Huawei Mobile Phone Data Recovery after Format
"Please help me recover Huawei mobile phone data after formatting. I formatted memory card for my Huawei mobile phone after connect the phone to my computer through USB cable. Well, my computer recognized two removable disks after connecting the Huawei mobile phone, because this phone has internal memory and memory card. I mistakenly formatted memory card when I wanted to format the internal memory. What to do to recover all lost data from the formatted memory card for Huawei mobile phone?"
"Hi! Does anyone know the solution for Huawei mobile phone memory card photo recovery after formatting? My Huawei mobile phone says memory card has unknown file system and needs to be formatted, so I want to fix the error by formatting the memory card. However, I am afraid that it will delete everything after formatting. So I want to know if anybody knows a way to format memory card for Huawei phone without losing any data."
Recover data from mobile phone? Try these free tools -> recover deleted files from android with 5 freeware
Huawei Mobile Phone Data Recovery after Format
In fact, factory reset android phone is kind of reformat to the phone storage memory plus your memory card. Don't worry, it is free to recover photos after factory reset android phone if you go to the link included above with 5 freeware.
Since the memory card will become empty after formatting, you need to rely on a data recovery tool to recover all lost files. iCare Data Recovery Free enables you to restore data after formatting memory card in Huawei mobile phone or when you connect the card to a computer. It allows you to restore any lost file whenever you quick format or complete format the memory card. This data recovery software provides three types of scan mode for recovering lost files when they got lost due to various reasons. You only need to select a proper scan mode in order to recover all lost files from Huawei phone formatted memory card including SD card, micro SD card, SDHC card, mini SD card, SDXC card and more.
Steps for Huawei Memory Card Format Recovery

Preparation: Free download and install iCare Data Recovery on Windows computer. Connect the Huawei phone memory card to this computer and launch the software.
Step1. You need to select a proper scan mode after running the software.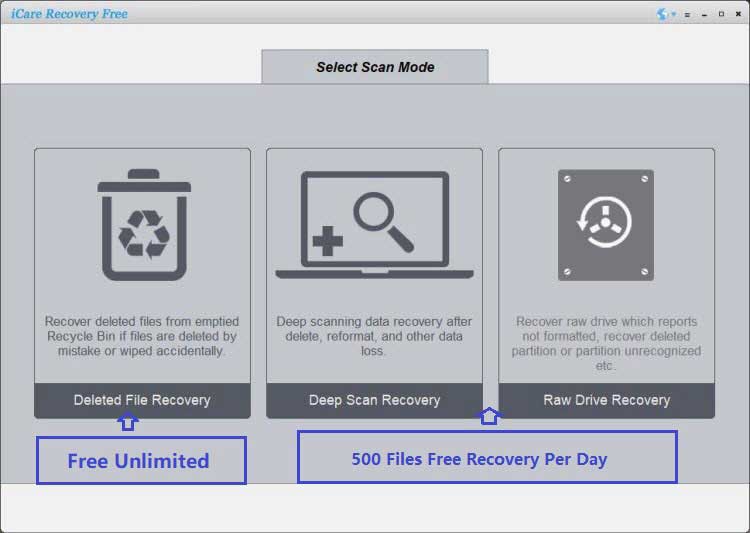 Step2. Choose the Huawei phone memory card and then you only need to wait patiently when the software is scanning to search lost files.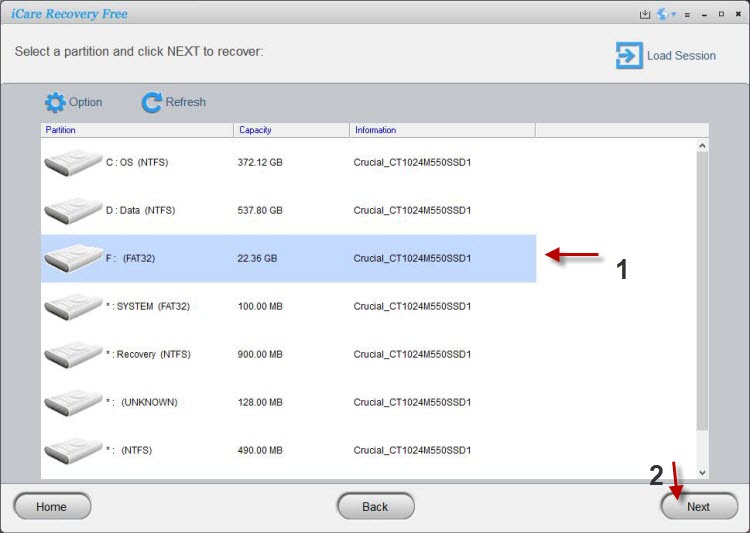 Step3. You can preview files after scanning and then you can save the lost files.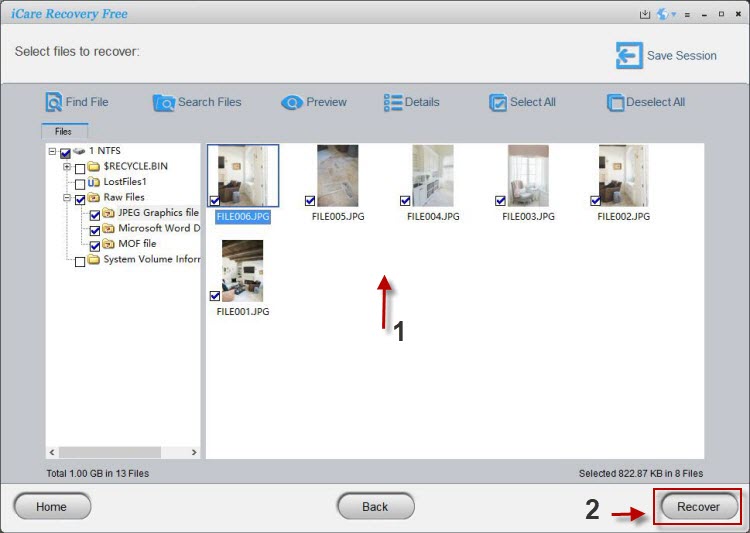 Pay attention:
After formatting mobile phone on Huawei phone, you had better remove the memory card out of the phone and connect it to your computer via a card reader. You should be careful enough to avoid writing new data to the formatted memory card.
When you select all lost files to recover, you cannot save them to the formatted memory card. You can prepare another storage media for data storage or you can save the recovered files to the computer's hard drive.
Huawei mobile phone is developed by Huawei Technologies Co, LTD which is located in China. Although Huawei is Chinese brand, its mobiles phones are widely used around the world. People like to use Huawei mobile phone because it has good quality, performance with reasonable price. Usually, a Huawei smartphone has internal memory, but it also allows its users to insert a memory card as an extra storage media to save more data. You may know that you can delete files from the memory card or format the memory card on your Huawei mobile phone. However, do you know that you can also recover lost files from memory card after formatting or deleting? This article will introduce solution for Huawei mobile phone memory card recovery after formatting.
Huawei Smartphone Memory Card Format FAQs
You may format a memory card for Huawei smartphone in different situations. Here are some related FAQs:
Probably, you are quite familiar with those FAQs because many people post the similar questions on different forums every day. However, are you familiar with the solution for data recovery from a formatted memory card for Huawei mobile phone? Now, with iCare Data Recovery, it is easy to get back all lost data after formatting Huawei mobile phone memory card.
Reasons to Format Huawei Mobile Phone Memory Card
You will format a memory card for Huawei mobile phone by accident sometimes.
You might format Huawei phone memory card because it says memory card has not formatted error and changes to RAW file system.
You full format memory card in order to check and remove virus.
You format memory card for Huawei phone because it contains bad sectors
iCare Data Recovery supports to recover data when you format memory card for Huawei mobile phone due to any reason mentioned above. In addition, if you mistakenly format memory card on other mobile phone like HTC, Samsung, etc, you can also use this software to recover deleted files from Samsung Galaxy, HTC, Xiaomi, LG, HTC, Blackberry, etc after foramtting.
---
Last updated on Sept 14, 2023
Related Articles