How to Format I/O Error SD Card - 4 Ways Formatting
"I got a message to say that the request could not be performed because of an I/O device error when I attempted to open my SD card to copy some files. The Properties of SD card shows that the card is empty, but the truth is that there is more than 1GB data on the card. Please tell me what is wrong and how can I get back files from SD card."
Video - how to fix sd card io device error
Also read: 5 ways to fix sd card io device error
How to Format an SD Card That Has I/O Device Error - 4 Tools
Formatting SD card might help fix the I/O device error in some situations. You can format the SD card when all needed data has been recovered. When formatting the SD card, you can connect it to your computer to quick format or full format it.
rescue data from sd card if data matters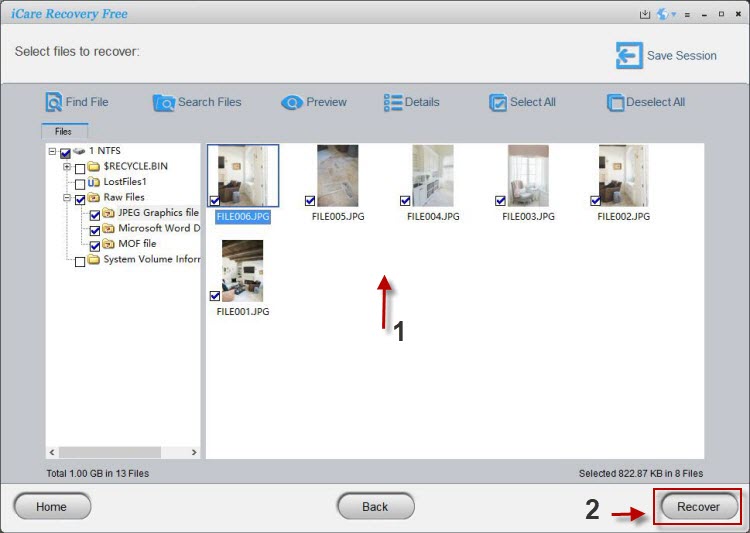 Format #1 - Format with Phone/Camera/Device Storage Settings
Insert it properly to phone or your digital device and go to "Storage" to format it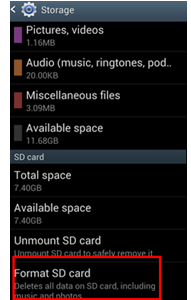 Format #2 - Format SD Card I/O Device Error with Computer Right Click Format
Connect your sd card to a computer, and then right click to get the format option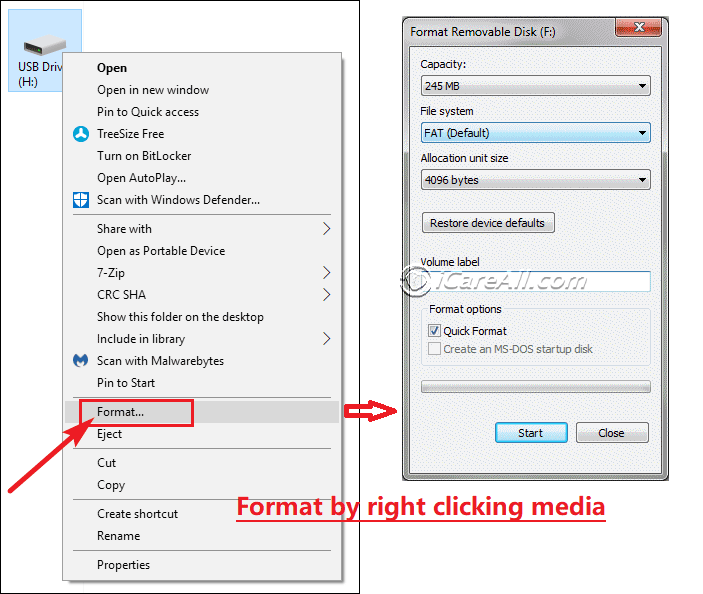 Format #3 - Format SD Card I/O Device Error with PC Disk Management Format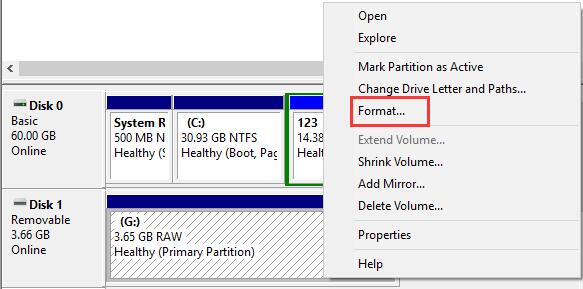 Format #4 - Format io error sd card with diskpart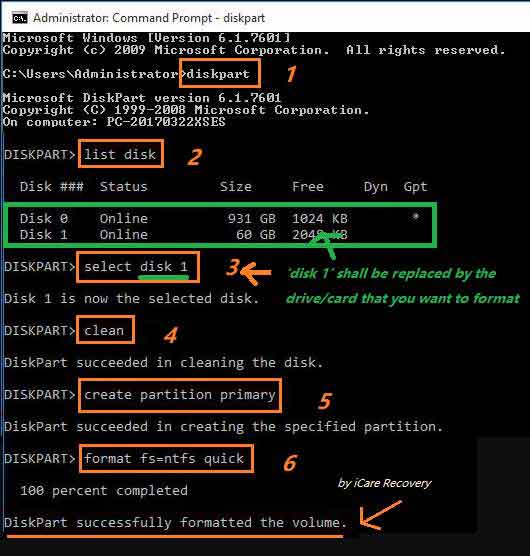 Conclusion - 4 methods to format an I/O device problem SD card:
Insert it properly to phone and go to "Storage" to format it
Format SD card by right click format
Format sd card in disk management
Run diskpart to format SD card that has I/O device error
==>> If SD card cannot be formatted due to I/O device error, please go to this page - Windows was unable to format SD memory card>>
Data Recovery When SD Card Has I/O Error
"My 4GB SD card reports input / out device error when I connected it to my computer and wanted to copy some pictures. It still worked fine several days ago, but it seems that the SD card is corrupted due to some reasons. Can you tell me how to format an I/O error SD card? Will formatting process delete all SD card photos?"
"I have a SanDisk SD card but it becomes unreadable due to I/O device error. I still have many precious family photos on this SD card, so I want to know if there is any way to recover files from the corrupted sd card. Do I need to format it to fix SanDisk SD card I/O device error?"
It is normally that you are unable to read or write data when an SD card reports I/O device error, so you need to use other method to extract files off the inaccessible SD card. You can use iCare Data Recovery Pro, which is read-only data recovery software to help recover all types of files from SD card even when it is not readable. Now, you can follow the steps below to recover files from corrupted SD card that has I/O device error:

Step1. Run the data recovery software and select a recovery module.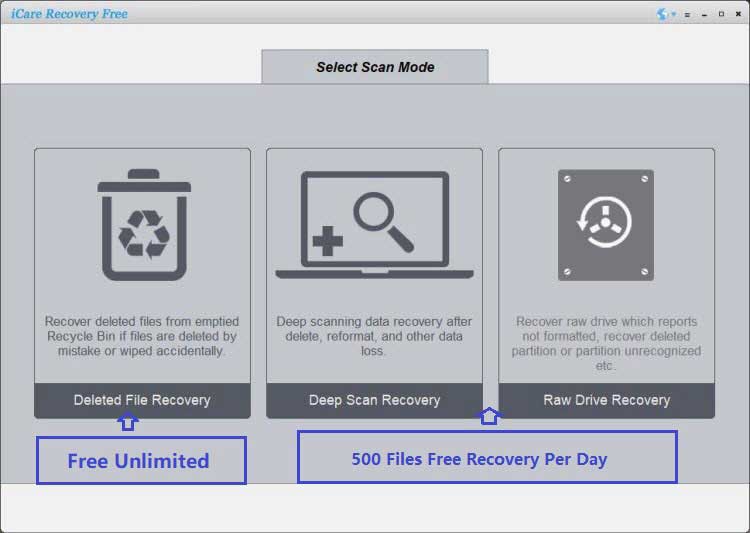 Step2. Select the SD card and let the software scan it for lost files.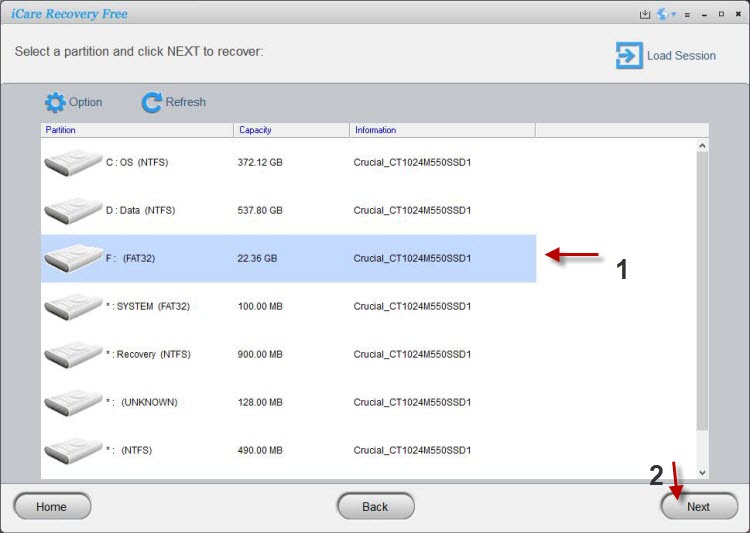 Step3. You can preview the found files and then recover the files you need.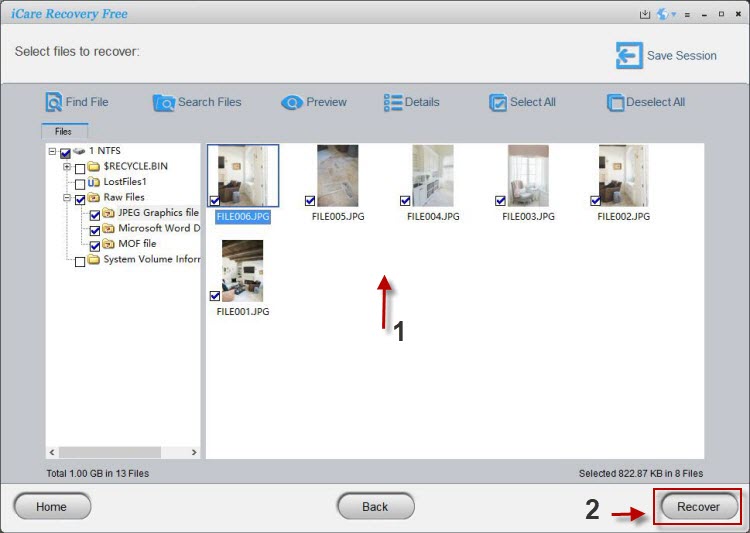 Fix Bad Sector on SD Card Reporting I/O Error
Sometimes, you may find that you cannot format SD card successfully due to I/O error. In this situation, you can run Windows Error-checking tool to check if the SD card has bad sectors. An SD card could be corrupted when it contains lots of bad sectors, but you can rely on Error-checking tool to fix the bad sectors.
Other Solutions for SD Card I/O Error Repairing
In addition to fix bad sectors and formatting, there are some useful methods that can be used to fix the problem such as reassign a different drive letter to the SD, update driver for SD, run CHKDSK to fix problems on SD card and more.

Recommend: Fix I/O Device Error Windows 10 [7 fixes]
---
Last updated on Sept 14, 2023
Related Articles
Hot Articles