'No sd card inserted' Error or "Card cannot be accessed" Nikon, Canon Digital Camera
"I met a problem with my SD card for Canon digital camera. After inserting the SD card to the camera, it shows as storage media. However, when I try to open the SD card to view files, camera says no SD card inserted. After connecting the SD card to my PC, Windows 7 system can detect the card and it shows as a removable disk I in My Computer. However, when trying to open the card, system says please insert a disk into drive I. Now, what I want to do is to get back files from the SD Card. Does anybody have any clue?"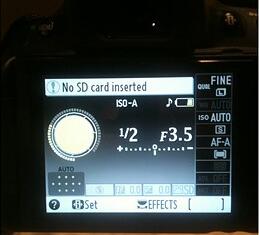 "I got SD card not inserted error message on my Canon camera, which disables me to access any file on the card. I don't want to lose any data from the corrupted SD card because they are very important to me. I have tried to insert the SD card to another digital camera, but I got the same error message. Can somebody tell me how to recover deleted files from camera SD card for Canon? "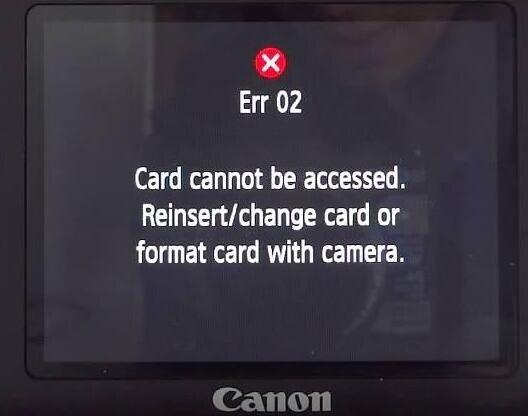 Also read: fix card cannot be accessed canon, or fix sd card cannot be recognized error
Fix #1 - Format SD Card That Says Card Cannot be accessed or No SD card inserted on Camera
Formatting is the easiest way to fix the no sd card inserted nikon camera and you can simply get it formatted with your camera when your camera memory card sd could not be recognized in the camera due to imcompatible file system format, which means the sd card does not go well with camera that requires a formatting to get it compatible.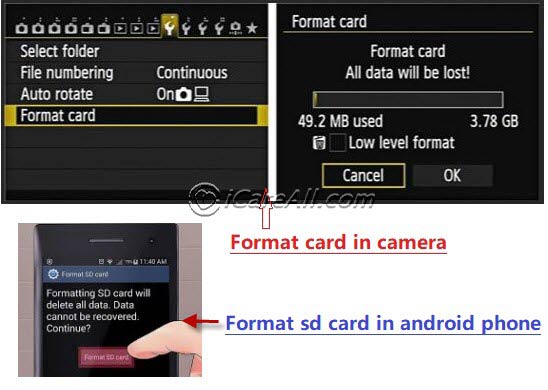 Note: Formatting would erase all information on the memory card. You may use a professional tool to get data restored to somewhere else before the formatting. If files are already gone, then recover them with iCare Pro Free.
Fix #2 - Recover sd card with iCare Pro Free
Download read-only program iCare Pro Free which could let you recover files from damaged sd card for free.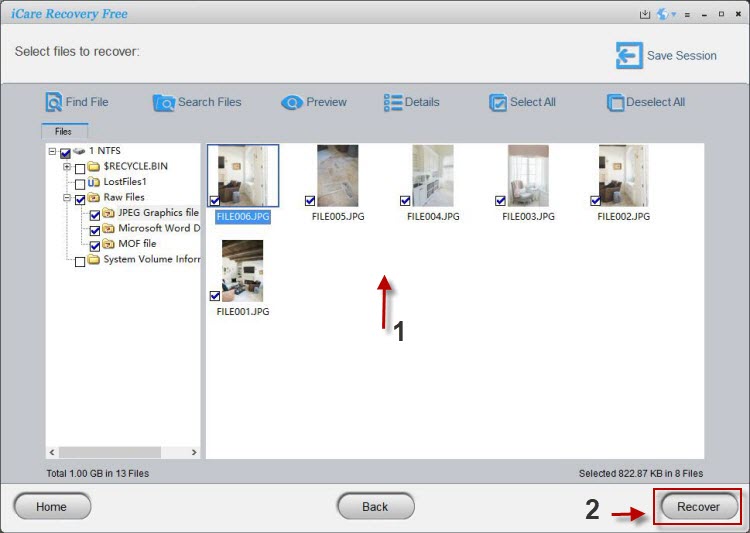 Fix #3 - Format SD Card in Computer Windows 11/10/8/7
Format Memory Card FAT/Fat32/EXFAT by Windows Right Click Format when your memory card is not working on your camera or phone. (You may try formatting it FAT at first, and then if it does not work, format it fat32, still does not work? Format it exfat)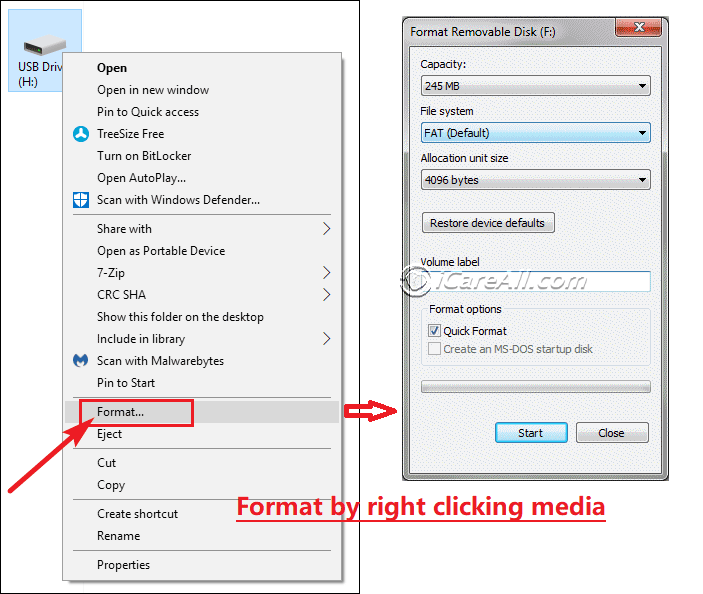 Solution - SD Card Recovery When Reports Not Inserted Error Message
If you have connected the SD card to another digital camera or PC and receive the same error message, probably there is something wrong with the SD card. In this situation, you can employ third-party data recovery software to restore files from the SD card. Although you cannot access the card since Canon digital camera says the SD card is not inserted, you can plug the SD card to your computer and the data recovery software can help search for lost files as long as the card is not physically damaged. It doesn't matter how much data has been stored on the SD card, the data recovery software enables you to recover them in batch.
Steps to Recover Files from Canon SD Card When Receiving No Card Inserted Message
Free Memory Card Recovery

Download iCare Data Recovery Pro Free to recover files from mobile phone camera memory card including photos, videos, music...
Step1. Take the SD card out of the Canon camera and connect it to your computer through a card reader. Then, download and install the data recovery software. And finally, you can run the software and choose a recovery module.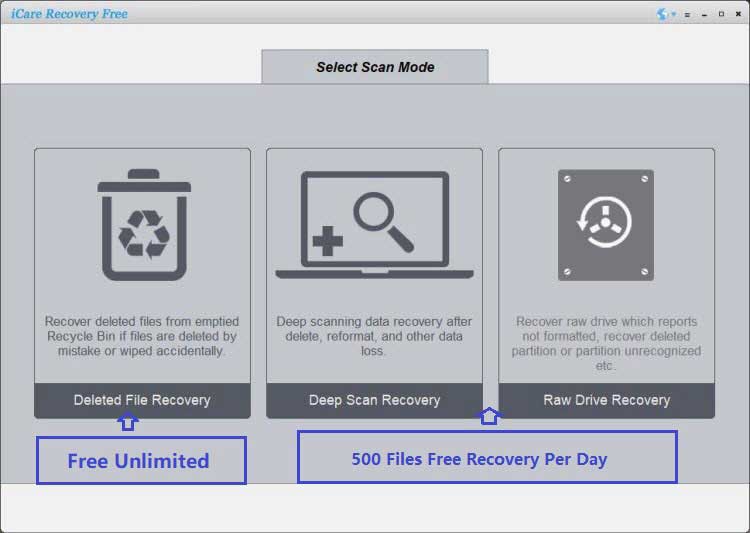 Step2.  Choose the SD card and let the software scan. You just need to wait when the software is scanning.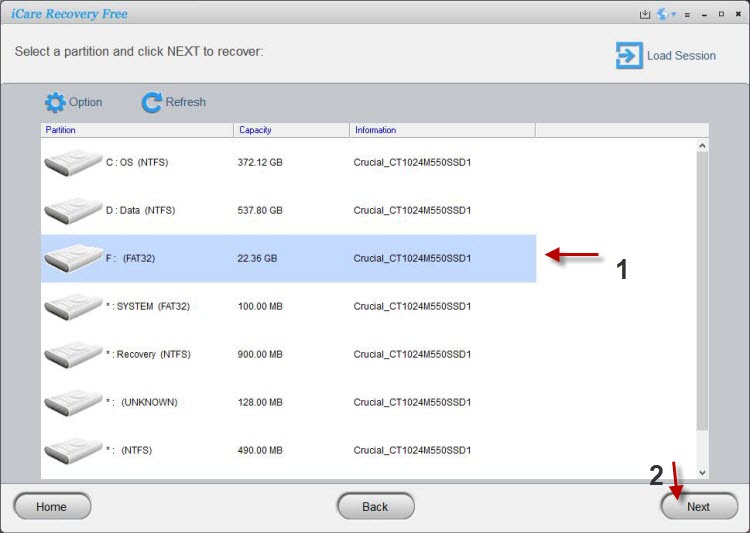 Step3. When the scanning is completed, you can preview the found files. Then, you can choose the files lost on the SD card and recover them.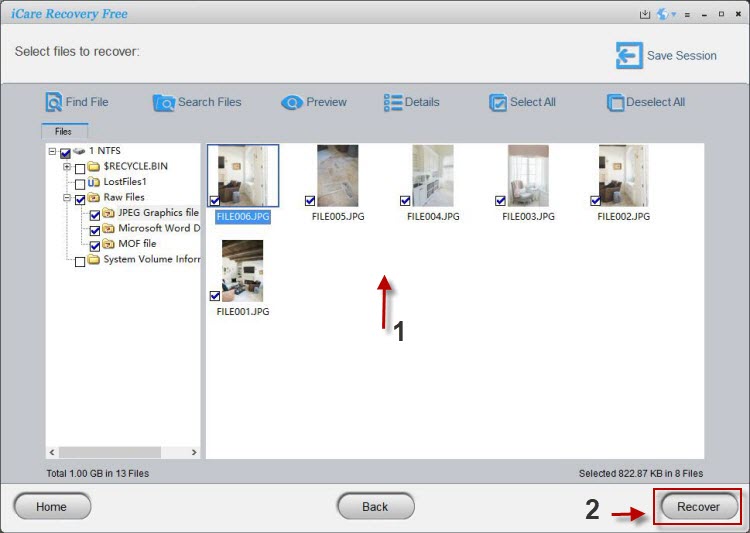 Canon Says No SD Card Inserted Since Camera Is Broken
If Canon digital camera says no SD card inserted, you should make it clear whether the problem is caused by digital camera corruption or SD card corruption. Although Canon digital camera is world famous and has good quality, it will be broken due to many reasons. If it is the digital camera that is broken, you just need to insert the SD card to another camera and you can access files on the card normally. In this situation, problem is often easy to be resolved. However, if it is SD card corruption that cause the no card inserted error, you will need to perform data recovery on memory card.
Video - Repair damaged sd card on computer
Also read: 7 free sd card repair tools
PC Says SD Card Needs to Be Formatted
If Windows system asks you to format the SD card after connecting the card to your computer, probably there is something wrong with the card and you can use the data recovery software to restore files before reformat the card.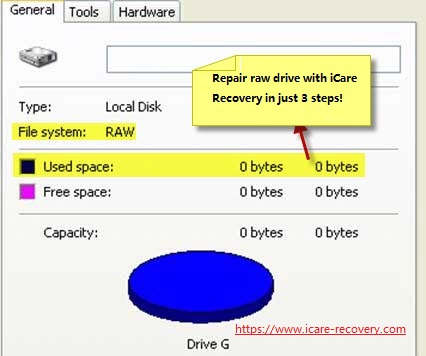 RAW memory card recovery
Also read: how to format raw sd card
Data recovery software is available in following situations:
When digital camera says no SD card inserted error message, you may receive different messages after connecting the SD card to your computer. Here are some possible messages that you may receive and data recovery software is available for lost files recovery in all these situations:
* Please insert a disk into drive
* Disk drive is not formatted do you want to format it now?
* SD card is not readable or accessible
* SD card is corrupted
Last updated on Sept 14, 2023
---
Related Articles
Related External Resource