I Accidentally Formatted My Canon Digital Camera and Now SD Card Says No File
Last updated on 11/10/2020
Usually, you need to insert a memory card like memory stick, SanDisk SDXC or compact flash card into a digital camera in order to store data, while SD card is one of the most widely used cards among digital camera users.
The Case
Occasionally, you may format your digital camera mistakenly when you are viewing files and then you will find there is no file on the SD card after formatting. When you realize the mistake, it will be too late to stop. Even if you can stop it in the formatting process, you will be unable to read any file on the SD card.
This article will tell you how to retrieve all my information on memory card after formatting your Canon digital camera and SD card says no file.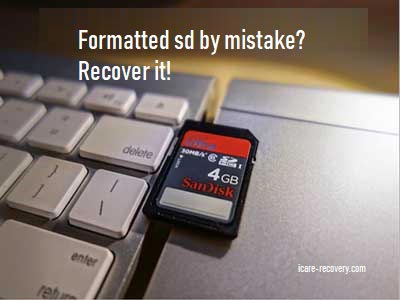 Also read: Formatted sd card recovery
Free Canon SD Card Recovery

Try iCare Data Recovery Pro Free Edition to retrieve data from SD/TF/CF card which was formatted on digital camera Canon or other types of cameras and it can recover 1GB data totally free of charge.
Steps to Recover Data after Formatting Canon Digital Camera
How to recover data from formatted memory card? Free download the iCare Recovery Pro and follow the guide below:
Step1. Connect the SD card to your PC via a card reader. Download and install the data recovery software to the PC. Then, run the software and select a recovery module like Deep Scan Recovery.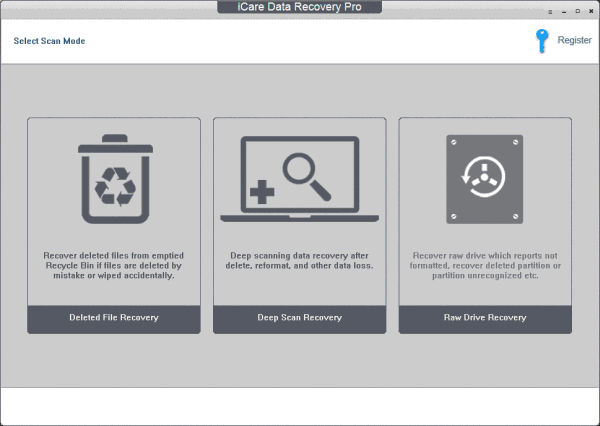 Step2. Choose the SD card as target device. Then, you only need to wait when the software is scanning the selected SD card.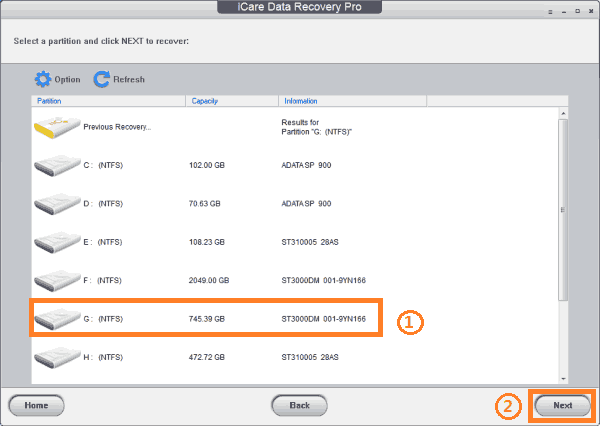 Step3. You can preview all found files when scanning is completed. Then, you can choose the files you need and recover them.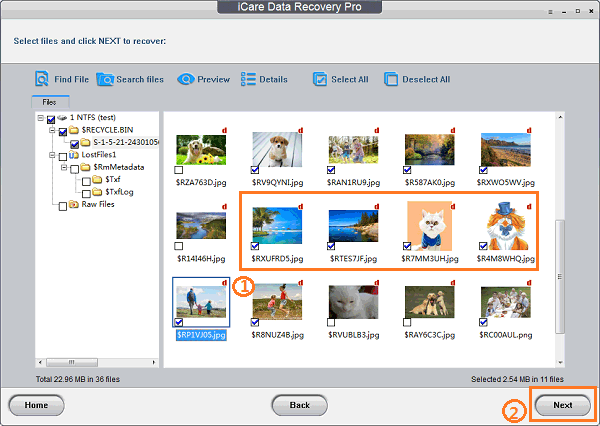 Canon Camera Format Recovery Software Download
Formatting can quick erase everything on the storage media, so your SD card will show no file after formatting Canon digital camera accidentally. In this situation, you should plug out the SD card from the Canon digital camera and connect it to a computer. Then, you can download photo recovery software for Canon digital camera to restore the lost files due to formatting.
iCare Pro supports to recover all kinds of data from SD card like mini SD, micro SD, MMC, SDHC, SHXC and other types of memory card when it is formatted or reformatted by mistake,and also works for corrupted sd card.
Video guide - how to recover formatted camera sd card
Accidentally Formatting Canon Digital Camera
"I have taken lots of pictures with my Canon digital camera. I mistakenly formatted the Canon digital camera when I was viewing those pictures. Now, my SD card on the camera says no file when I access the card. Is there any way to unformat the Canon digital camera SD card with any format recovery freeware?"
"Memory card shows RAW not formatted error and asks me to format the card before I can use it. I have important files on the card, so I do not want to format the card. However, the problem is that I mistakenly format the memory card and now it contains no file. Is there any chance to get back lost files?"
Usually, users can easily format a memory card on digital camera which will result in data loss. If you accidentally formatted your Canon digital camera and lost all files stored on the SD card, the first thing you need to do is to stop writing new data to the card. Any new added data may occupy the space where stored the lost files and make them unrecoverable. As long as the lost data is not overwritten, data recovery software can help you restore the lost files effectively.
Other Situations for SD Card Formatting
In addition to formatting SD card on digital camera, you may also format the card when connected to PC. Usually, you can quick format or full format an SD card on PC, which have different influence on SD card. However, you can always recover lost files from the SD card no matter quick format it or full format it.
Besides, some users would like to format SD card when it reports unformatted error for RAW drive fix. In fact, it is not a good way to fix the unformatted error. If SD card shows unformatted error and requires formatting, you should restore deleted files from SD card with software first of all. And then, you can format the card to fix the unformatted error.
The bottom line
Anyway, no matter you format SD card due to mistake or SD card error, you can rely on format recovery tool to restore lost files on the card. In order to restore the lost files, you should pay attention to following points:
You had better not write new data to the SD card after formatting
You should take good care of the SD card to protect it from being physically damaged.
Related Articles
Hot Articles
Related External Resource