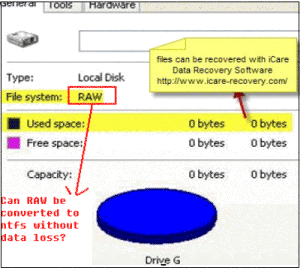 Can Diskpart CMD(command prompt) convert raw to ntfs for raw hard drive/pen drive/sd memory card without data loss in Windows XP/Vista/7/8.1/10?
Answer:-Yes but NO.-
Diskpart command prompt can convert raw to ntfs but also delete data on storage device.
To avoid losing data, iCare Data Recovery Pro can help in the raw drive recovery.
>>Raw to NTFS Converter Download

Download iCare Data Recovery Pro to convert raw to ntfs with diskpart cmd without losing data.
How to Use Diskpart/CMD to Format RAW to NTFS
Step1. RAW file system recovery
In case that the latter raw to ntfs file system formatting/converting process will bring worse permanent file loss, download raw file system recovery tool, iCare Data Recovery Pro, to rescue photos/videos and files back from hard drive/usb/memory card which changed to raw suddenly.

Free download raw drive recovery software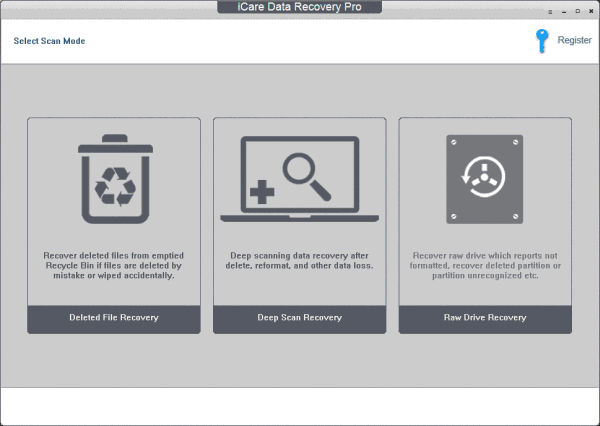 Step2. Convert raw to ntfs file system using CMD diskpart command
After taking inaccessible files back, you can use command lines to format/convert file system from raw back to ntfs on your hard drive/memory card/usb flash drive like this: Start => Run => Enter "diskpart.exe" or "cmd.exe".
Run CMD, type "diskpart" in the window, 
Then list volume, select the volume which represents your corrupted device.
Clean it, then create partition primary, type active, and select your drive volume again, type " format fs=ntfs", after it finished, exit.
Then the file system of your raw drive will be converted to NTFS.
You may go to the front video on the top of this page to see details in the video, or follow this guidance to use Windows diskpart/cmd convert/format raw to ntfs step by step.
Free Alternative of Diskpart Command Line
If the commond lines are difficult for you to understand and operate, also do not worry. You may try the following
1, format the raw drive under 'Disk Managment' and right click your device, navigate it to 'Format' option
2, right click the device if you see your device in your computer, the there is 'format' option
3, download free disk managment tool like 'Partition Resizer'
---
Related Articles
Hot Articles