Samsung External Hard Drive RAW File System
"Can you tell me how to recover data when Samsung external hard drive has RAW file system ? Today, I connected my Samsung external hard drive to my computer and attempted to transfer some files from it to hard disk. During data transferring, my computer turned off all of a sudden. I didn't know why but when I rebooted my computer, the external hard drive became inaccessible and turned to RAW. Then, I unplugged the Samsung external and reconnected it to the PC, but the external still show as a RAW drive under My Computer. Opening the Disk Management, the external hard drive also show as a RAW drive. I still have many important files on the external. Please tell me how to get back them."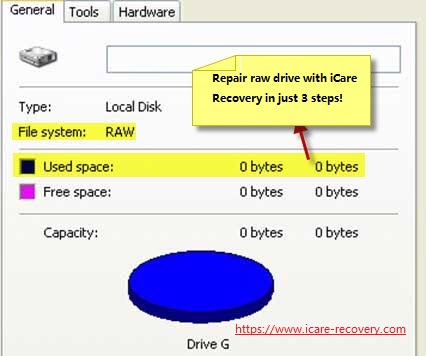 DISK file sytem raw 0 bytes
"I need data recovery from external hard drive that my Samsung external HDD changed to RAW file system and asked me to format disk drive before I can use it. Is there any way to access the Samsung external HDD to get back lost files without formatting?"
"I encounter RAW file system on my Samsung portable hard disk, which disables me to open the external disk. Even worse, I accidentally formatted external hard drive when Windows pops up error message to say disk drive is not formatted do you want to format it now. Can I recover data after formatting RAW Samsung portable hard disk?"
"Can I unformat external hard drive if I format it from RAW to NTFS? My Samsung removable disk turned to RAW drive, so I reformatted it from RAW to NTFS. However, all data is deleted after reformatting. I want to know if I can undo format the Samsung external HDD with all data back."
Video - Samsung usb disk raw file system recovery without data loss

Also read: how to repair raw disk
Data Recovery from Samsung External HDD That Has RAW
You have no need to worry about data loss when your Samsung external hard drive becomes RAW file system. As long as there is no new data being added to the external hard drive, you have a good chance to recover lost files by using the read-only data recovery software iCare Data Recovery software. Before data recovery, you should pay attention not to let the Samsung external HDD suffer any physical damage.
Now, follow the steps below to recover data when Samsung external HDD became RAW file system:
Step1. Run the data recovery software and select a scan mode.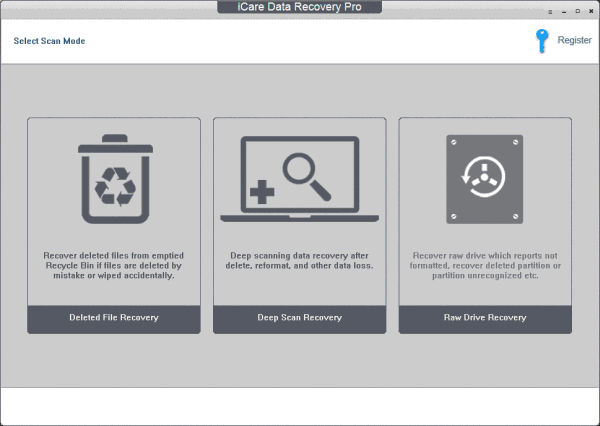 Step2. Choose the Samsung external HDD and let the software scan it.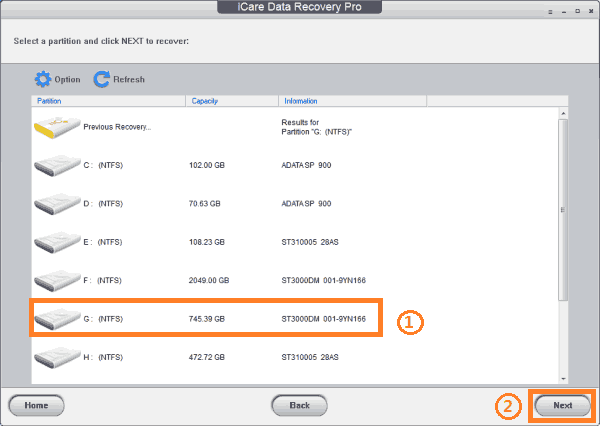 Step3. Preview the found images and then you can recover all data you need.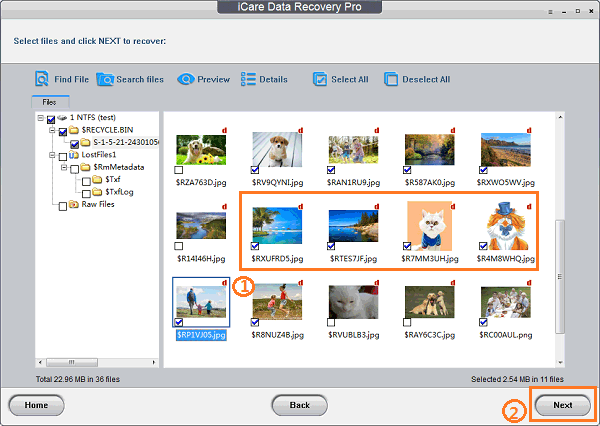 The data recovery software supports to recover different kinds of files such as videos, music, documents, images, etc from RAW Samsung portable hard drive. This software can work under Windows Operating System like Windows XP / Vista / 7 /8. No matter how much data you want to recover, this data recovery software enables you to recover all of them in batch.
Also read: how to recover files from external hard drive that turned raw file system
Video - Fix Samsung Disk error and prevent failure

Also read: how to fix damaged disks
Samsung External Disk Not Formatted Error
If you have ever run into Samsung external disk RAW drive problem, you may also know not formatted error. Usually, when Samsung external HD has RAW filesystem, you will receive message like "the disk drive is not formatted do you want to format it now?" or "you need to format disk in drive before you can use it"
Convert Samsung Portable Hard Drive RAW to NTFS
RAW is a damaged files system which cannot be recognized by any Windows operating system. For an external hard drive, it is usually formatted to NTFS file system in order to use it normally.
==>> To get methods to convert an external hard drive to NTFS file system, please go to this page - Convert raw to ntfs without formatting>>
You can also run CHKDSK to check the RAW external hard drive for errros.
If CHKDSK reports it is not available for RAW drives, please go to this page - CHKDSK is not available for RAW external HDD>>

Also read: how to fix raw external hard drive
---
Last updated on Nov 01, 2022
Related Articles