How to Recover Formatted SD Memory Card Using Command Line
Last updated on 22/03/2017
This is a simple guide for data recovery after formatting SD memory card like SD, SDHC, SDXC, micro SD, micro SDHC and micro SDXC, etc using command line.
Can You Recover Formatted SD Memory Card Using Command Line?
How do you recover data from formatted SD memory card with help of command prompt?
Actually, you should ask can I recover a formatted SD memory card using command line.
Answer is no! You cannot run CMD to retrieve files after formatting or reformatting an SD memory card. What you can do with command prompt is to run it to format an SD card or fix some errors like RAW to FAT32 converting, fix bad sectors, corrupted sd card,etc. However, command line is not available for formatted SD memory card data recovery.
CMD Formatted SD Card Recovery Software Free Download
If you run CMD to format an SD card on Windows PC or format SD memory card with any other method, you can free download SD card recovery software for format recovery. iCare Data Recovery Pro supports for SD card recovery after formatting with diskpart from command line or using other methods to performing formatting.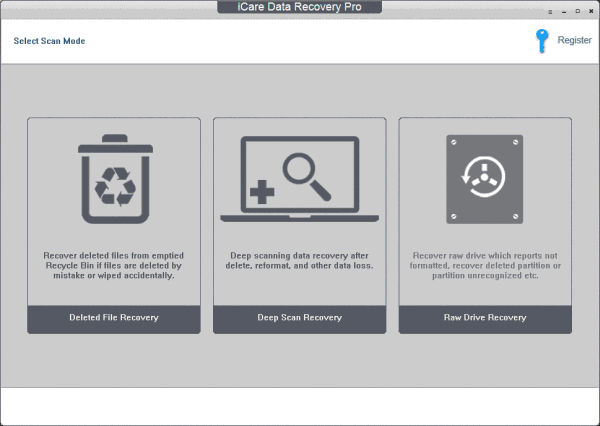 Free download iCare Data Recovery Pro
Recover Files from Formatted SD Memory Card Android with Command Prompt
You can go to "Settings" > "Storage" to format an SD card in Android, but you cannot run command line directly on a smartphone to format SD card because CMD is a command in Windows OS. You can connect an SD card to Windows computer and run CMD to format it.
See this page: Diskpart from CMD to format SD memory card>>
iCare Recovery Pro is able to recover files from formatted SD card for mobile phone after formatting it in phone or on computer using command line.
---
Hot Articles
Related Articles
Hot Tags