How to Recover Data from Formatted USB Using Command Prompt
Command prompt is able to format a USB flash drive on Windows, can you recover data after formatting USB disk using the CMD?
Recommend: software to recover formatted pendrive free - the easier way
3 Steps to Recover Formatted Pen Drive using CMD
Step 1:

open cmd

by type cmd in the 'search&find', and right click it, run it with admin mode
Step 2: type your formatted usb drive letter with a colon, such as 'f:' to target your formatted usb flash drive (the rest operations can be targeted for the drive)
Step 3: type

recover + file name and file type

(It may only work when you can remember your file name and its file type, see what shows in the following photo as the example - recover 437615.jpg is the name of the photo and its image type.)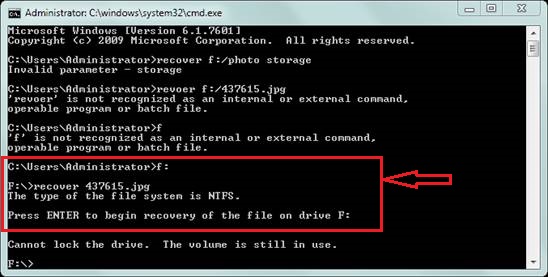 You need to close operations on usb and then cmd can lock your usb for format recovery
The truth - CMD is only available for format recovery when you can remember your file names and file types. An eaiser way? -> you can restore files from a USB memory drive after formatting it with free format recovery software.
This article will guide you to recover formatted USB thumb drive data using a format recovery program for Windows 10, 8.1, 8, 7 and more.
How to Recover Formatted USB Pen Stick Efficiently (in Bulk)
If you want to recover data from a thumb drive which was formatted by accident when cmd did not work well for you as for formatted usb recovery, you can try iCare Data Recovery Pro. It is a Windows based data recovery tool, which helps for USB disk recovery from any manufacture like SanDisk, Toshiba, ADTA, Samsung, PNY, Transcend, HP, etc from 128MB, 1GB to 512GB & up.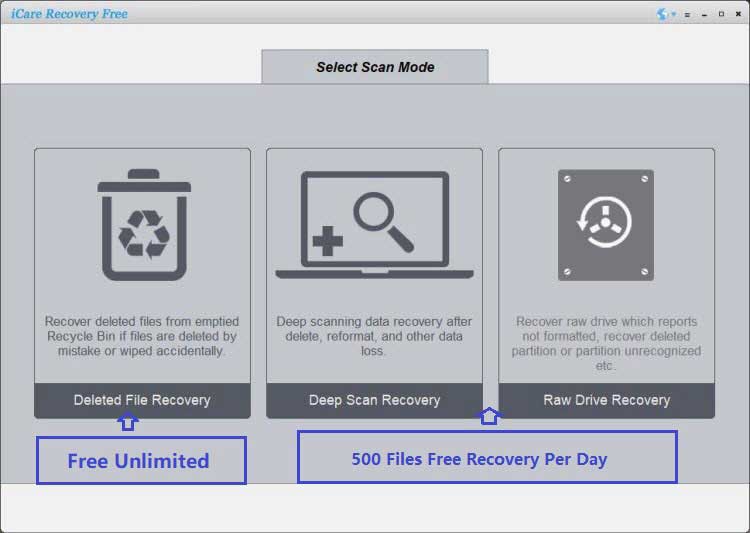 Recommend: recover formatted pendrive with free tool
Format USB Hard Drive Using CMD and Unformat USB Using CMD/Software
USB hard drive, also called external hard drive, is an external USB disk that has larger size than a USB flash drive. You can use the same method to format a USB external hard drive with CMD on Windows.
Format hard drive? -> 8 free tools to format hard drive
And iCare Recovery Pro is able to recover files from USB hard disk after formatting using command line. It supports USB HDD including Seagate, WD, Samsung, Hitachi, Transcend, Silicon Power, etc from 500GB to 4TB or more.

Also read: CMD to format USB>>
---
Hot Articles
Last updated on Sept 14, 2023
Related Articles
External Resource