Blank SD Card Recovery APK Download Solution
Background
My Samsung mobile says blank sd card when turning on the phone and the sd card suddenly warns sd is blank with unsupported file system. Is there any blank sd card fix apk download for fixing such error when sd is blank or has unsupported format?
Quick fix - Blank sd card fix in 8 free ways
Is there Blank Memory Card Recovery APK?
Answer: There is no such blank sd card recovery apk for Android, however this blank sd card problem can be fixed without software or pc with methods listed below.
When you are looking for blank sd card recovery apk, you probably want to fix the sd card on your phone. Here we would introduce two efficient ways that you may get the error sd card is blank fixed without a computer or even without any software when there is no such blank sd card recovery apk.
Video - How to fix blank sd card error
Fix #1 - Pull out sd and pull it back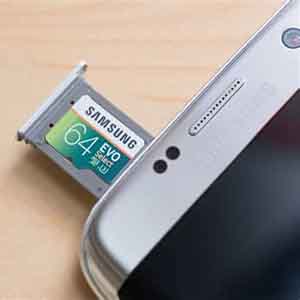 Take out and insert sd again
This method worked for blank sd card error for many users, however you may need to face the fact that it won't remove the blank sd card error permanently and it may happen again on your phone next time you restart it.
What's the meaning of get it fixed temporally? -> Take sd out and slip it in to get phone recognize it, and then move data from sd card to somewhere else as backup for your sd card data safety...
Fix #2 - Format sd card with phone
Formatting would mostly get the blank sd card work again to make it suitable for the device with the correct file system which can be recognized/read by the phone.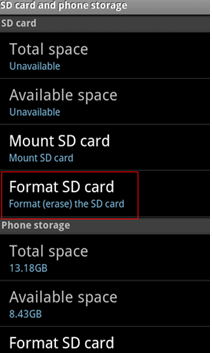 Format blank sd card with phone
And then confirm the formatting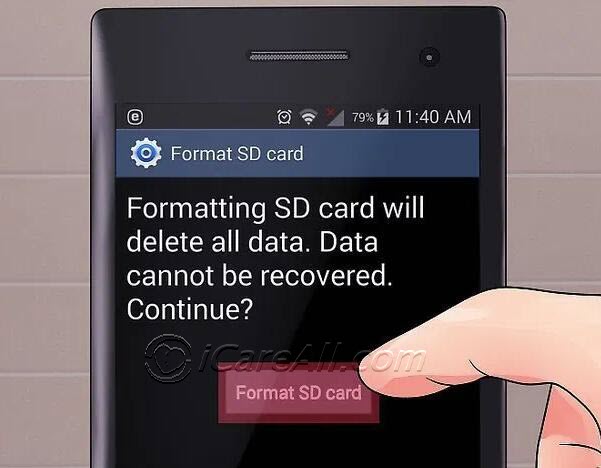 Format blank sd card with phone
Do not want to format sd? This guide -> how to fix damaged sd card without formatting
If formatting sd card won't work for you, try to fix the blank sd card on Windows computer with usb debugging mode turned on.
Fix #3 - Format sd card with computer disk management
Please turn on phone usb debugging mode or usb mass storage when you get your phone to a computer to fix sd card repaired, or you may use a card reader instead.
This PC -> Manage -> Disk Management -> Right click sd -> Format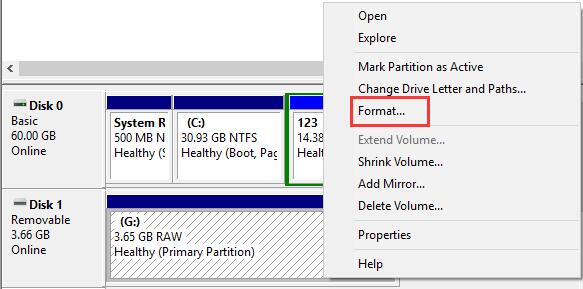 Format blank sd card with disk management
Also read: 8 ways to fix blank sd card or 10 ways to repair damged sd card
Hot Articles