3 Free Tricks to Fix Files/Folders Can't Be Deleted from USB Flash Drive
Last updated on May 10, 2020
The Problem:
Files could not be deleted from the pen drive;
Cannot delete folder from flash drive
Flash drive won't delete files troubles and sometimes it won't be deleted even after reformatting the usb flash drive or usb disk. It seemed nothing could be done to it just like it draw some kind of magic to get it protected from any change. Wired?
There are several situations that files or folders are unable to be deleted on a USB flash memory stick.
USB flash drive has write protection
Pendrive has read-only attribution in property
File/folder is labeled as read-only
Pendrive is logically damaged
Flash drive is totally damage on its chips
Methods 1 - Remove write protection from usb flash drive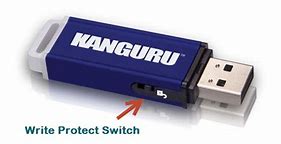 You need to turn off its write protection button if it was set to on protection mode that shows in the above photo.
Also read: 10 free tricks to remove usb drive write protection
Methods 2 - Remove readonly attribution on its property using cmd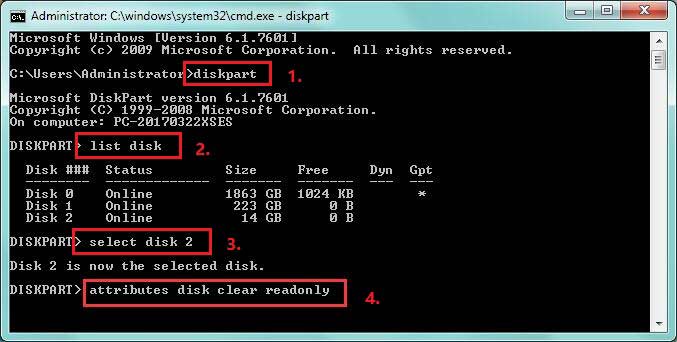 You may use diskpart to get the readonly property removed with the above steps.
Methods 2 - Check every folder or even every file on your flash drive if it was set to read only
When there is one single file that was set to read-only mode, you won't be able to delete folder which includes this read-only file, neither it will fail to format the flash drive.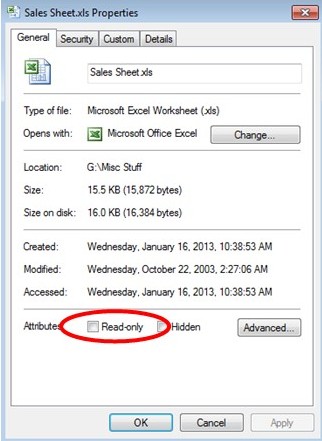 Also read: unable to format usb flash write protected
Pen Drive is logically damaged or has physical damage
When the memory stick is damaged logically, mostly it could be repaired when it is only with bad blocks. You may try the following method to get it fixed.
1, Repair it with cmd diskpart
Type "chkdsk /X /f USB drive letter", for example "chkdsk /X /f H", when H is the drive letter of your flash stick.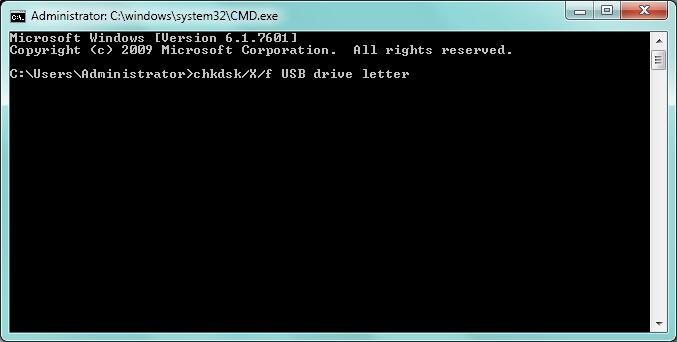 2, Repair damaged flash drive by Windows error-checking tool.
How to open it? => 'This PC' -> 'Right click flash drive' -> 'Properties'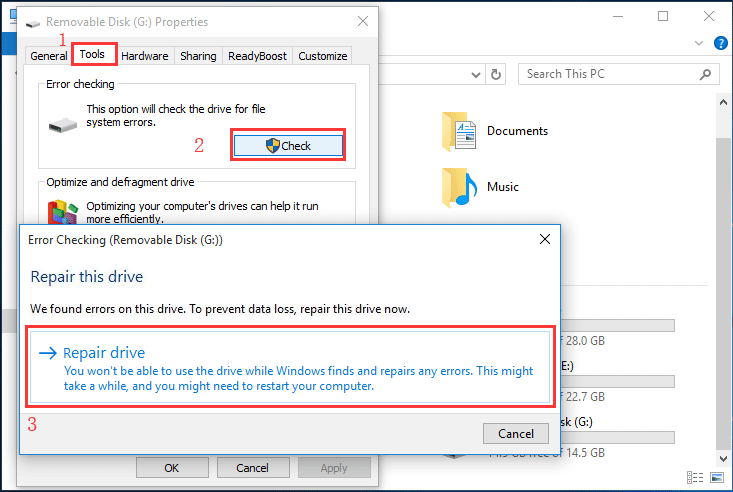 Recommend: 8 Free Ways to Repair Corrupted USB Pen Drive
Is Formatting Deleting Files from USB Flash
Some users may want to reformat their storage media by formatting it, however formatting is not permanently erasing and files could be retrieved after formatting flash drive.
How to Erase Files Permanently off Flash Drive
You may use the following erase tools to get files permanently deleted.
1. IM-Magic Partition Resizer Free
It is a free partition tool, which has the function of wiping disk. This freeware supports to wipe USB disk so that you can use it to clean USB flash drive and make all data unrecoverable.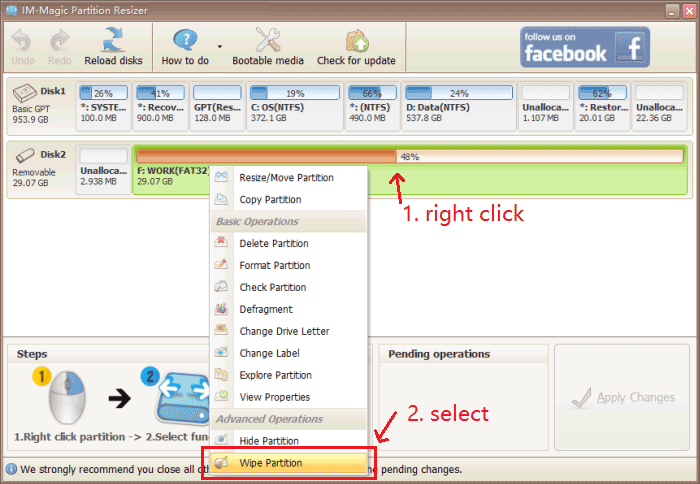 And then assign a level of wiping method.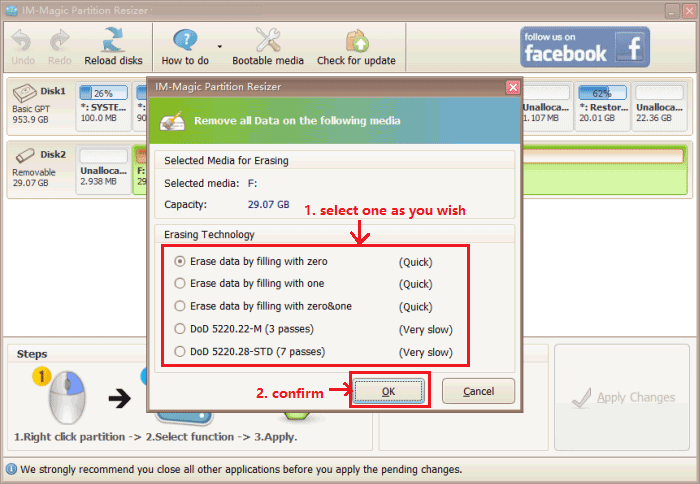 Also read: 4 free flash drive eraser to remove data permanently
Related Articles