Powerful Sony Camera Memory Card Recovery
iCare Data Recovery : sony camera card recovery that can restore data from Sony camera card.
How can I recover my deleted photos from Sony memory card? Sony is worldly renowned digital camera brand. Many photographers like it very much, so do camera fans. I've seen many families use Sony camera to take family vacation photos. But suppose you are on a vacation to Indonesia, you took many photos on the way. You decide to transfer these photos to computer when you go home. But suddenly you pressed the wrong button and formatted the SD card in the camera. All the photos get lost. Do you feel frustrated and regretful? Don't panic. We have solution for you. With iCare Data Recovery Edition,  you can easily bring back your lost photos.

Sony Camera Memory Card Recovery
Here are some features of iCare Data Recovery Free Edition
It works for not only Sony, but many other kinds of digital cameras.
It works not only on removable device or storage media, but on hard disk also.
It recovers photos not only in general photo formats such as jpeg, tiff, png, gif, bmp, but also Sony raw image formats such as sr2, arw, srf.
It's capable of recovering photos lost due to many reasons varying from human error (mistaken deletion or format) to software and hardware corruption, photo corruption.

Tutorial with Screenshots for you to follow for memory card recovery
Step 1 - Choose an option among the 3 options to start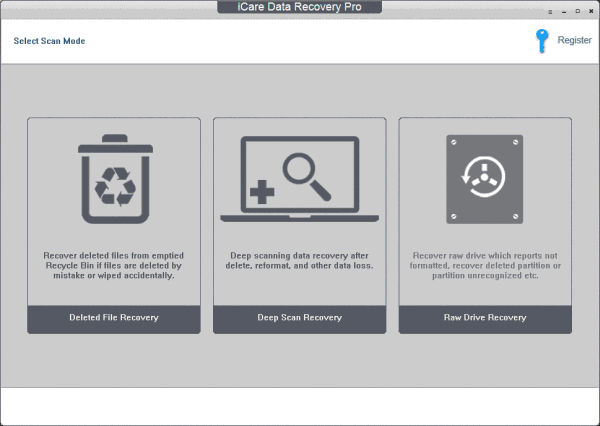 Step 2 - Choose memory card for Sony digital camera to scan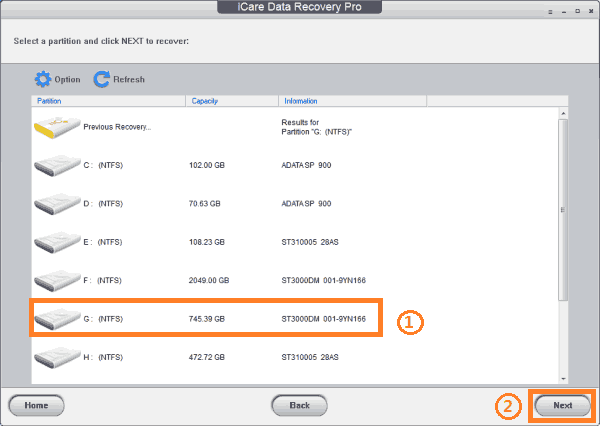 Step 4 - Choose images or documents to preview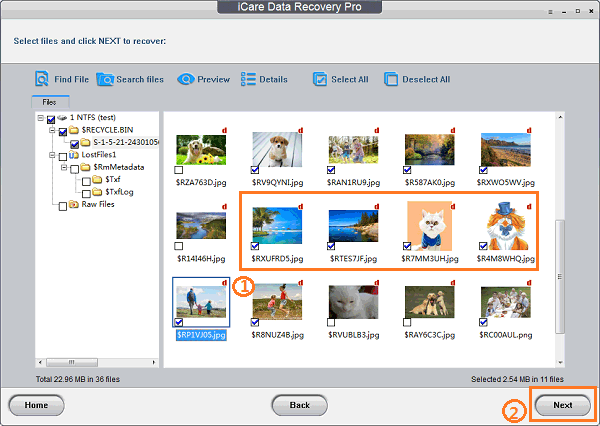 Step 5 - Select the files and retrieve them

How to Recover Deleted Photos from Sony camera?
When you accidentally deleted or formatted the camera, you should stop using it immediately. You should not take more photos because new files will occupy the disk space and overwrite the lost photos (the data of lost photos remain on the disk, even though you deleted or formatted them), depriving you of the chance of recovering them.
Step 1. Take out the SD card and connect it to the computer via a card reader. It should show up as "removable storage device" or similar.
Step 2. Download and install Sony photo recovery software. Install and open the program and you'll see the main interface below.
Step 3. Click "Start" button and select the target drive that represents the SD card in Sony. Click "Start Scan" and it will start scanning the drive for lost photos.
Step 4. When the scan is completed, lost photos are found and listed for your preview. You can see how the photos are like in the panel. After making confirmation, please click "Recover" button to recover them.
*It's free to scan for lost files and preview lost photos. Be free to save the found files on another drive to make sure your data are safe.
USB Drive Recovery
Besides Sony memory card data recovery, with this tool, it is also able to recover files after format sd card, recover pictures after formatting memory card in Sony digital camera, recover photos off pen drive when it shows RAW.
And what's more? It also works with USB drive when it has not formatted error, format by mistake or just did not know where your photos were gone.
---
Related Articles