Format Recovery Software Download After Format Hard Disk Partition USB Flash Drive SD
What is Format Recovery
How to perform the Format recovery from formatted hard disk partition, usb flash, sd memory card
Tips and notes to unformat drive
Format Recovery by iCare Data Recovery

Download iCare Data Recovery to do format recovery now.
Format Recovery, a useful unformat recovery ability built in iCare Data Recovery, which is dedicated in all reformat related problems whenever you run into a reformatted disk partition, flash/usb drive, memory card etc.
User's Success of Recovering Files after Format with iCare

More feedback from real users...
Three Steps to Perform Format Recovery with iCare
Step1. You need to download and install iCare Data Recovery, run the software and select a recovery mode. 'Deep Scan Recovery' is especially developed for format recovery to recover data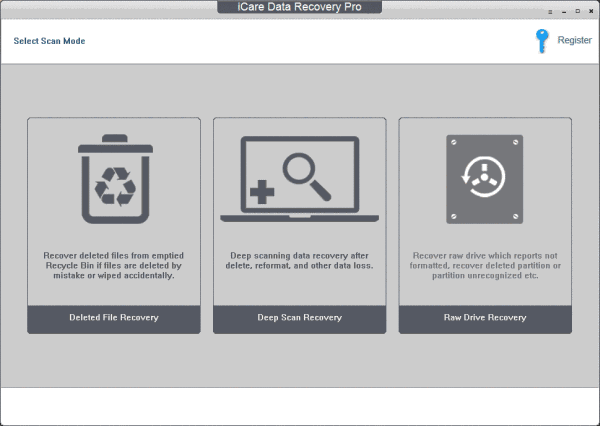 Step2. Select the formatted drive, and then click for 'Next' and wait for format restore scanning.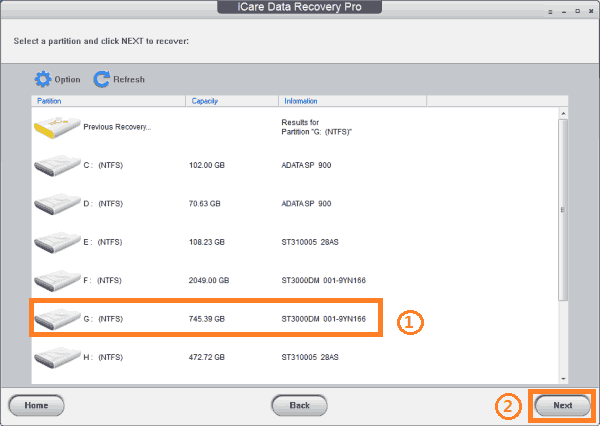 Step3. When the format scanning finished, check the left folder to preview the lost data on the right columns.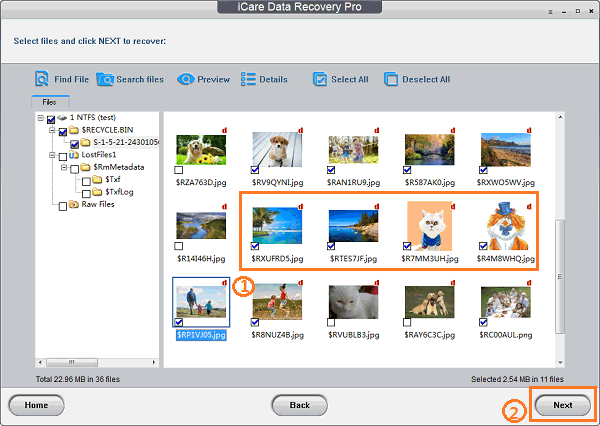 Tips when reformatted drive/card by mistake
Do keep the drive/card untouched from new files, ie, you should never keep new files to the card/drive you formatted.
Once the program finds your files, please save the files to another drive other than the one you reformatted.
This program is easy to use and it has a recovery wizard to guide you the steps to perform your recovery. Download it free to start format recovery.
My memory card is not formatting, can I format memory card to access data inside?
What does it do is to retrieve lost files from a reformatted partition whether it was performed by quick format or full format or even formatted twice. Besides restoring files from a already reformatted partition, drive, card, it is also able to solve the problem when you encounter the error "the drive is not formatted do you want to format it now". And what's more? It also recover files when your encounter RAW DRIVE or RAW file system on micro SD card, memory stick, external hard drive, USB drive, etc.
Format Recovery Partition
If a partition is mistakenly reformatted by quick format/full format, there is still hope that the formatted partition data is still there with the help of a format recovery software like iCare Data Recovery. So don't panic when your disk partition is reformatted by accident.
Format Recovery Partition Windows 8 7 Vista XP
In Windows 8 or other Windows Operating Systems like Windows 7, or XP, the format partition is the same. The reformatting only marks the whole partition as a new space for data to come. So the old data is completely within the recovery ability of iCare Data Recovery before the old data is wholly taken place by new data. The right thing to do is to stop using the partition.
Format Recovery Android Cellphone Mobile
When you mistakenly pressed format on your android cellphone, the photos videos music would also disappear from you access on your mobile. However the files are not really gone, they can be restored with format recovery software - iCare Data Recovery, which is able to perform a format recovery on android phones. Please stop using our phone by no more photo taking or video making, and use iCare Data Recovery immediately right after the format to get the best chance of recovery.
Download iCare Data Recovery

---
Related Articles