Recovery Module: Deep Scan Recovery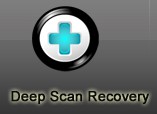 What is Deep Scan Recovery?
When do we need it?
Recovery module - Deep Scan Recovery is a recovery module using RAW searching technology that scans your files sector by sector to make sure that all the possible files can be retrieved.
Featured as RAW recovery, it is the best recovery module provided in iCare Data Recovery Standard. It is highly recommended that you try Deep Scan Recovery whenever other recovery module like Partition Recovery, Format Recovery, Advanced Files Recovery fail to locate your files. Or you may try this recovery module in the very beginning of using this program.
Why RAW recovery? There is no file name when searching files but just a list of files that are not its orginal names, but they are still your files.

Download Free | Read More about iCare Data Recovery Standard
---
Related Articles