Samsung Computer Data Recovery
Samsung Group develops various kinds of products, while Samsung computer is one of product manufactured by Samsung. Samsung manufactures desktops and laptops, which are popular all over the world. Every people might have different experience on Samsung computer. Probably, some people consider Samsung computer as a good device which has high performance, while some people might not like to use Samsung computer. Whether you think that Samsung computer has a good performance or not, you might run into data loss problem on a Samsung computer. This article will tell you the solution for data recovery from different storage media on Samsung desktop or laptop.
How to Recover Data on Samsung Computer?
You can use iCare Data Recovery Pro , a data recovery program for all computers that runs Windows OS, to recover lost data on Samsung computer:
Step1. Free download and install iCare Data Recovery on Samsung computer. Then, launch the software and select a proper scan mode.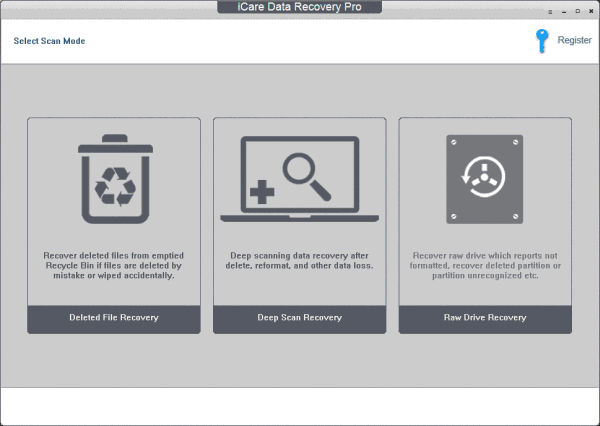 Step2. Choose the disk drive which contains lost data and then wait the software to scan the selected drive to search lost files.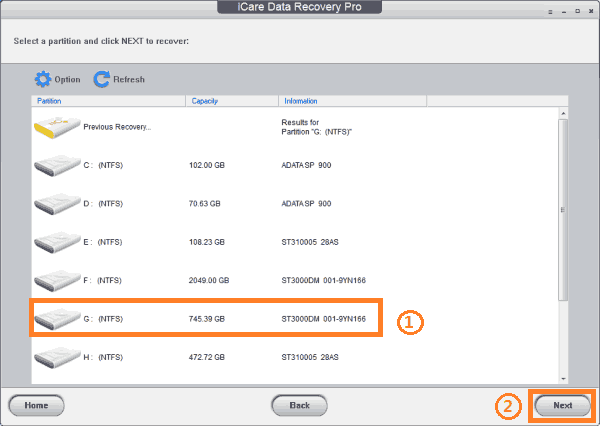 Step3. Preview images and Microsoft documents after scanning and then save the lost files to another drive.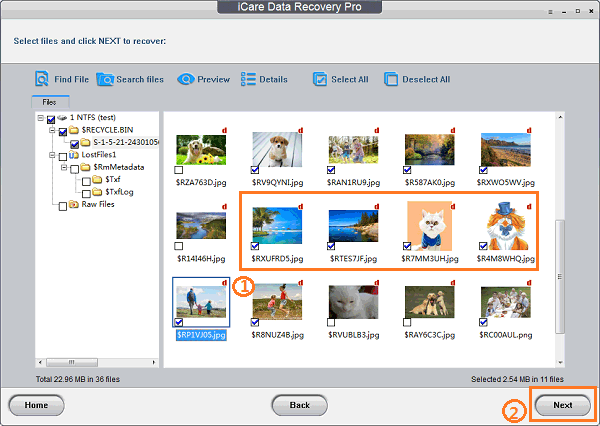 Samsung Computer Deleted File Recovery
Have you ever deleted any file on Samsung desktop or laptop? You might delete files from internal hard disk drive on Samsung computer. Or you may delete files from a removable disk like external hard drive, USB flash drive, memory card, etc when you connect it to your Samsung computer. You have chance to restore deleted data from recycle bin after deleting it from Samsung computer internal hard disk, but you will lose the only chance if you delete files from recycle bin. iCare Data Recovery is available for data recovery on Samsung PC when you delete files from recycle bin or a removable disk.
Format Recovery on Samsung PC
Formatting a disk drive on computer will erase all data on the disk. Usually, you may format a hard drive or format memory card, pen drive, etc on your Samsung PC. Different from file deletion, you have no chance to restore lost data from recycle bin when you format a internal hard drive or removable disk on any computer. The only chance for format recovery on Samsung PC is to run iCare Data Recovery before new data is written to the formatted drive.
Error Messages on Samsung Laptop
A laptop usually works similarly to a desktop, but it is more convenient. Samsung laptop brings many conveniences to users because they can take a laptop anywhere they like. Although you may enjoy the convenience of Samsung laptop, sometimes you might encounter unexpected data loss problem because the laptop pops up error messages and disables you to access any data. Here are some possible error messages you might receive on a Samsung desktop or laptop, in which situation all data on the computer is easily to be lost permanently:
Cannot enter Windows OS on Samsung computer
Samsung PC reports sector not found error
Samsung laptop shows blue screen of death message
Samsung computer system crash
Samsung Computer Reboots without Warning
Has your Samsung computer ever reboot automatically without showing any warning message when you are performing some operations on it? Many people encountered the similar problem, but few people know the way to fix the problem. In most cases, it does not have any influence on your computer or data when Samsung PC reboots automatically. Therefore, many people do not pay much attention to this problem, but they simply reboot the computer. However, sudden reboot of computer might cause unexpected disaster to your Samsung PC. For example, it might cause system crash and data loss. iCare Data Recovery is able to restore various types of files including AVI, MPEG, MP4, 3GP, MOV, WMA, MP3, WAV, BMP, PNG, GIF, TIF, PSD, PDF, Microsoft word, excel, PowerPoint, txt, etc on Samsung when data got lost due to sudden reboot of computer.
Reasons & Solutions for Reboot of Samsung PC
A PC usually reboots due to some reasons. Here are some possible causes and solutions for sudden reboot of Samsung PC:
1. A possible reason is that you have installed some software on Samsung PC that is not compatible with the operating system. In this situation, your Samsung computer might reboot when you run the software which is not compatible with the system. Therefore, if your Samsung computer always reboots automatically when you run certain software, you can try to uninstall the software to see if the problem can be resolved.
2. Your Samsung PC may reboot since you installed malware on the computer or the PC is infected with virus. Malware might be in conflict with Windows operating system or virus infection might corrupt the file system of Samsung computer, which lead to unexpected reboot of computer. Therefore, you can run antivirus software to scan all drives on your Samsung computer to see if your computer is attacked by virus.
3. Since the reasons for reboot of computer might are various, sometimes you may not know the reasons why your Samsung computer reboots. If your Samsung computer reboots all of a sudden without showing any message but you have no idea why the computer reboots, you can try to reinstall operating system to solve the problem.
Recover Data on Samsung Tab
Samsung Tab is a tablet computer developed by Samsung Electronics. Samsung Tab is different from Samsung desktop and laptop. Samsung computer usually runs under Windows operating system, while Samsung Tab is a type of tablet computer running Android operating system. You can watch movies, listen to music and make a call by using a Samsung Tab. Although Samsung Tab is a Android-based tablet rather than a Windows-based computer, you can use iCare Data Recovery to restore data from Samsung Tab when you encounter similar data loss problem on it.
---
Last updated on Nov 01, 2022
Related Articles