Samsung Computer Data Recovery and more
This article will tell you the solution for recovery from different storage media on Samsung desktop or laptop.
How to Recover Data on Samsung Notebook or Disk?
You can use iCare Data Recovery Free , a data recovery program for all computers that runs Windows OS, to recover lost data on Samsung storage devices including the Samsung laptop:

Step1. Free download and install iCare Data Recovery on Samsung computer. Then, launch the software and select a proper scan mode.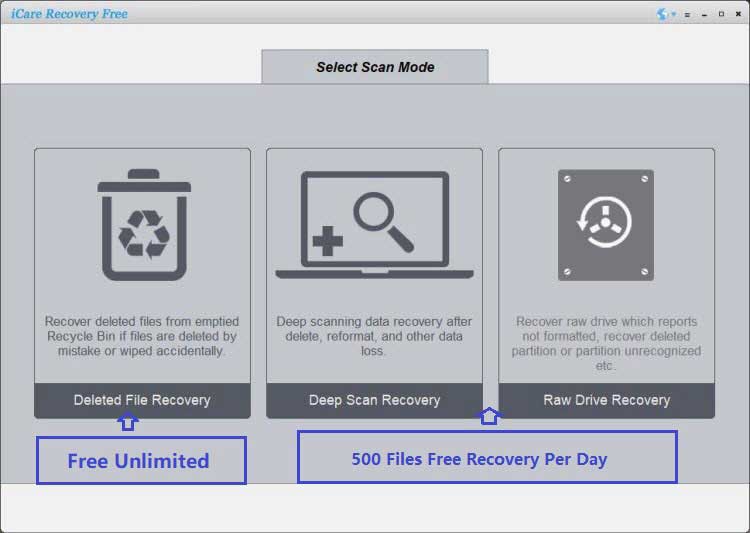 Step2. Choose the disk drive which contains lost data and then wait the software to scan the selected drive to search lost files.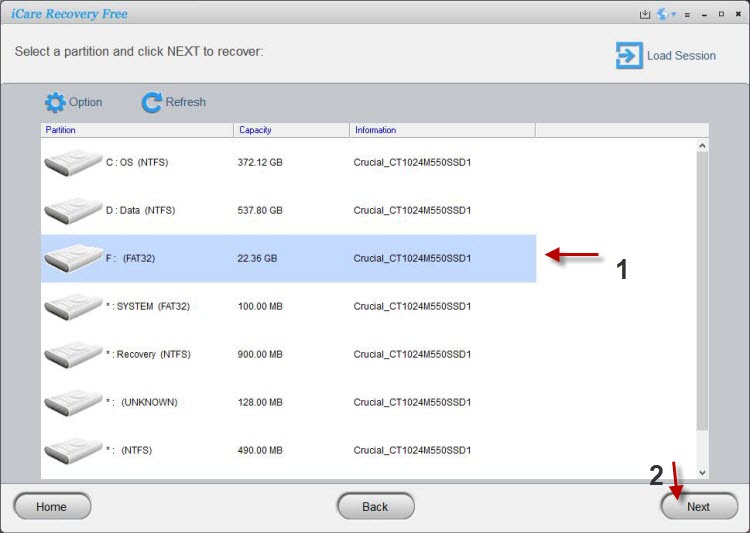 Step3. Preview images and Microsoft documents after scanning and then save the lost files to another drive.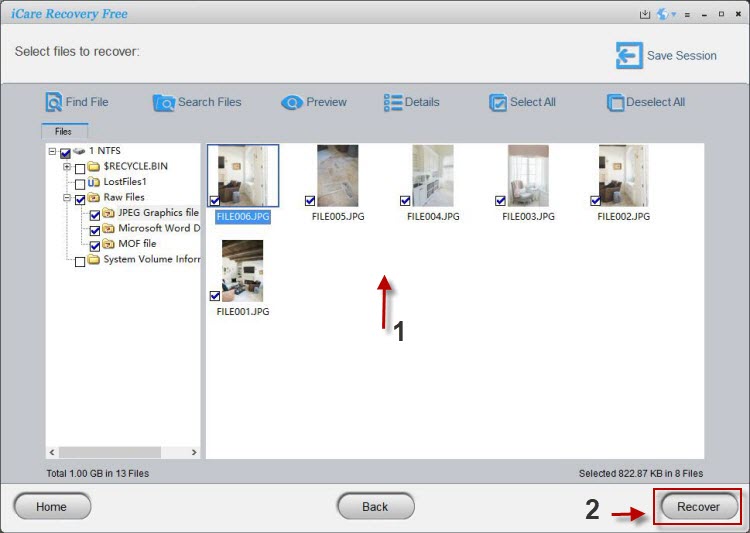 Samsung Computer Reset to Factory
Video: how to reset Samsung Notebook to factory
To reset a Samsung computer to its factory settings, you can follow these steps:
Note: Performing a factory reset will erase all your personal data, so make sure to back up any important files before proceeding.
Save your files

: Back up any important files, documents, or media to an external storage device or cloud storage service.
Restart your computer: Go to the Start menu and click on the power icon. Select "Restart" from the options. Wait for the computer to restart.
Access the recovery options: During the startup process, press and hold the appropriate key to access the recovery options. The key may vary depending on your Samsung computer model. Some common keys are F4, F8, F10, or F12. Refer to your computer's documentation or Samsung's support website for the specific key for your model.
Choose the recovery option: Once you enter the recovery environment, you'll be presented with different options. Look for an option similar to "Restore Factory Settings," "Reset this PC," or "Recovery." Select the appropriate option to proceed.
Follow the on-screen instructions: The recovery process may vary depending on your computer model and the version of Windows installed. Follow the on-screen instructions to confirm the reset and initiate the process. You may be prompted to choose between a "Refresh" or "Reset" option. Select the "Reset" option if you want to completely wipe all data and reinstall Windows.
Wait for the reset: The reset process may take some time, and your computer may restart multiple times. Be patient and allow the process to complete.
Set up Windows: Once the reset is finished, you'll be guided through the initial Windows setup. Follow the instructions to set up your language preferences, user account, and other settings.
After completing these steps, your Samsung computer should be reset to its factory settings, similar to how it was when you first purchased it. Remember to reinstall any necessary applications and restore your personal files from the backup you created earlier.
Online Samsung pc recovery services
Samsung does not offer an official online PC recovery service for their computers. However, there are various third-party data recovery services available online that you can use to recover data from your Samsung PC in case of data loss or system failure.
Here are a few reputable data recovery services that you can consider:
These services specialize in data recovery from various storage devices, including PCs, laptops, and external hard drives. They have experienced technicians who can assess the situation, provide a diagnosis, and perform data recovery if possible.
Keep in mind that data recovery services can be quite expensive, and the success of data recovery depends on various factors such as the extent of the damage, the type of data loss, and the condition of the storage device. It's always recommended to have regular backups of your important files to prevent data loss and minimize the need for data recovery services.
Additionally, if you are facing software or system-related issues with your Samsung PC, you can try reaching out to Samsung customer support or visiting an authorized Samsung service center for assistance. They can provide guidance and support specific to your device model and help resolve any software-related issues.
Error Messages on Samsung Laptop
A laptop usually works similarly to a desktop, but it is more convenient. Samsung laptop brings many conveniences to users because they can take a laptop anywhere they like. Although you may enjoy the convenience of Samsung laptop, sometimes you might encounter unexpected data loss problem because the laptop pops up error messages and disables you to access any data. Here are some possible error messages you might receive on a Samsung desktop or laptop, in which situation all data on the computer is easily to be lost permanently:
Cannot enter Windows OS on Samsung computer
Samsung PC reports sector not found error
Samsung laptop shows blue screen of death message
Samsung computer system crash
Reasons & Solutions for Reboot of Samsung PC
A PC usually reboots due to some reasons. Here are some possible causes and solutions for sudden reboot of Samsung PC:
1. A possible reason is that you have installed some software on Samsung PC that is not compatible with the operating system. In this situation, your Samsung computer might reboot when you run the software which is not compatible with the system. Therefore, if your Samsung computer always reboots automatically when you run certain software, you can try to uninstall the software to see if the problem can be resolved.
2. Your Samsung PC may reboot since you installed malware on the computer or the PC is infected with virus. Malware might be in conflict with Windows operating system or virus infection might corrupt the file system of Samsung computer, which lead to unexpected reboot of computer. Therefore, you can run antivirus software to scan all drives on your Samsung computer to see if your computer is attacked by virus.
3. Since the reasons for reboot of computer might are various, sometimes you may not know the reasons why your Samsung computer reboots. If your Samsung computer reboots all of a sudden without showing any message but you have no idea why the computer reboots, you can try to reinstall operating system to solve the problem.
Last updated on Nov 28, 2023
Related Articles