Recover My Main C Drive That Shows Up as RAW
What Can I Do to Restore My Main C Drive That Shows Up as RAW?
"Hello, friends there! My HP desktop computer suddenly crashed yesterday and my computer main C drive showed up as RAW. Do you have any idea for me to restore this hard drive C partition? Do I need to repartition this internal HDD to restore this partition? Honestly, I did have downloaded and purchased partition data recovery software to scan this drive. But, it seemed not to work well and did not restore this RAW drive partition well. What am I supposed to do now? Do you have any suggestion for me now? Thank you in advance!"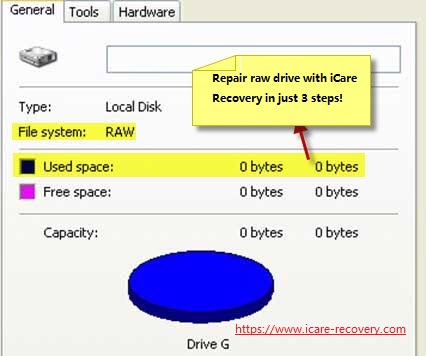 DISK file sytem raw unreadable
Hello, friends! Generally, when a computer hard drive C partition becomes RAW, people are not suggested to repartition their hard drives to restore its RAW file system partition. Hence, in your case, it is also not necessary to perform any hard drive repartitioning process there. And as with some important computer files stored inside this RAW main C drive, the hard disk RAW file system recovery software is what you need to take lost data back with success. If you are also wondering to restore this RAW partition back and use it effectively as before, also merely format this C partition to convert raw to ntfs diskpart or format tool.
Video - RAW HD Recovery
Also read: how to fix raw hard drive
Want to Recover This RAW Main C Drive Only?
When you are trying to perform the partition data recovery software on your RAW C drive, you just find it is only bale to restore the served partition files and not restore the common use of this main C drive? Desperately need to recover the hard drive partition back only? OK! Without worrying about the information left inside, you can easily right click this C partition and choose "Format" option to make it work as effectively as before. But, if you prepare no computer main partition data backups elsewhere and also need to take these lost partition contents back, do not random do anything else to this RAW format partition, including not perform formatting process or partition rewriting process on this drive, and rely on hard drive partition data recovery software to rescue your preferable files, videos, songs, documents and more.
Please Note:
If you have quick formatted this RAW C drive for drive recovery, do not panic and go try quick formatted partition data recovery software
Recover Data from RAW File System Hard Drive Partition before Format
When you do desperately need take the reserved data back, like some important business PPT/Word documents, precious videos, songs, games and more information, from this RAW file system hard drive main partition, do not do anything else to this C drive and leave it alone temporarily. And then, download and install partition data recovery software on an external hard drive or a different internal hard drive connected to your PC. And then, perform data recovery processes there before any format.
Here are detailed instructions for you to get the lost RAW C drive data back:

Step1. Launch partition software on your computer and choose a partition data recovery mode according to your needs.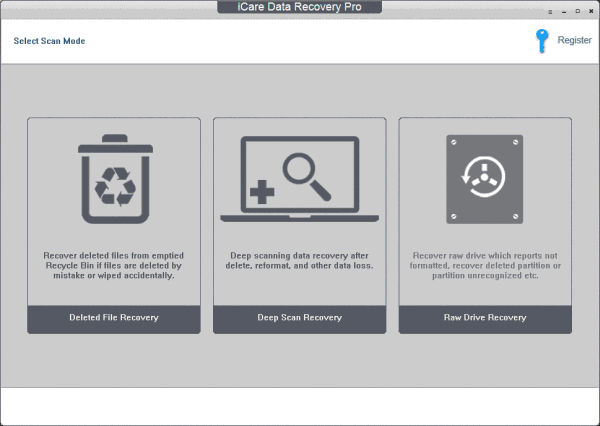 Step2. Select this C partition with RAW file system out and start to scan it deeply.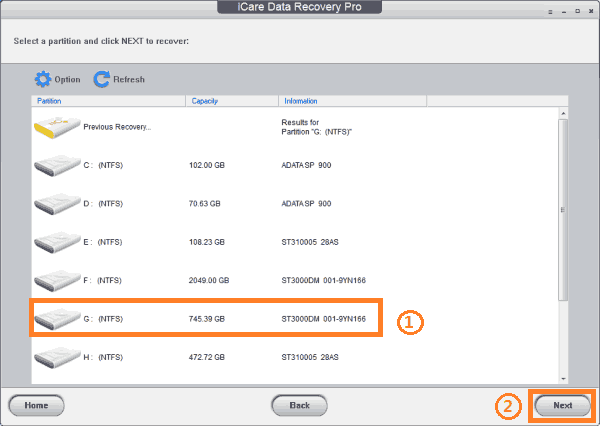 Step3. Preview the scanned documents and files if you are not in a hurry.
Step4. Restore lost data to an external hard drive or a different storage device in case of data recovery failure.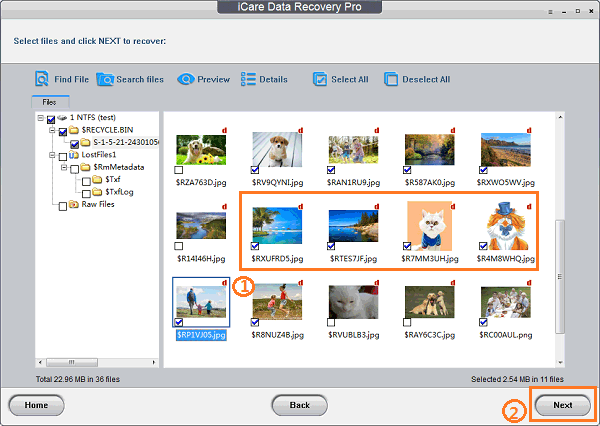 Please Note:
*In order to take the lost information back as much as possible, the storage device with RAW file system error, like your RAW main C partition, is not allowed to be formatted or overwritten before data recovery.
*In order not to pay for some useless data recovery tools found online, always patiently finish the partition scanning processes and check its scanning results carefully.
*In order to cause no similar hard drive partition data loss problems in the future, allocate more free drives or devices to back up your important computer data well all the time in the future.
How to Restore Hard Drive Partition in Different Cases?
Generally, it is not a difficult task to help restore computer hard drive main partitions in daily use. For example, in your case, when computer hard drive partitions are displayed as RAW, after the smooth data recovery processes, merely quick or fully format your hard drive partition to let them work as before. When you do have accidentally deleted your PC hard drive partitions and wanted to restore them back, what you are supposed to open computer Disk Management interface, right click the storage device with no letter labeled to choose "New Logical Drive" and recreate a new partition there for future use. And when your hard drive partition is mysteriously recognized with no drive letter, also do not rush to format it and merely right click it in Disk Management to assign a drive letter by choosing "Change Drive Letter and Paths" option. Overall, no matter which type of situations you have encountered, there is often no need to repartition your computer internal hard drive. Hence, always check your hard drive partition well next time before you decide to repartition it or not. Also check more related partition information over the internet and see what you can do to restore your hard drive partition. Good luck!
---
Hot Articles
Related Articles