How to Recover Deleted Videos from Canon Camera - 4 Ways Free
Summary
Accidentally deleted videos from Canon camera g7x Canon Video Camcorder or any other Canon camera sd card? Canon Recovery Tool can help retrieve videos from Canon memory card with a few clicks. 100% safe!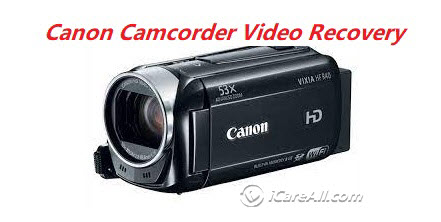 Background
If you accidentally delete a video from Canon camera eos rebel or vixia camera, can you get it back? Many Canon camera users may remove videos by mistake on the camera by pressing the delete button by mistake or when the videos were deleted due to sd card reformat, sd card not reading or sd card cannot format etc. This guide will share a few free ways to undelete videos from Canon camera memory card.
4 Free Ways to Recover Deleted Videos from SD Card Canon Camera
Recovering deleted videos from canon eos rebel or other types of Canon camera needs the following items.
A computer
A memory card reader
MUST READ: Never add new image or video to the same sd card before recovery.
The following methods works for all types Canon memory card such as sd card, sdhc card, sdxc card, mmc card, compact flash card etc.
Note: Some scenarios needs your special attention
#1 cmd undelete
Undelete cmd can be performed by the following orders.
Connect your sd card to pc with a card reader, and open THIS PC on desktop to see which drive letter it has, for example it shows as F drive on your pc, then you may use F for the following use
Type CMD from Run window that you can start it from Start -> Run, on your pc left corner
Type F: and press enter (PLEASE REPLACE THIS DRIVE LETTER WITH YOUR OWN SD CARD DRIVE LETTER)
Type undelete /dt
Did not work? Try the following.
#2 cmd attrib
When your sd card files were hidden or removed by unknown virus or just when the sd card shows blank, this attrib cmd shall recover deleted data very soon with the following orders.
Run cmd from left corner Start -> Run, and type CMD to go
Type your drive letter F: and press enter key to go (You need to replace drive F with your own sd card drive letter)
Type "attrib -h -r -s /s /d *.*" (no quotation marks and press enter key after these cmd)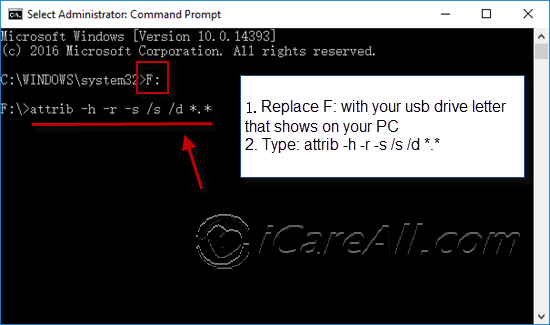 Still did not work? Try the following free third party tools instead which would mostly work.
Also read: recover files from sd card free using cmd
#3 iCare Recovery free
As an undelete free Canon recovery tool, iCare Data Recovery Free would help retrieve not only deleted videos from Canon cameras but also the lost data(images/videos) when the Canon memory card has been formatted by mistake, sd card not working properly, sd card showing error on Canon camera and more...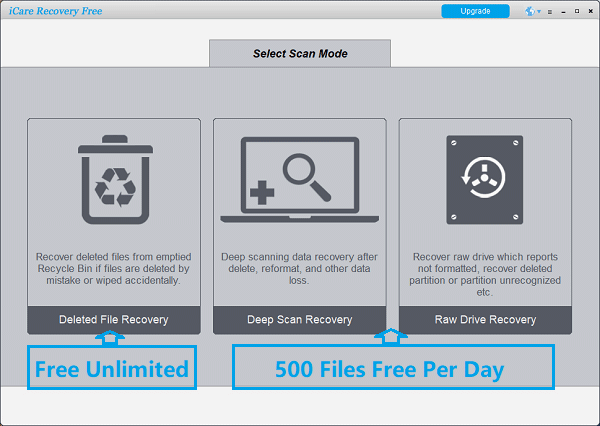 #4 Recuva
Here is another free recovery utlity called Recuva that can work as a Canon undelete tool which is based on Windows operating systems on computers.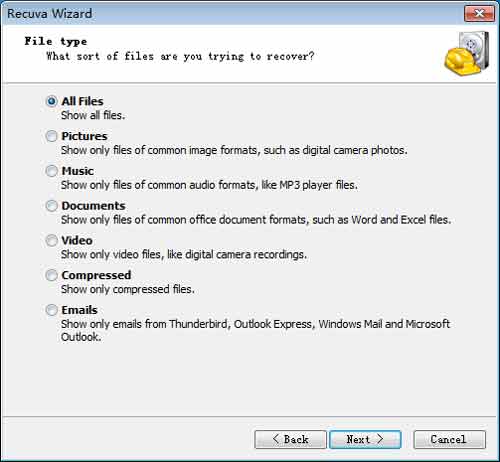 #5 Recovering videos from Canon on Mac
This following utility is to help recover deleted videos from canon camcorder on MAC machines.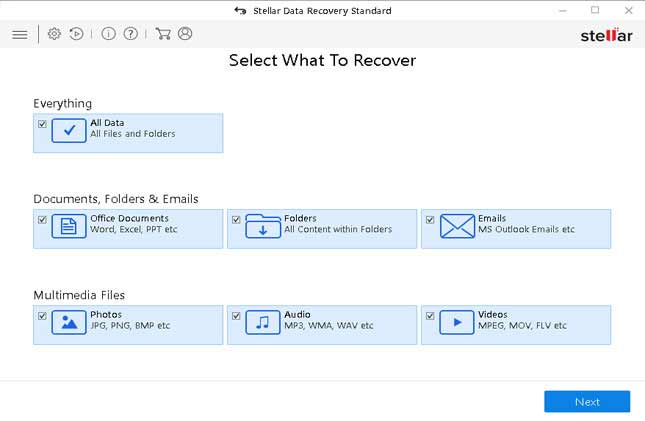 Note: This utility is a shareware which would require a subscription fee, however you may start free scanning with this tool and it offers free video preview for you to determine whether it could retrieve you deleted videos.
This guide may also help these following users who are looking for solutions of these requests.
how to recover deleted videos from canon g7x
how to recover deleted videos from canon camera
how to find deleted videos on canon
how to recover deleted videos from canon camera free
How to ensure Canon deleted video recovery?
If you want to restore your deleted videos sound in complete file, not as restored but corrupted file, you need to pay attention to the following.
Stop capturing photos or videos with your camera to avoid data overwriting on the sd card
Power off the camera and take the sd card out of the camera
Reinsert memory card to a computer with a card reader since the free methods are all based on Windows computers
Avoid changing sd card before recovery
Also read: Canon video recovery software free
FAQs About Canon Video Recovery
Question: The recovered videos are not openable, corrupted, not playing
Answer: It depends since the video files are usually large and the data loss situations are complicated. Here are some analysis and solutions.
CMD is weak than third party tools, if the cmd recovered data was not playing, try use the third party tools
The retrieved videos by Recuva were not playing, try recovering it with iCare Recovery Free. If it still failed, you may try some professional commercial tools that usually require a pay for code such as Stellar Data Recovery, iCare Recovery Pro with its RAW DRIVE RECOVERY, or Easeus Data Recovery Wizard, Recoverit etc.
There were new data saved (That's why we recommend you never use the Canon after the data loss) on the memory card after the data loss, no program could help restore the damaged video
The memory card has been changed by virus on pc or unknown source, the deleted videos were corrupted
Also read: why recovered video not playing
Question: How do I recover deleted videos from my Canon camcorder?
Solution: You may firstly power off Canon camcorder and then take the sd card or sdhc/sdxc out of the camera, and then connect the sd card to a computer with a memory card reader. And then start Canon camcorder video recovery with third party free tools on this page.
Hot Articles