Canon Camera Video Recovery
Summary
Recovering deleted video from canon camera? Download the canon video recovery tool to undelete video files from canon eos/rebel or other types of canon cameras after deletion, formatting or when mov video was deleted on eos or storage media card is not working properly.
How to Recover Video from Canon Camera SD/CF Card
How do I retrieve deleted videos from my canon camera or camcorder? It only needs a few steps to get them restored with a professional canon video retrieval tool.
Step1. Download the recovery tool, insert sd/cf card to pc with a card adaptor, and then start recovery with 'Deleted File Recovery' mode if the videos were deleted by mistake. The recovery tool would help scan sector by sector on the storage card where you saved your videos. If you have formatted the memory card or the videos were deleted due to other causes, you may use 'Deep Scan Recovery' mode that goes futher for looking your lost videos.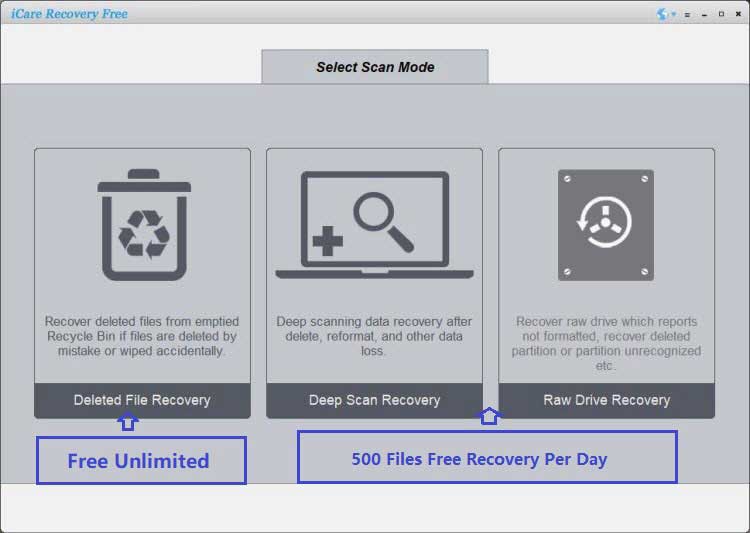 Step2.   Choose your memory card that stored the video and then click NEXT to start a scanning.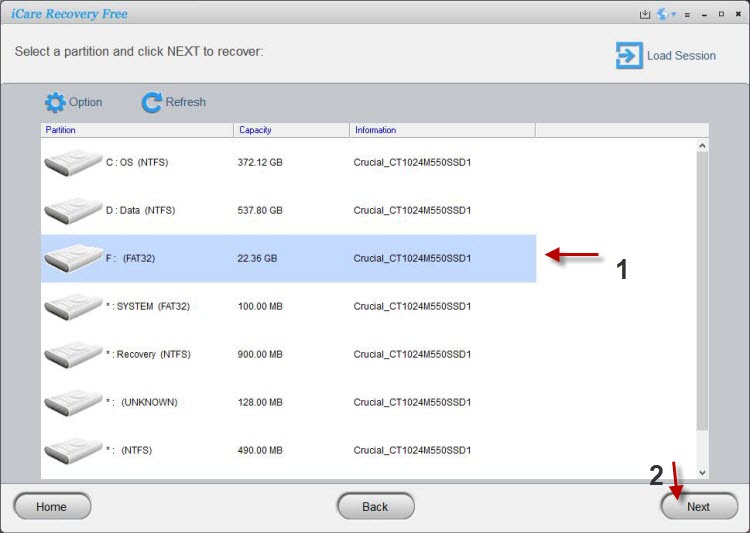 Step3. Save videos to another drive.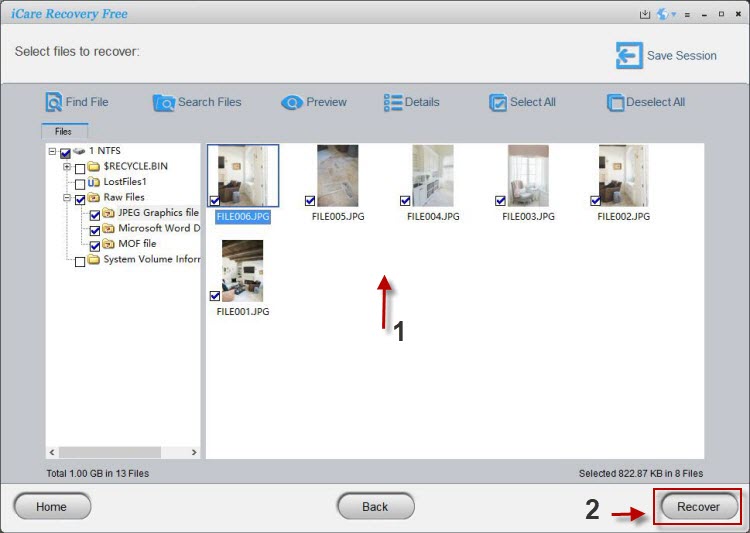 Also read: canon photo recovery software, or canon cf card recovery
As a Canon MOV video recovery software (EOS SLR camera), iCare Recovery Pro is specially designed to recover MOV video files lost by accidental deletion and accidental formatting on Canon's EOS camera memory card.
The MOV video files shot by Canon high-definition digital cameras will be stored in fragments in the EOS camera. Once deleted or formatted, ordinary data recovery software cannot restore them completely. The software can automatically reorganize the correct data in the memory according to the fragment information of the MOV, and the recovered files can be played and edited normally.
Software features:
Wider range of recovery: It can recover MOV video recording files lost due to accidental deletion or accidental formatting in common Canon cameras. 60D, 70D, 600D, 650D, etc. all support its built-in memory card recovery;
The interface of recovery is more intuitive: in addition to continuing the unique effects that can be previewed before, it also describes the shooting time of each video file, and notes the status of each file (normal/needs repair), so that you can quickly judge Whether the important video software to be recovered can be recovered successfully.
The recovery method is more free: the function of scanning disk image files is added, which is convenient for those who do professional data recovery business; and the option of setting parameters (start position of data area, cluster size) is also added, which can be flexibly set according to the actual situation. parameters to accurately set the scan recovery range.
Background
Users are questioning 'can you recover deleted videos on canon camera', 'How do I recover deleted files on my Canon camera?' when their videos got deleted by accident or the videos were deleted due to improper operations such as misformat, misdelete, or the storage card are not working....
How Do I Recover Deleted Videos From Canon Camera Recyce Bin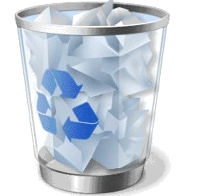 Unlike pc recycle bin, canon camera does not have a recycle bin to keep most recent deleted videos. The videos were marked as delete or empty once they got deleted.
Video Recovery VS Photo Recovery
Recovering deleted videos are more difficult than images since video files are usually larger than images in size since the large files may take more blocks to get stored.
Also read: canon photo recovery
Hot Articles