How to Recover Deleted Photos from Canon 80D SD Card(Photo/Video)
Summary
Deleted/formatted photos on Canon EOS 80D by accident? Canon Recovery Tool can help retrieve data from Canon EOS 80D sd card with a few clicks. 100% safe!
Background
As Canon 80D uses SD card for photo video storage, there is hope to undelete images video files if you accidentally deleted images or videos on EOS 80D by mistake or when the images, videos were lost due to a formatting, inaccessible sd card, damaged sd card....
Question: Is there undelete recycle bin in Canon 80D camera?
Unfortunately there is no trash bin to hold the removed images or videos from Canon 80d sd card since camera manufacturer did not produce such function on the camera.
Question: How do I recover deleted photos after format Canon 80d sd card by mistake?
There is hope to retrieve deleted images from the formatted sd card that was reformatted by accident. Some special unformat tool shall be used for the data retrieval. (The recovery guide is illustrated in the following part on this page)
Retrieve photos videos from Canon EOS 80D Free (From Backup)
We strongly recommend you check previous backup if you have made previously on somewhere to see whether you could find the deleted images or videos.
The WIFI function may help restore the canon 80d data for free if there was previous backup you made from your wifi or a previous sd card backup. If not? continue the following reading.
Canon EOS 80D SD Card Photo Video Recovery Tool (Efficent)
Besides recovery for deleted images/videos, Canon sd card recovery tool can also help retrieve data from sd card when the memory card is not working in camera, the sd card was formatted by mistake or the sd card reports not formatted, or the sd card has other logical errors...
Preparation: We strongly recommend you power off your camera at first, and then pull out the sd card from the camera. Insert the sd card with a card reader to computer for a recovery.
The mac version will help the Canon EOS 80D photo/video recovery on MAC computer. If you are using a Windows pc, you may download the Windows version to start Canon 80d recovery now.
Note: This camera recovery tool works for all brands of camera sd card, not limited to the camera types, not limited to the sd card storage capacities, not limited to the sd card brands...
Step1. Download Canon Recovery Tool. Install this camera recovery tool on your machine, and you will see three different recovery options on the main interface.
Deleted File Recovery: The efficient recent deleted file recovery wizard that will guide for a most recent removed photo/video recovery if you just accidentally deleted your images or videos on camera Canon EOS 80D.
Deep Scan Recovery/RAW Drive Recovery: It helps scan deeper on your 80d sd card if it's more complicated than just simple deletion especially for the images or videos lost due to a damaged sd card or when the Canon sd card was formatted by mistake, Canon sd card has raw format, sd card not formatted...
The Deep Scan Recovery and RAW Drive Recovery will help restore raw image from Canon SD Card.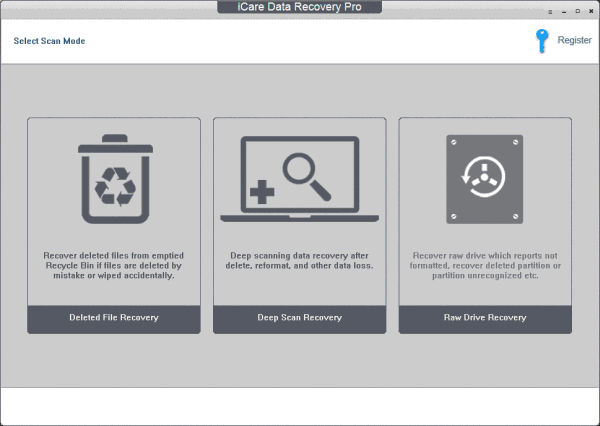 Step2. Insert your sd card with a card reader to pc and later your sd card will show up as a drive letter in the following drive list. Get it selected for a recovery.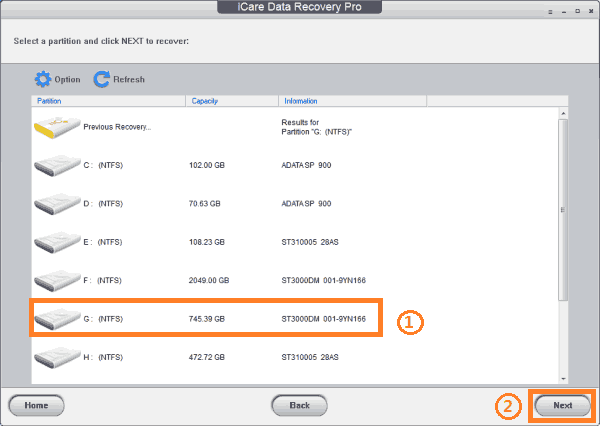 Step3. Save images or files you want to restore and store them on another drive, such as the pc hard disk volume to avoid data being overwritten on the sd card.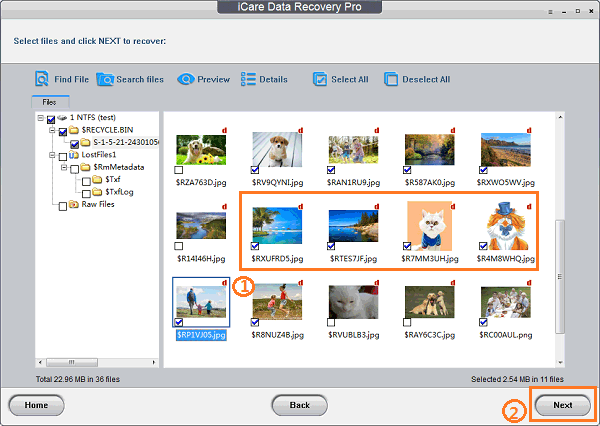 You may right click a file to preview images
Also read: Canon sd card recovery , or Canon photo recovery software
Note: why recovered photos are not opening
Answer: Usually the recovery tool would help restore 100% of lost images/videos. It only happens when the new data was involved.
It may happen when you have saved new images or videos to the sd card after the previous deletion since the deleted images would be corrupted due to new data overwriting which could be partially overwriting or totally overwrtting depending on how much new data you have saved on the sd card.
How do I recover deleted photos from Canon eos 80d sd card using cmd (FREE)
Answer: F: \ > attrib –h –r –s /s /d *.* is the cmd command that you may use for undelete sd card if your sd card shows as F drive in your computer, which means you need to replace F with some other drive letter that your sd card stands for, such as drive G, and then the cmd would be: G:\ > attrib –h –r –s /s /d *.*
Here are the detailed steps.
Take your sd card out after powering off camera, Insert sd card to pc, and remember which drive letter it has for your sd card, such as G volume
Open cmd
Type G:\ > attrib –h –r –s /s /d *.*, and press enter
If it does not work, then this undelete cmd may not work for your sd card when your sd card has other damages, such as incorrect file system, virus infected, formatted by mistake...
Further read: recover deleted photos from sd card using cmd
The previous canon recovery tool would be much easier for users and it also offers ways to get free code from developer on the product page.
Also read: Canon sd card recovery , or Canon photo recovery software
Disclaimer
The recovery tool introudced on this page offers a first 1GB free recovery for camera sd card, it would ask a subscription for more recovery. The developer also introduces some ways to get free code on the product page.
Hot Articles