CF Card Not Reading in Canon 7D camera Recovery
User Story
My EOS 7D has trouble reading memory card, what shall I do when the camera Canon does not detect the memory card? My canon 7D not working with cf card, is it the firmware update issue on the cf card?...
Why Canon EOS 7D CF card not being read, can't format?
1. Improper match: Some Canon cameras use sd card, while professional Canon cameras use CF card. It won't work if you use CF card on Canon camera that uses SD card.
Usually Canon cameras use SD card, and Canon SLR 450D/500D/550D use SD card too. As to Canon Professional SLR cameras, such as 50D/5D/7d, they use CF cards.
2. The cf card is corrupted: logical damages can be repaired with a reformatting, while physical damages such as burnt, water damage could not be fixed.
You may replace it with a new compact flash card.
3. The card reader pin is bent: As one of most common failures with CF card, the bent pin could be the cause. When the card reader on the camera is not functioning well, it shall not read any memory card. It could be replaced by some professional camera repair shops. Or you may contact Canon official support to get the card reader replaced.
4. Other damages: if your camera suffered other damages or the memory card has errors, it would stop the camera from reading the memory card.
Solutions for CF Card Not Detected on Canon Camera
Solution#1 - Format the cf card from computer
Before the Formatting: Safe CF Card Data Recovery Needed
If images, videos are important to you, you may backup them to pc at first if the memory card data can be read on PC. If not, you need to restore files from cf card before the reformatting using professional tool such as iCare Data Recovery Pro, which is totally free for the first 1GB recovery.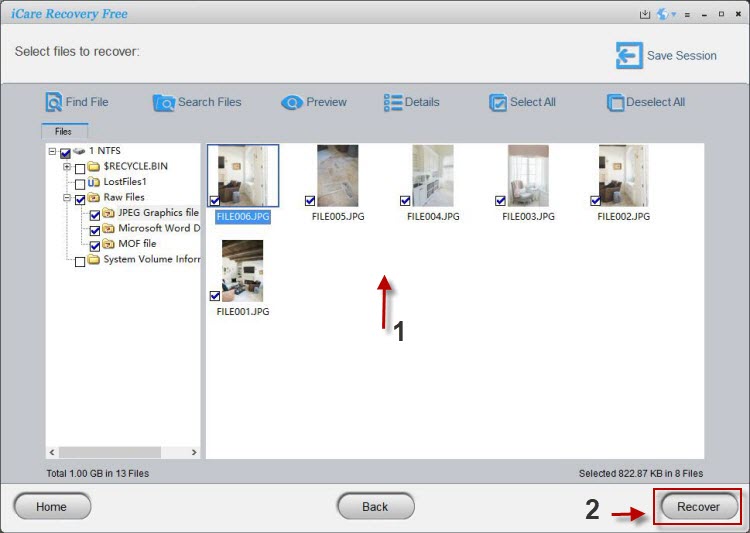 No matter what kind of memory card Canon camera uses, if it cannot be read, you may remove the memory card and insert it into a card reader and get it connected to pc for further operations.
Step 1: Connect sd card with a card reader to pc usb socket
Step 2: Open THIS PC and your memory card will show up as a drive in file explorer, right click the cf card, and go to 'FORMAT...' option
Step 3: Format cf card to default setting on your pc or you may try to format it to FAT32/EXFAT and see which file system it can be read on camera
Note: Insert the card reader with the memory card into the USB interface of the computer, and format the memory card from the computer. If the format is successful, the memory card shall be inserted back into the camera and mostly the camera can read it.
If the format is not successful, it indicates that the memory card has been damaged. It is recommended to buy a new memory card.
Also read: canon photo recovery tool
Solution#2 - Canon 7D CF Card reader replacement
When Canon 7D card cannot be accessed or when it won't read memory card, you may contact Canon official support to discuss how to solve the problem.
One of possible solution they may offer would be the card reader replacement. Here is a snapshot of what it may look like to repalce the card reader in your Canon camera.
Note: It's the best the card reader to be replace by the official support. If not, some local digital device repair shops may also help.
Video - how to replace Canon 7D card reader
Also read: sd card not detected in camera 8 fixes
Hot Articles