Corrupted Memory Stick Data Recovery
How can you get back data if memory stick is damaged or inaccessible? Is there any application that can repair corrupted memory stick that is not working on mobile phone like Blackberry, Samsung or HTC? How to reformat a corrupted memory stick without losing data? This article will show you some hints.
A corrupted memory stick would show different error messages, in which situation you can run iCare Data Recovery to rescue data off corrupted memory stick.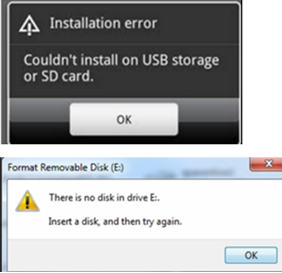 Steps to Retrieve Files from Corrupted Memory Stick

Step1. Make sure that the memory stick is connected to a Windows OS perfectly. Then, start the software and select scan mode.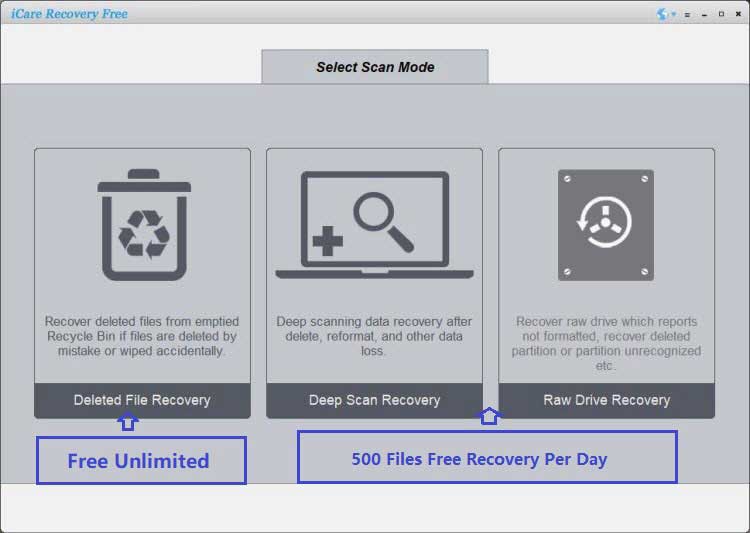 Step2.  Scan the corrupted memory card / stick to show lost files.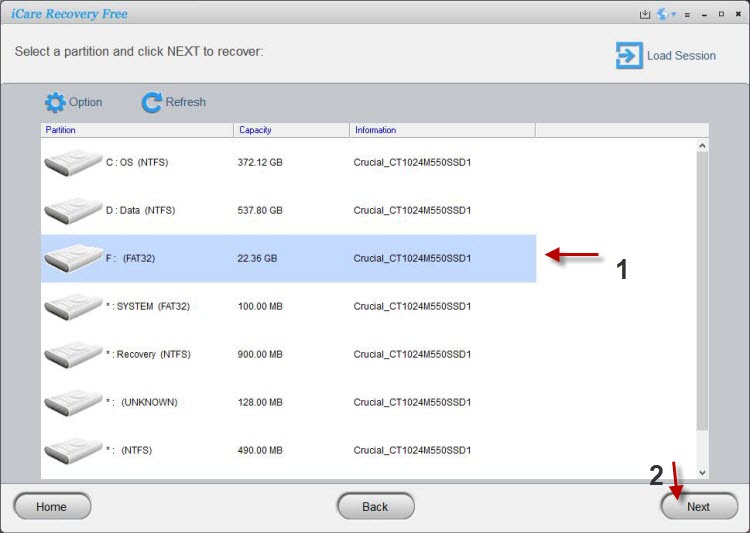 Step3. Preview and save the files to a healthy storage device.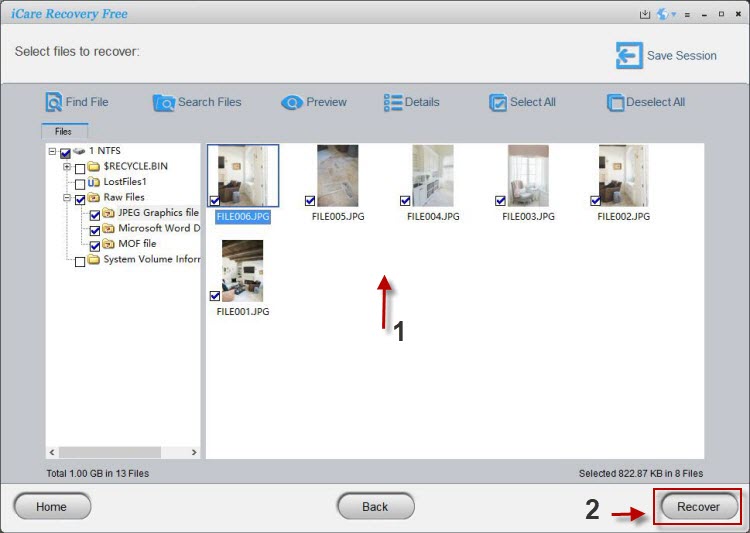 Repair corrupted memory stick with chkdsk cmd
Chkdsk may help repair logical errors on memory stick including its bad sectors. This command prompt can be done by the following steps.
Type cmd from Run or press Windows icon+R to get it started
You need to find out which drive letter your memory stick has on your computer, such as drive E? H? F? or some letter else
Come back to the cmd, and then type "chkdsk h: /f" when h is your memory stick drive letter that you need to replace it with your own memory stick drive letter that appears on your computer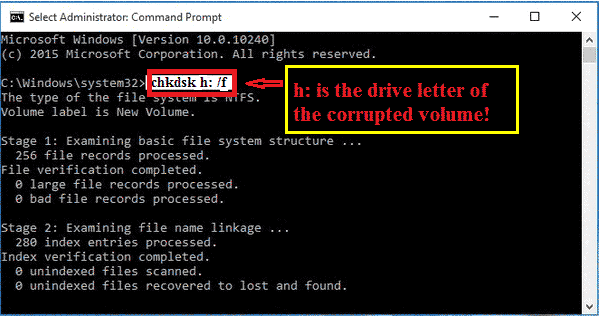 Quick fix -> 10 ways to fix corrupted usb stick
Format memory stick on computer Windows 10/11/8/7
Formatting is a nice way to fix possible unkown errors on memory stick if the memory stick is not working as usual.
You may get it formatted on serveral ways on a computer
Format memory stick with right click format option in File Explorer if you open 'This PC', and right click the memory stick, the format option will show up for a formatting
Format memory stick under disk management, right click the storage in disk management and then format option will show up
Format the memory stick with free disk format tools such as IM-Magic Partition Resizer Free, Rufus, HP Disk Storage Format Tool...
Also read: 5 free sd card formatters
Unable to Format Memory Stick Fixes
When memory stick cannot be formatted, you may delete it under disk management at first, and then create a volume for the memory stick to get it repaired.
Step 1, Open disk management by right clicking THIS PC on desktop, click Manage, and then click Disk Management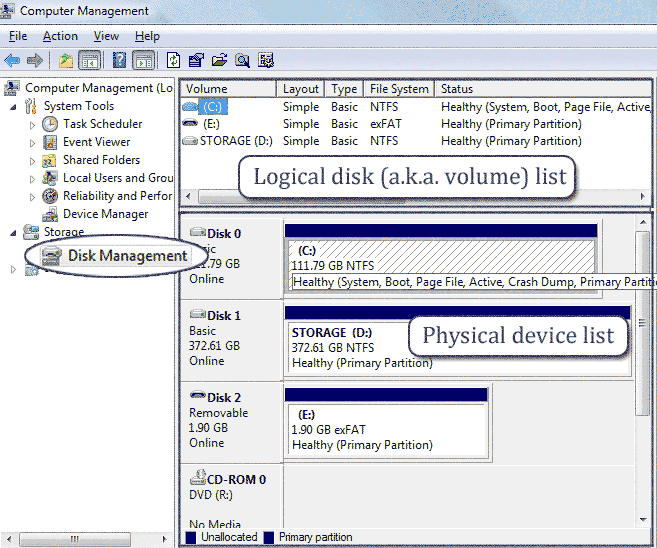 Step 2 - Right click your memory stick, delete volume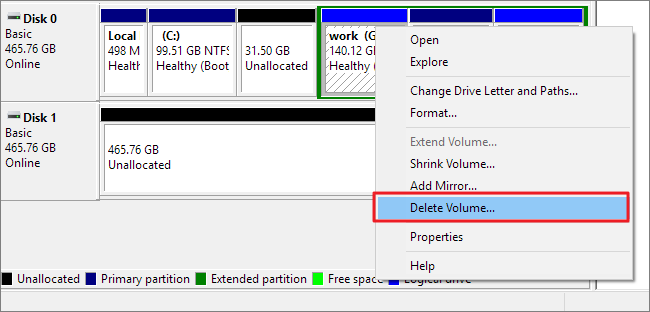 Step 3 - Right click the memory stick again, create new volume for the memory stick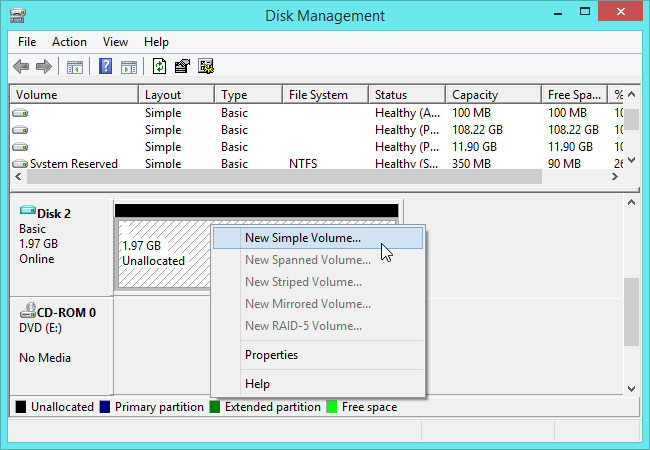 Also read: cannot format memory card fixes
Update Memory Stick Driver in Windows PC
It is an efficient way to update memory stick driver when it's not working on camera/phone/devices. The update shall be done on a computer.
Here is the common way to get its driver update in Device Manager in a Windows computer.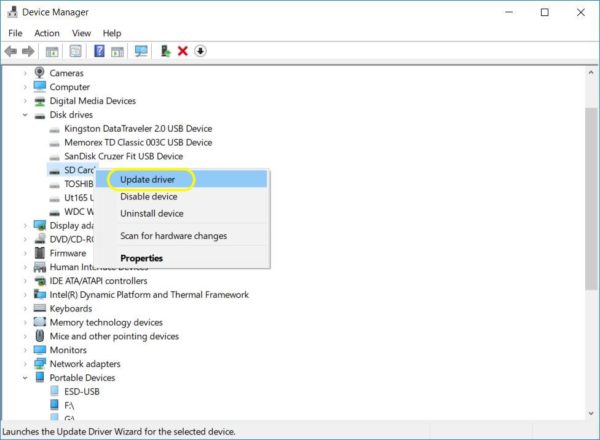 If it does not work, try this: 3 ways to update memory card driver
"My memory stick is corrupted and not showing in mobile phone. When connecting the memory stick to my computer, Windows system can recognize it but I was unable to access any data on the memory stick. Windows system says that memory stick is corrupted and data is not readable. I have no idea what to deal with the problem, but I really need to restore all files stored on this corrupted memory stick. Can anybody show me how to perform data recovery from memory stick that stops working?"
Error Messages on a Corrupted Memory Stick
Memory stick is a type of memory card which was developed by Sony. The most common symptom of memory card / stick corruption is that you are unable to access any data on it. When a memory card / stick is corrupted, you may receive different kinds of error messages, such as:
>> Memory card / stick is not formatted do you want to format it now?
>> Memory card / stick is not accessible
>> Memory card / stick is write protected
>> Please insert a disk into drive
>> Memory card / stick is not accessible. The file or directory is corrupted and unreadable
>> Cannot access memory card / stick Access to memory stick is denied
>> Digital camera or PC cannot recognize memory card / stick
When you get such kind of error message, probably your memory card / stick is corrupted and you are unable to read any data on it. In this situation, you can rely on iCare Data Recovery Free to restore videos photos from corrupted CF card, XD card, SD card and memory stick and more.
Hot Articles