Free Undelete Files from SD Card - SD Card Photo Recovery
iCare Data Recovery Free: recover deleted files off sd card when you deleted photos or video files by accident or when your sd card shows raw file system, not formatted card errors... or you simply formatted sd card by error.

Have you ever mistakenly deleted files on the SD card after formatting? Did you just press wrong button on the camera and wiped out some or all of your photos video clips?
Have you ever lost files during file transfer from SD card to PC? Or you files on SD card were removed without your notice?
If you answer "Yes" to any of these questions, be glad that you've found the solution. iCare Data Recovery is capable of recovering your photos, videos and documents on SD card.

>>Quick Solution to Undelete SD Memory Card
Download iCare Data Recovery to undelete SD memory card so as to restore files from SD memory card for digital camera, mobile phone and other devices.
Why iCare Data Recovery - Real User's Feedback

More feedback from real users...
Three steps to recover deleted data from sd card
Step 1 - Download iCare Data Recovery, install it on your PC and connect your sd card to the PC.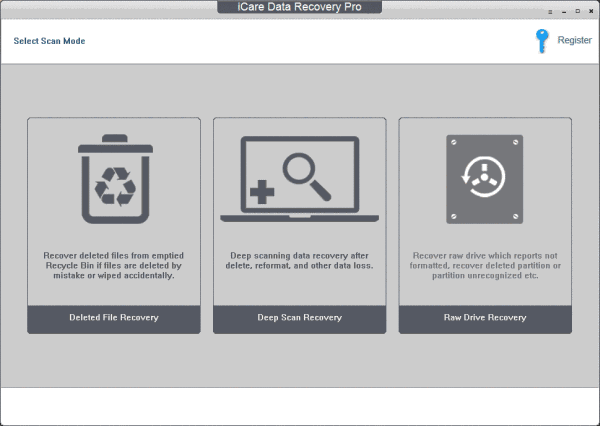 Step 2 - Select sd card as target to scan deleted files and wait for scanning to be finished.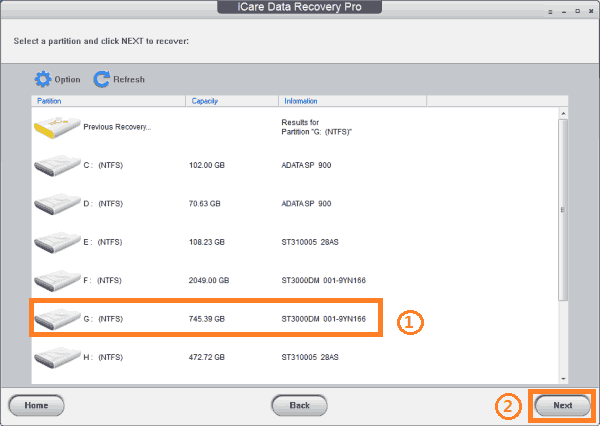 Setp 3 - Save found data to another media other than the one that you lost your data like the pc hard disk or an external usb flash drive.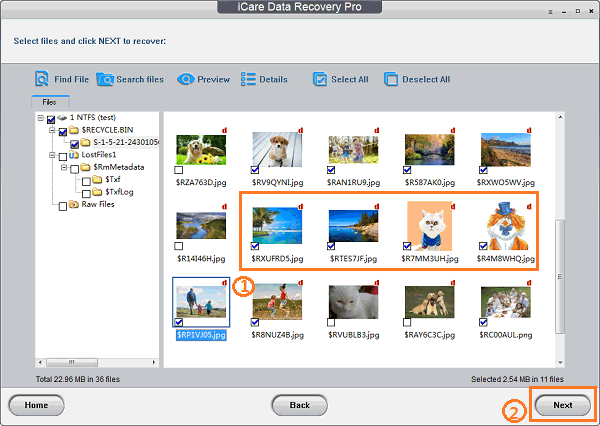 With iCare Data Recovery, you can undelete files from SD card in just a few clicks.
Note: please do not use the sd card right after the deletion of data or sd card has problem since any further operation to the sd card would make some of the lost data become corrupted!
What is SD card?
SD memory card and SD host device (cell phone or digital camera using SD card) are the generic terms for any memory card or device built to SD standards. An estimated 8000+ consumer electronics models manufactured by more than 400 brands worldwide rely on SD standards. SD cards give you the convenience to transfer files between digital device and computer, and allows you to carry files wherever you go. Unfortunately, data loss can happen to SD cards due to various reasons such as card damage, mistaken deletion or format, interruption on data transfer, etc. Therefore, you need some free SD card data recovery software to help you.
Features of iCare Data Recovery
1. Recover files lost for almost all reasons, as long as the card is not physically damaged. No matter they are lost due to mistaken deletion, format, or power surge, virus attack, etc.
2. Recover files on not only SD card, but all other storage media such as external hard disk, flash drive and hard disks.
3. Allow you to preview the found files before you do the recovery.
4. Slimmed-down interface, easy to understand and use.
5. Perform read-only data recovery, without altering or adding any data on the target partition.
You can use it to scan the disk for lost files since it does not require much geek knowledge to use it.
Tips on Undelete SD Card data recovery:
Many people think, by intuition, that deleted files are lost forever if there's no backup on any storage media or Recycle Bin. But this is not the case, for file names are only tokens. They point to the actual file data. When you delete a file, the name is removed and the data becomes obsolete. And the space they occupy is marked as free. New files will occupy the space, thus overwriting the abandoned files. Therefore, you should stop creating new files after data loss, and should perform data recovery as soon as possible.
Download the softwaer now, but It's to be specially noticed that you must not download and install data recovery software into the partition where data loss happened. Also, you are not permitted to save recovered files back to the target partition.

---
Related Articles