Recover Data after Format Adata USB Flash Drive
Adata USB flash drive is a well known brand of storage media, which is often used to store data and transfer data from one media to another. However in some situations, you may select your Adata USB flash drive mistakenly and format it leading to unexpected data loss. Or the message from Windows system saying that USB flash drive needs to be formatted before you can use it will make you feel difficult to make a decision. The experience of losing all valuable data from your USB flash drive is pretty frustrating. Then, how can you get rid of data loss problem due to mistakenly formatting or USB flash drive error?
USB Flash Memory Format Recovery
After formatting Adata USB flash stick due to mistake, or if USB thumb drive requires formatting when you connect it to your computer, you can employ third-party data recovery software to retrieve files on the drive. The data recovery software can work on Windows PC to restore files stored on your USB flash drive when it is formatted or shows unformatted error, RAW file system error, etc. It supports all types of files when got lost from USB flash stick.
How to Recover Data from Formatted USB Flash Stick

Step1. Insert the USB flash drive to your computer. Download, install and run the data recovery software and choose a proper recovery module.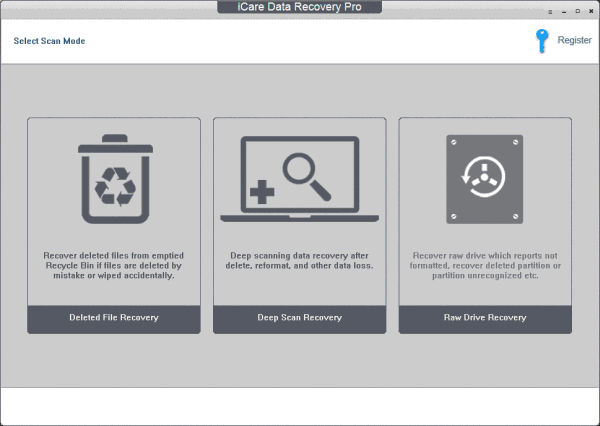 Step2. Select the USB flash drive and wait when the software is scanning.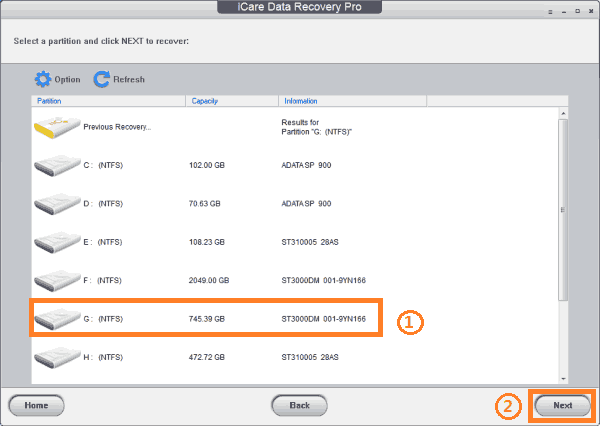 Step3. Preview the files after scanning. Then, you can choose the files you need and save them to another storage media.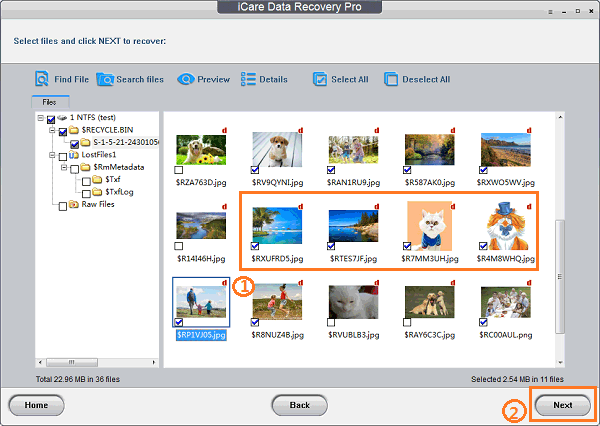 Recover Data after Formatting Adata USB Flash Stick
"After plugging my Adata USB thumb drive to my Windows 7 computer, it says that the disk drive needs to be formatted before I can use it. I have tried to reconnect the USB drive and also tried to connect it to another PC, but the problem still exists. Although I don't want to lose data stored on the USB drive, I have no choice but to format it. Now, Windows doesn't show disk drive not formatted error anymore, but there is nothing on the USB drive. Is it possible to recover deleted files from USB flash drive if I format it when I get not formatted error message?"
"I quick format USB ADATA 4GB flash drive accidentally when I just wanted to format the local disk E. Well, my Adata USB drive shows as an external device F on my computer. I cut files from E drive to the USB flash drive and then decided to format the E drive. Mistakenly, I selected the wrong partition and get the F drive (my USB flash drive) formatted. I don't have a backup. How can I unformat the USB flash drive and retrieve the lost files?"
Data Recovery from Formatted USB Pen Stick
Formatting is a process to erase the data on the USB flash drive space, but it doesn't erase the data completely. Therefore, you can rely on third-party data recovery software to restore the lost files after formatting USB flash drive. The data recovery software is available for data recovery whether you format the USB flash drive by accident or due to USB flash drive error. This software supports quick formatted USB flash drive data recovery and full formatted flash drive file recovery as long as you protect the USB flash drive from being overwritten by new added data. The reason why USB flash drive may get overwritten after adding new data is that the new data may occupy the USB space where stored the lost files.
The data recovery software also allows you to recover photos from formatted micro SD card and no matter you format it by mistake or due to memory card error.
Tips for Unformatted USB Flash Drive Data Recovery
Many people feel it difficult to make a choice when USB flash drive shows unformatted error and requires formatting. Here, it is strongly recommended you not to format the USB flash drive before retrieving all lost files. It doesn't matter that you cannot access the USB flash drive when it reports not formatted error or RAW file system, data recovery software can deep scan the unformatted and RAW drive in order to search for those inaccessible files on the USB flash drive. When files are restored successfully, you can format the USB flash drive to fix the unformatted error and convert its file system from RAW to NTFS or FAT32.

Recover data now!
---
Resource
iCare Data Recovery Pro : powerful all in one rescue software for Windows All OS
Related Articles
Other Articles
Related External Resource