Xiaomi Mobile Phone Data Recovery Software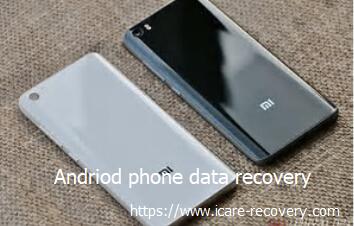 "Hi, I need Xiaomi mobile phone data recovery software which is able to work on my new Xiaomi mobile phone to recover mistakenly deleted files from memory card. Would you like to share any software to me if you know? I mistakenly click wrong option on my Xiaomi smartphone and delete some photos from the memory card for my phone. I want to ask what I should do to get back lost photos off memory card."
"Can I recover lost files from Xiaomi cell phone after formatting memory card by accident? I connected my Xiaomi phone to my computer in order to copy some data, but I accidentally click Format option on my computer and format the memory card without backup any data. I am wondering if there is any way to restore deleted files after formatting memory card for Xiaomi cell phone. Can you tell me what I should do?"
You mistakenly delete files from memory card in Xiaomi mobile phone? Everything gets lost immediately after formatting Xiaomi mobile phone memory card? Or important files get lost from Xiaomi smart phone due to some other reasons? You might run into different data loss situations on your Xiaomi mobile phone. However, it dose not matter why data got lost from Xiaomi phone memory card, but the most important point is that the data is not overwritten or the memory card is not physically damaged. Then, you can use data recovery software for Xiaomi phone data recovery.
Xiaomi Mobile Phone Data Recovery Software Download
Facing data loss trouble on Xiaomi mobile phone, you can use data recovery software to restore all lost files. iCare Data Recovery Pro is such a data recovery program, which is able to recover images, videos, music, documents, etc after deleting from memory card on Xiaomi mobile phone, format Xiaomi phone memory card by mistake or when Xiaomi smartphone reports memory card error. This data recovery software provides a read-only solution for Xiaomi mobile phone data recovery, so it will not cause any damage to your phone or memory card. You need to perform Xiaomi phone data recovery on Windows computer because this software only works on Windows OS. This data recovery software supports various types of memory card such as SD card, mini SD card, micro SD card, SDHC, SDXC, etc.
Steps to Recover Data off Xiaomi Phone Memory Card

Preparation: Free download and install iCare Data Recovery on a Windows computer. Connect the memory card to this computer and launch the data recovery software.
Step1. Select a proper scan mode after running the software.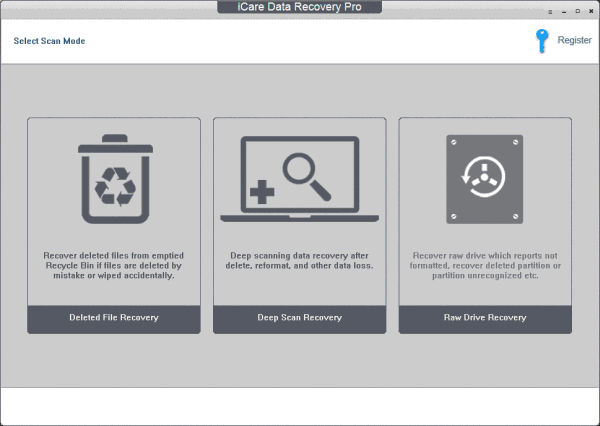 Step2. Choose the memory card and then wait the software to scan it. You should wait patiently before the scanning is completed in order to recover all lost data.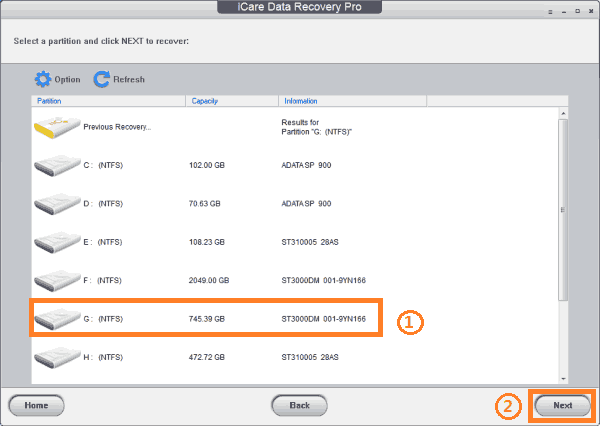 Step3. You can preview files after scanning and then save the lost files to another drive.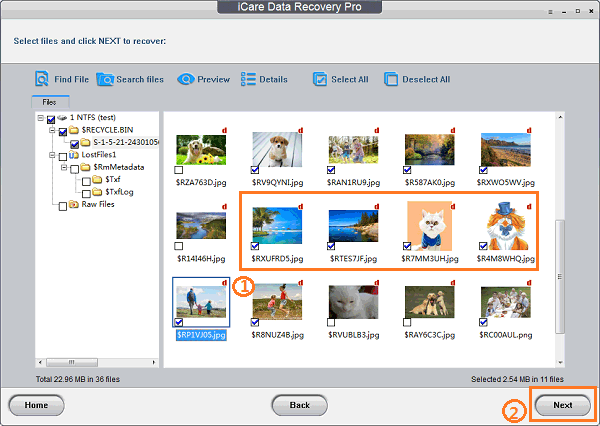 Recover Deleted Pictures off Memory Card for Xiaomi Phone
Are you able to recover deleted pictures off a memory card for Xiaomi phone? It is a common reason for data loss due to deleting. When you delete files from Xiaomi phone memory card, the data will not be erased permanently. Therefore, the chances are good to recover any type of deleted file from memory card for Xiaomi mobile phone. However, you should avoid overwriting the memory card before data recovery. This software allows you to restore deleted files after deleting them on your Xiaomi mobile phone or you mistakenly press Shift + Delete button after connectting the memory card to your computer.
Xiaomi Smartphone File Restore due to Other Reasons
Data stored on any storage media is easy to be lost. You may encounter data loss issue on Xiaomi smartphone memory card due to various reasons, which include:
For all those reasons that lead data to be lost from Xiaomi smartphone memory card, you can use iCare Data Recovery to perform file recovery. This software supports to recover data in various kinds of data loss problems. You just need to ensure not write new data to the memory card and protect the memory card from being physically damaged.
About Xiaomi
Xiaomi Inc. was founded in April 2010, which is specialized in designing, developing and selling smartphone and related electronics. Xiaomi Inc. is located in Beijing, China, which is the world's fourth largest smartphone maker. So Xiaomi smartphone is widely used all over the world. Xiaomi smartphone has its own features, which appeal to many users.
If you meet the same data loss problem on other brands of mobile phone, you can also run iCare Data Recovery with which you can perform Samsung data recovery, Huawei data recovery, Blackberry file recovery, HTC data recovery and more.

---
Related Articles