6 Fixes for WD External Hard Drive Not Showing Up Windows 10/7
Background
The error: Disk WD portable hard drive 1tb not recognized or showing up in Windows 10 computer.
Western digital external hard drive 1tb, 1tb, 4tb may not show up in PC due to different causes and here is a simple analysis and quick fix guide for each scenarios.
WD usb disk is not recognized in this pc, not visible under my computer


Solution

=>(Go and check whether it could be detected in disk management)
Western digital removable disk does not show up in disk management in Windows 10 or 7


Solutions

=>
1, go check it on another Windows system like Windows XP or Windows Vista;
2, go check it on another computer;
3, try the rest disk not recognized methods (at least 5 free ways are availables)
Here are the details of what could we do when the wd external disk is no longer working on computer.
Also read: Recovering files from wd external hard drive for free
#1 - Change another usb cable to see whether it was the error from the usb cable or connections
#2 - Try it on another computer, or another Windows computer system
This may help determine which one is damaged, the pc or the wd external disk. If the wd disk cannot be detected on over several above 3 machines, then it mostly could be told that the disk is damaged.
However, the next job is to determine the damage, physical or logical, since logical damages can be repaired by software (Windows built-in software or other party software) while physical damages can only be repaired by manual service.
#3 - Go to computer disk management to see whether it could be detected
In this case, here are three scenarios that you may judge what kind of situation your disk is suffering.
The wd disk cannot show up in disk management at all (fatal errors, you may try other ways eg update its driver)
The wd usb disk shows up here correctly (it has small logical errors that can be fixed by simply formatting or repairing)
The wd disk shows up here but it is blank or shows no media (logical errors, which could be fixed)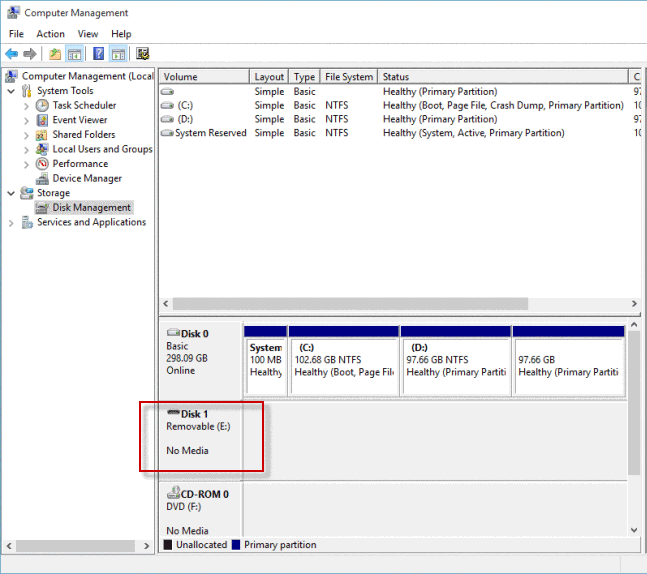 WD disk shows up in disk management as blank or no media
The rest methods are coming as fixes to logical damages on digital devices including your wd disk.
#4 - Repair wD usb disk using cmd chkdsk
Step 1: Open cmd by pressing Windows icon + R or type 'cmd' once the run window shows up
Step 2: Type 'chkdsk/f/r', or you may type 'chkdsk/f/r *' (* is the drive letter of your wd disk)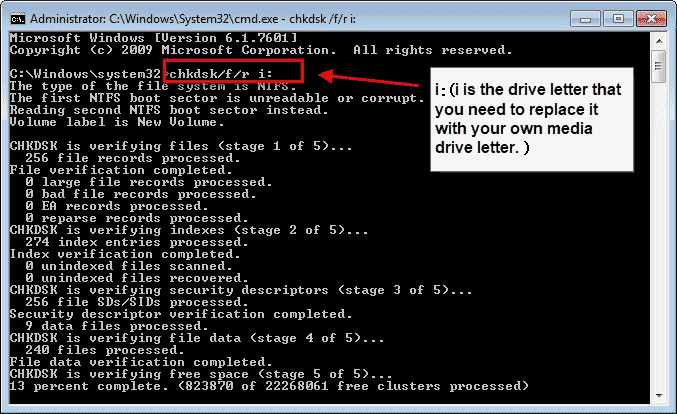 CHKDSK /f/r to repair disk
#5 - Fix Damaged WD Disk with Error Checking in Windows 10
Connect your removable disk to Windows computer such as Windows 10, and then open it under your computer with the following route.
'This PC' -> Right click usb drive/disk -> Property -> Tools -> Error Checking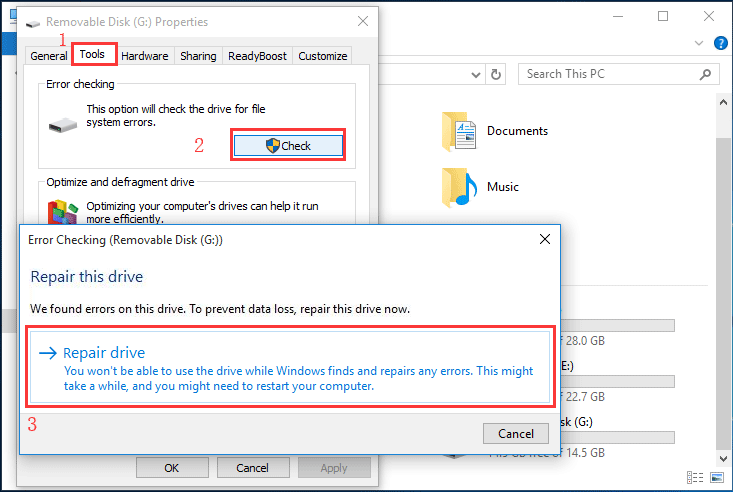 Repair wd hard disk in Windows 10
#6 - Update WD disk driver in Windows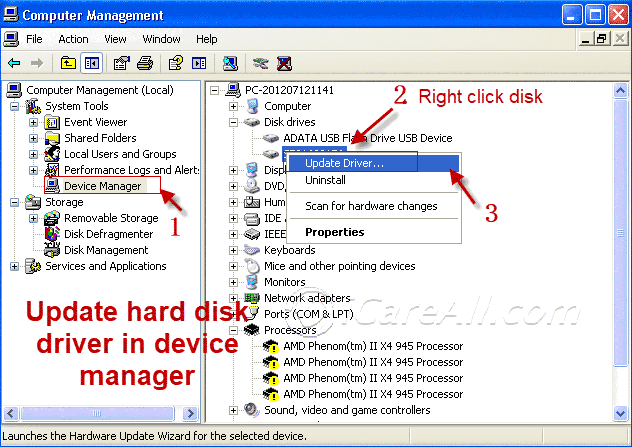 Also read: 7 fixes when usb disk not showing up
Video - how to fix disk not showing up
Mac? Also see: how to fix wd my passport not recognized on mac
Last updated on Sept 14, 2023
Related Articles