Sandisk Cruzer/Ultra No Media 0 Bytes Not Showing Fixing
Background
Here are some Sandisk users holding damaged Sandisk usb drives reporting no media or damaged flash drive reporting 0 bytes.
My 16GB Sandisk cruzer blade showing no media error in disk management and diskpart reported the 16g cruzer there is no media found when I inserted the cruzer blade to a Windows 10 desktop with 2 internal disk found in the computer but not the sandisk usb stick.
32GB Sandisk ultra no media detected after it was inserted into a computer and it also reported usb no media even connected to a mobile with an otg cable. It seemed that the ultra usb drive is dead or damaged. I looked for solutions for a while but haven't got any method working for this sandisk ultra pen drive which showed 0 bytes in disk space no matter the free disk space or used disk space all showing 0 bytes. It's not a brand new drive so it couldn't be 0 bytes since I have stored files inside for a long time.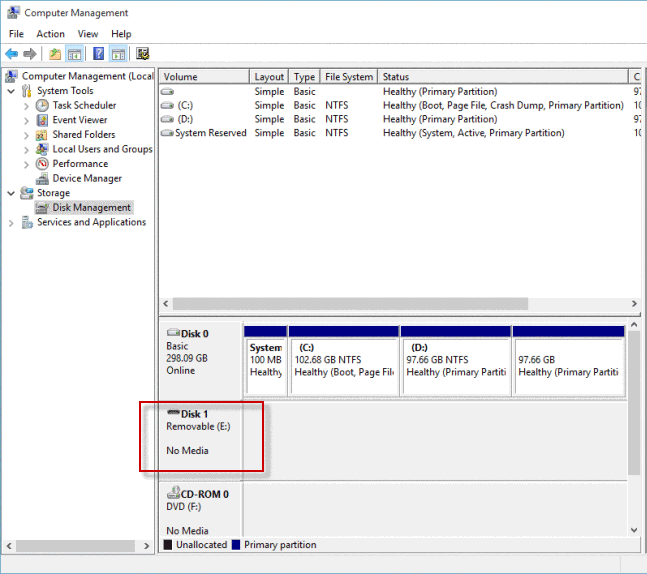 Sandisk pen drive shows no media in disk management
Quick link: how to fix usb flash drive no media error in 5 ways
Sandisk Flash Drive RAW Format 0 Bytes Fixings
What shall we do when Sandisk usb flash showed raw file system format or no media? Usually the file system format can be found if you right click the sandisk property when it showed in your computer, if it showed raw, something might have be wrong and the sandisk usb is damaged
0 bytes are showing the sandisk cruzer or sandisk ultra was damaged no matter of what size, 2GB to 34gb, 125gb flash drives all included...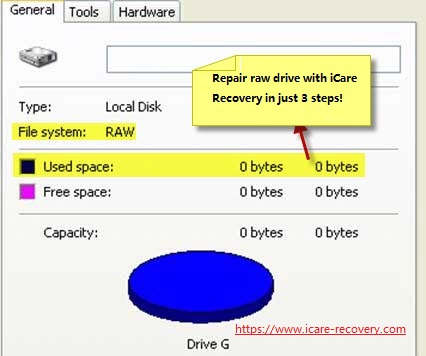 Sandisk pendrive file system RAW shows 0 bytes
Quick link: how to fix sandisk flash drive showing 0 bytes raw file system
Or Sandisk Cruzer showing 0 bytes in diskpart like this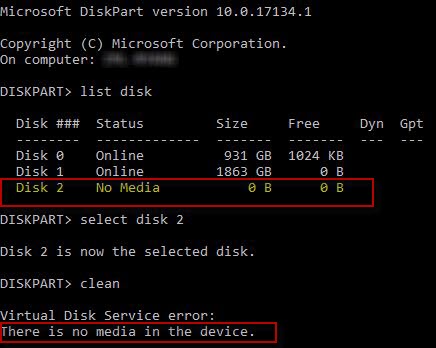 Diskpart sandisk 0 b no media
The Solutions - 5 Ways to Fix Sandisk No Media Error
Before any changes done to the sandisk drive: recover the data from sandisk usb no media
#1 - Repair damaged Sandisk pen drive using a repair tool - freeware

Download this freeware
This tool is called IM-Magic Partition Resizer Free which is able to repair damaged sandisk usb by check disk by the software, or format the damaged sandisk drive that shows no media.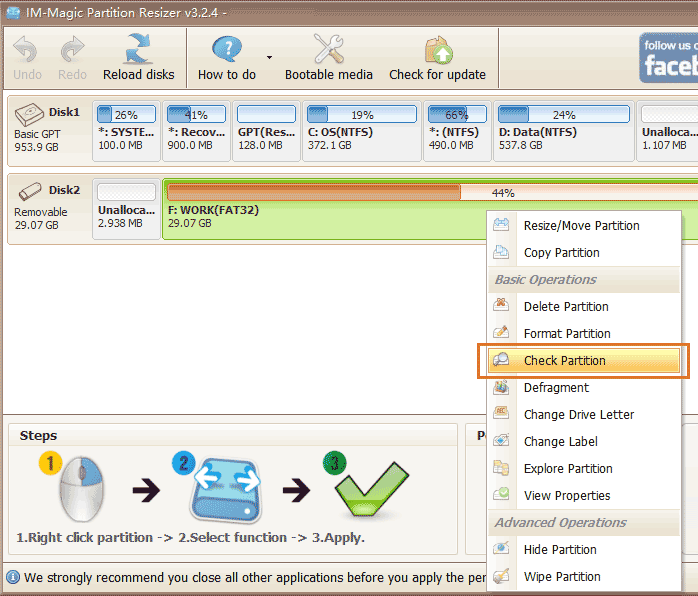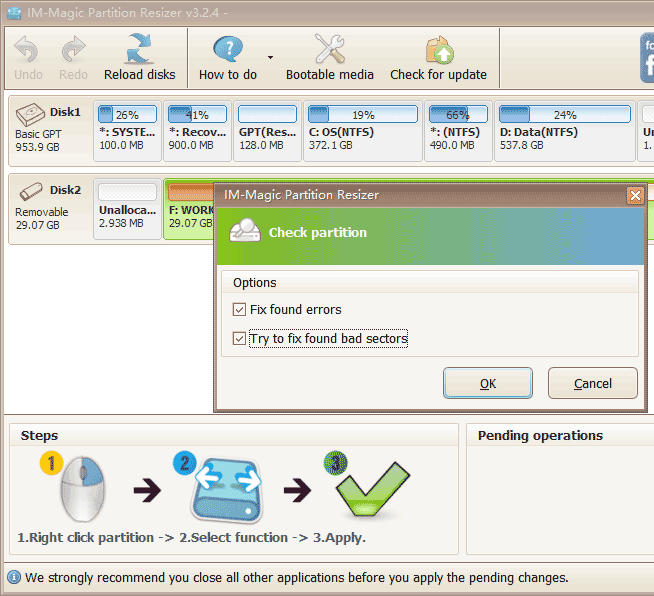 #2- 5 Free Ways to Repair Sandisk USB On This Page
Fix usb drive error by formatting usb drive with 8 free usb formatters download: best usb format tool download
Last updated on Nov 28, 2023
Related Articles