Recuva Photo Recovery on Android/iPhone/Windows/MAC
Background
How do i recover photos from Recuva? Recovering images on phone with Recuva or Recuva photo recovery software to recover photos on pc mac or phone solutions are offered on this page for different platforms.
Quick Navi
Part1 - Recuva photo recovery for Windows
How to use Recuva to recover photos on Windows computer? This following guide will share the steps that you may use it to recover images on a computer with Recuva.
Download Recuva Free on its website https://www.ccleaner.com/recuva
Install Recuva on your computer, if your photos were from the memory card, you may use a card reader to get it reconnected to pc (Note: If it's the images from mobile phone internal memory, Recuva is not able to see the phone as an external storage drive in computer, you may go to part2 on this page to find its solution)
Run Recuva, and select file types and drive/card for photo recovery scanning
Save images to another drive other than the one your photos were deleted
Also read: recuva sd card recovery
Note: Recuva recovered images may get corrupted or not opening due to the corruption of images or it failed to find the complete image file.
Also read: recuva recovered photos not opening
Recuva Failed? You may use the following free alternative that has raw drive recovery to find large images in complete size.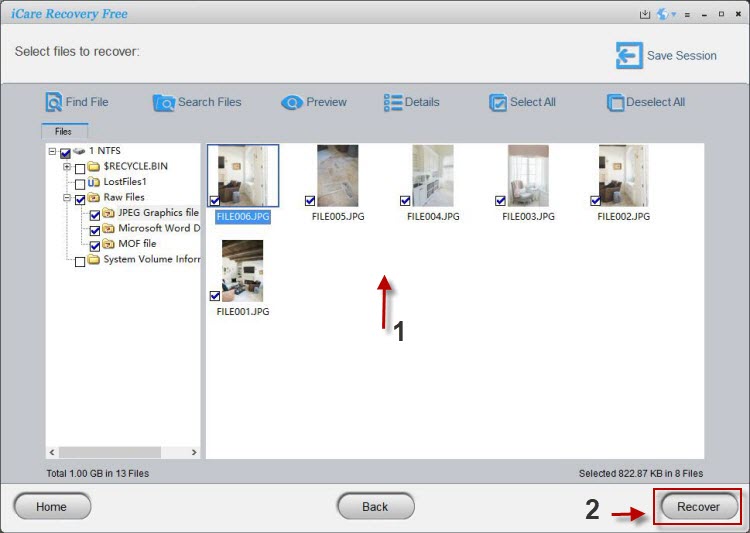 As recuva image recovery software, iCare Recovery Pro can do more than recuva photo recovery software since it has raw drive recovery that can search more files and large files that missed by Recuva.
>Part2 - can recuva recover photos from android
When users are looking for recuva photo recovery android, recuva photo recovery apk, they may want to use Recuva on their android phone to recover photos.
Truth: Recuva does not work with Android phone. Android phone cannot be detected by Recuva in computer nor it has a apk/app to install on android mobile.
Solution: Recovering images with the free android recovery app Restore Image which is free too.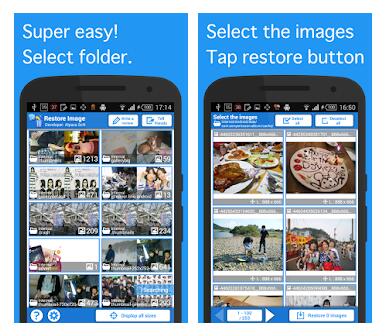 Restore Image for Android Phone Recovery
Also read: Android phone photo recovery app
Note: It's easier if it was the memory card that you saved the mobile data(images, videos etc.) that you may directly insert sd card with a card reader and get it recovered on Windows pcs.
>Part3 - Recuva iphone photo recovery
When you want to recover photos from iPhone with Recuva, you may find that Recuva does not work with iPhone or iOS so far since the developer company hasn't made the software available on app Apple Store yet. Recuva is not detecting iPhone on computer either.
Solution: You may find some other app on Apple Store. However we still recommend that you restore iphone photos on Windows pcs to avoid data overwriting. The following tools are both available on Windows pcs to recognize iphones and they are available on Apple Store too. Here are some for your consideration.
Stellar iPhone Data Recovery
EaseUs MobiSaver
Phone Rescue
>Part4 - Recuva Photo Recovery for MAC
You may use the following professional mac photo recovery utility to bring photos back on MAC.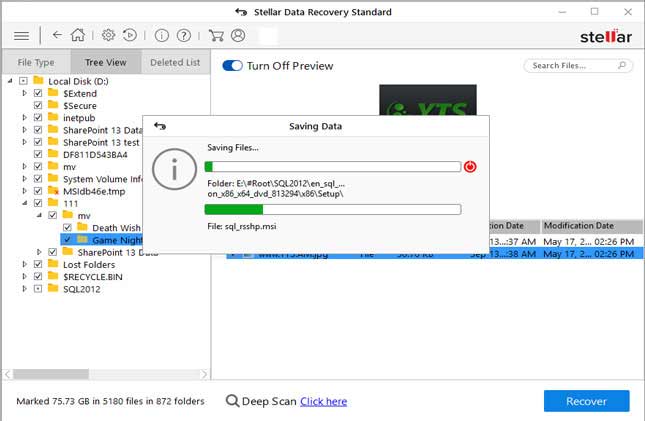 Why no Recuva for mac?
The tool Recuva is based on Windows pcs that users may use it on Windows computers from XP to lastest 10/11. If you want to recover photos on MAC, some other excellent utilities may help.
Also read: recuva for mac alternatives
Hot Articles