PSD Deleted Recovery
Quick Navi
Part1: Recovering psd file from temp? Restore unsaved psd images
If you are looking to recover a PSD (Photoshop Document) file from a temporary folder, you can try the following steps:
Open Photoshop: Launch Adobe Photoshop on your computer.

Check temporary file location: Photoshop often creates temporary files while you work on a PSD file. By default, these temporary files are stored in a specific location on your computer. To find the temporary file location, go to Photoshop's preferences. On Windows, click on "Edit" > "Preferences" > "File Handling." On Mac, click on "Photoshop" > "Preferences" > "File Handling." Look for the "Temporary Files" or "Recovery Data" section to find the temporary file location.

Locate the temporary file: Once you have identified the temporary file location, navigate to that folder using File Explorer (Windows) or Finder (Mac). Look for files with a ".tmp" extension or files that have similar names to your PSD file.

Rename and open the file: Locate the temporary file that you suspect may be the PSD file you want to recover. Make a copy of the file and change its extension from ".tmp" to ".psd" to ensure it can be recognized as a Photoshop file. Double-click on the renamed file to open it in Photoshop.

Recover and save: If the temporary file opens successfully, you can recover any necessary data or changes you made to the PSD file. Save the recovered file to a different location on your computer with a new name to avoid overwriting the original file.
Video: How to recover unsaved pdf files
Note that the availability and location of temporary files can vary depending on the Photoshop version, operating system, and settings. If you cannot find the PSD file in the temporary folder, there might not be a temporary file available for recovery. In such cases, you can try other methods of data recovery, such as using file recovery software or restoring from backups if you have them available.
PSD Deleted Recovery with Software on Windows 10
A data recovery program is able to recover PSD files when you did not make any backup. iCare Data Recovery is a data recovery tool, which supports to recover not only PSD files but also all other kinds of files. This data recovery software is a read-only data recovery program that is compatible with almost all Windows OS.
Steps to Recover PSD Files

Preparation: Free download and install iCare Data Recovery on Windows computer. Connect the storage media where PSD files got lost to this computer and launch the data recovery software. Finally, follow the steps below to recover deleted PSD files:
Step1. You should select a proper scan mode after running the software on your computer.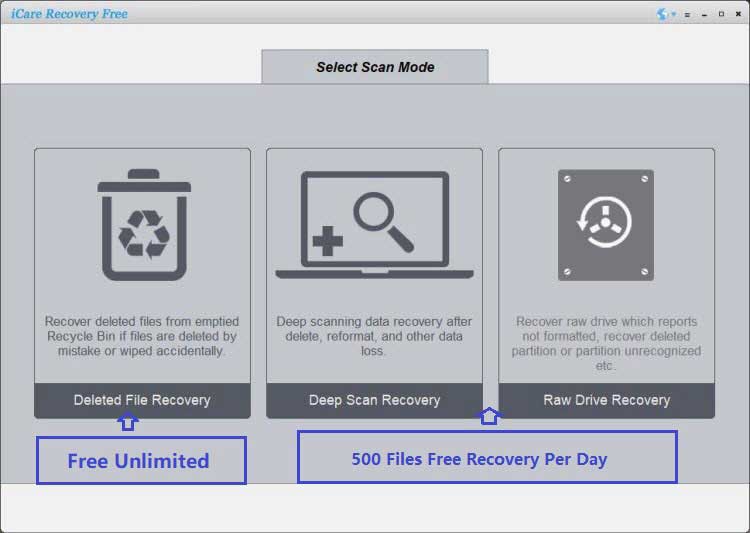 Step2. Choose the storage media where data got lost and then the software will scan it to search lost files. You only need to wait patiently before scanning is finished.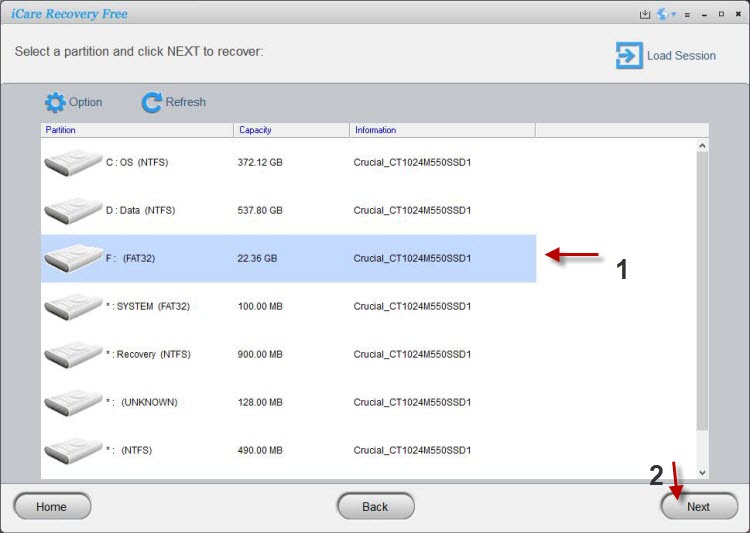 Step3. You are allowed to preview files after scanning. Then, you can select the lost PSD files and save them to another drive.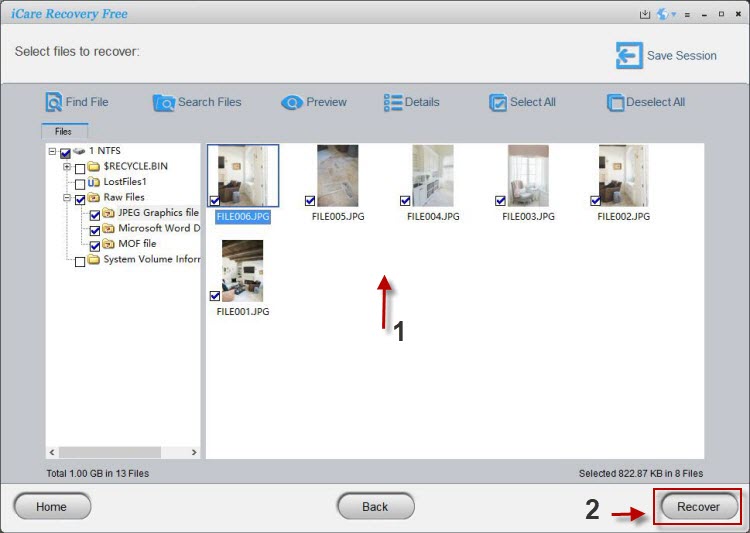 Recover Adobe Photoshop PSD files on MAC
To recover Adobe Photoshop PSD files on a Mac for free, you can try the following methods:
Remember, the sooner you attempt to recover a deleted PSD file, the higher the chances of successful recovery. It is also recommended to regularly back up your important files to prevent data loss in the future.
Key Points for PSD Image Recovery
1. If you delete PSD files from computer internal hard disk drive, you can check recycle bin to see if deleted files there. You had better make it clear whether you still need the PSD files before deleting data on recycle bin.
2. If you cannot find deleted PSD files on recycle bin, you need to use data recovery software. Before getting back the lost files, you should not write new data to the storage media where PSD data got lost.
3. If disk drive reports error message and disables you to view PSD files, you had better not fix the error before recovering lost data. For example, you had better not format the disk drive even when you receive message like disk drive is not formatted do you want to format it now. If you accidentally format a disk drive which reports not formatted error, you should stop writing new files to this drive. Improper operation might result in unexpected data loss and make it unrecoverable. You can fix the error after data recovery
4. Whether you lose data from computer internal hard disk or a removable disk, you should prevent unexpected physical damage to the disk drive. No data recovery software is available for data recovery from a storage media that is physically damaged.
About PSD File
PSD file refers to Photoshop documents, which is the default file format for Adobe Photoshop. A PSD file is usually supported by Adobe Photoshop. If you want to edit or view a PSD file on other program, you usually need to convert a PSD file to other format like JPG, BMP, etc. Usually, it might occupy a large amount of disk space when you need to save a PSD file which contains many layers.
Last updated on Nov 28, 2023
Related Articles