Pen Drive/Stick Cannot Open Access Denied
Last updated on 11/10/2020
How do you recover data when USB pen stick is unable to open or becomes not accessible and reports error message like access denied, I/O device error, incorrect function, the file or directory is corrupted and unreadable and the volume does not contain a recognized file system or more? You are able to get back data when pen drive is detected but not accessible or USB drive is visible but content is not showing.
Access Denied Pen Drive Not Open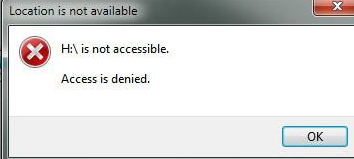 PC says: "H:\ is not accessible. Access is denied." (You may replace the H: with other drive letter if your pen stick shows as F:, J: or any drive on your computer). Access denied message shows on a pen drive results from many possible reasons, so the solutions are different based on different causes.
Video - how to fix pen stick access denied io device error

Further reading: Fix Access is denied error
I Cannot Access My Pen Stick How to Recover Data?
Pen drive is showing not accessible, you may use data recovery software for pen stick to get back inaccessible data. iCare Data Recovery Pro works for any pen drive for data recovery whether the pen stick is not accessible or readable. This software is able to search every possible lost file from your pen drive without causing any further damage, so you can free download this software and try it now!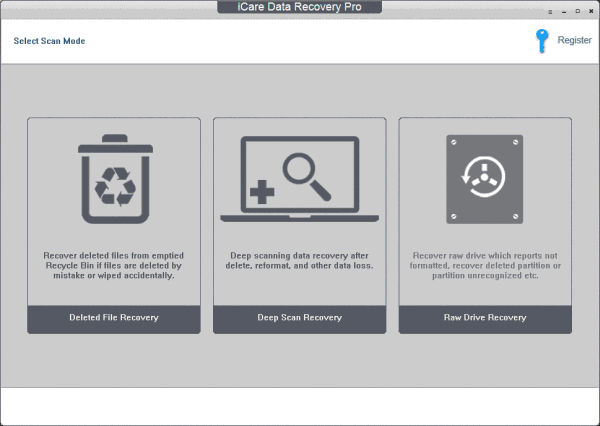 Also read: 8 free ways to repair damaged usb stick
Pen Drive Is Detected but Not Accessible
Pen drive detected but not opening? File gets inaccessible in pen stick showing when connected to PC? Most users encountered following two situations:
1. Pen drive is detected but not showing in computer
In this situation, usually you can see the pen drive in Disk Management and probably the pen drive also show as hardware at the taskbar of computer. However, when you open My Computer, the pen stick does not show up.
2. USB drive is visible but content is not
In this case, you can see the icon of USB drive when plugging to your PC. However, pen drive data is not accessible since the pen drive cannot be opened.
USB Flash Drive Is Not Accessible I/O Device Error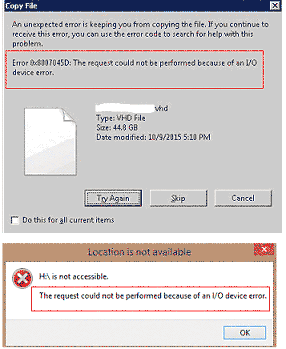 Another problem of an inaccessible USB thumb drive is I/O device error, in which situation you can see the icon of USB drive on PC but cannot read or write any file from it. For this problem, you can try following possible solutions:
1. Update the driver device for USB
2. Change drive letter of the USB drive
3. Run error-checking tool to scan errors for the flash drive
4. Format the USB drive

Recommend: This article shares detailed solution: I/O device error>>
Flash Drive Inaccessible File or Directory Is Corrupted and Unreadable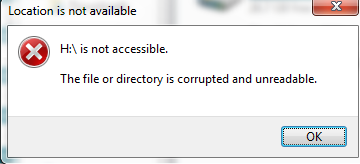 showing as image, you may get alert message saying "The file or directory is corrupted and unreadable" when a flash drive gets not accessible. This issue usually gets resolved with following methods:
1. Run CMD or error-checking for error fix
2. Reassign a different drive letter to the flash drive
3. Make sure the driver device does not need to be updated
4. Change the system permission
For more useful solutions, go to this page: File or directory is corrupted and readable>>
Pen Stick Not Opening the Volume Does not Contain Recognized File System

When pen stick is not opening and saying the volume does not contain a recognized file system, you will find that its file system usually changes to RAW. Therefore, you can try format the pen stick to fix the volume and make it accessible.

Recommend: The volume does not contain recognized file system>>
---
Hot Articles
Related Articles