Cannot Access Data on SanDisk 4GB Compact Flash CF Card
"I took some pictures with my digital camera with a 4GB compact flash SanDisk memory card inserted. When I got home, I connected the card to my computer through a card read and want to transfer those pictures to the hard disk. However, when I connected the card, it cannot show up in My Computer. But I can see the compact flash card under Disk Management. However, I cannot access the card, because system says access to the card is denied. Then, I reinserted the card to my digital camera, but it still cannot be accessed. The card shows as storage media on my digital camera, but if I try to access it, camera will say no card inserted. Can you tell me how to get back the files when SanDisk 4GB compact flash card is not accessible?"
This page will share solution for inaccessible SanDisk CF card recovery.
Solution - Data Recovery Software Download for Inaccessible CF Card Recovery
When cannot access your compact flash card, you need to rely on other method to extract files off the card. The read-only data recovery software - iCare Data Recovery Pro enables you to scan the card and search for lost files, and then allows you to copy all found files off the inaccessible card. iCare Data Recovery Pro can work on all memory cards including SanDisk CF 4GB compact flash card. Without accessing the card, but you can rely on the data recovery software to get back any type of lost file such as images, music and videos, etc. In order to recovering as much data as possible, you had better stop using the card when it becomes inaccessible.
Steps to Recover Files from SanDisk 4GB CF Card
Free download SanDisk CF card recovery software now for your SanDisk 4GB compact flash card recovery:

Step1. You need to connect the SanDisk CF 4GB memory card to your computer. Then, you need to download and install the data recovery software on the computer. Finally, you can run the software and select a recovery module.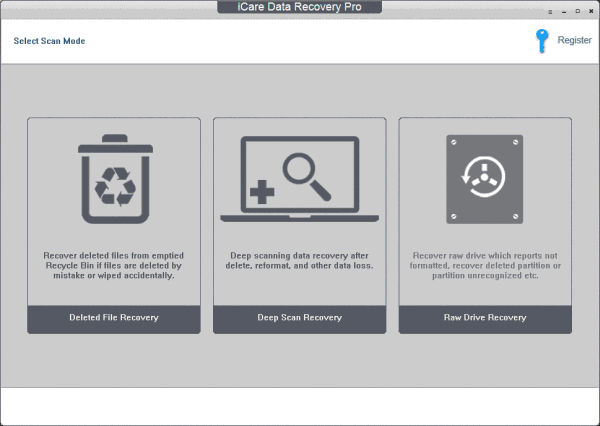 Step2. Choose the inaccessible compact flash card to let the software perform a scan. Then, you should wait before the scanning is completed.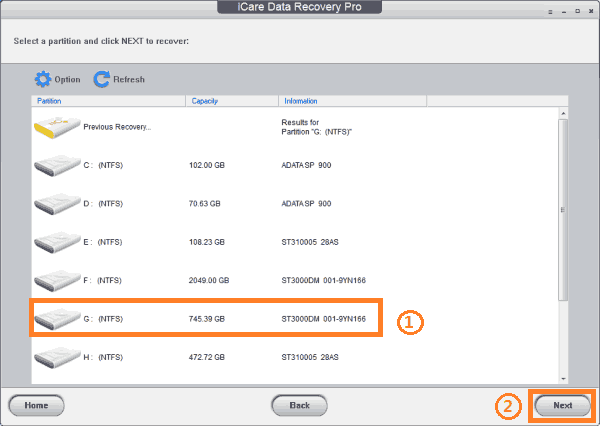 Step3. You can preview the found files after scanning. Then, you can select the files you need and save them.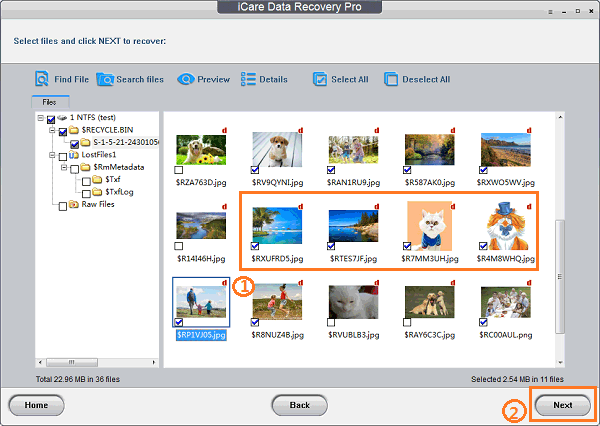 Why SanDisk CF Card Becomes Inaccessible
A CF card is a flash memory card which can be used in different devices to store digital information. It makes data storage quite convenient by using a CF card, but it also makes users frustrated when the card cannot be accessed due to any reason. Usually, a CF card might become inaccessible due to improper usage and virus infection and more. When virus or power failure happened to your memory card, it would warns drive not formatted, do you want to format it now, plus a raw file system property on the cf card. Although the reasons why a compact flash CF card is not accessible are various, the solution to get back lost files from the card is quite the same. As long as the CF card is not physically damaged, you only need a data recovery software to get back files from the inaccessible card.
Cannot Read Data from SanDisk CF 4GB Card
Probably, your SanDisk 4GB compact flash memory card can still be recognized by digital camera or computer, but you cannot read any file inside the card. The good thing is that your CF card can still show on your camera or computer, but you just cannot open the card. Instead, you may receive some error messages like " memory card is not formatted do you want to format it now", "access to memory card is denied", "cannot access memory card", etc. There is no doubt that you want to get back those inaccessible files as soon as possible, so you may make every effort to fix the error. However, any operation does no help to recover the lost files. On the contrary, you may lose the best chance for data recovery due to improper operation. Therefore, it is recommended to stop using the card before getting back all lost files you need. If you have formatted CF card by mistake when getting the error message, you still have chance to unformat CF card as long as you do not write new data to the card.
SanDisk 4GB Compact Flash Card Cannot Show
It sounds quite bad when the CF card cannot show, but you still have chance to restore lost files even if the card cannot be recognized by camera or computer. In this situation, what you should make clear is whether the card is physically damaged or logical damaged. If the CF card is physically damaged, you have to give up the card with all data inside because no data can be restored from a physically damaged memory card. If the card is logically damaged, you have a good chance to restore lost file by relying on the data recovery software. Usually, a memory card can be logically damaged due to virus attack, bad sectors, etc.
In addition to what mentioned above, you may meet data loss problem on CF card due to many other reasons. Memory card in RAW format is a possible reason for CF card data loss. If your memory card turns to RAW file system and becomes unreadable, you can use iCare Data Recovery software to rescue files too.
==>> Related Article: RAW to FAT32 without formatting>>
Tips to Avoid Data Loss from CF Card
1. You can use your compact flash card properly to protect your card from being corrupted
2. You had better not buy a cheap CF card which may has bad quality
3. Do not save all important data to a CF card
4. Backup important data to another storage media

Recover data now!
---
Resource
iCare Data Recovery Pro : powerful all in one rescue software for Windows All OS
Related Articles
Other Articles
Related External Resource