How to Recover Data from Corrupted Samsung External Hard Drive
You are not alone to look for a solution how to recover data from corrupted Samsung external hard drive because Samsung external is widely used by users, so you may see various similar questions about the problem:
"My Samsung external hard drive 500 GB is corrupted due to virus infection. Although I have run antivirus software to check and remove virus, the Samsung portable hard drive is not readable when I connected it to my computer. How can I get back files from the Samsung external?"
"Is there external hard drive data recovery software for corrupted Samsung portable HDD data recovery?"
Free Download Data Recovery Tool for Samsung Hard Disk That Stops Working
Download free samsung hard disk partition recovery software when
Formatted samsung hard disk or samsung external hard drive by mistake or other format problems
Samsung hard drive unknown file system raw format error
Deletion - accidentally deleted files from samsung portable hdd or samsung hard drive on computer...
iCare Data Recovery Free is a read-only data recovery tool that is able to recover deleted files from Samsung hdd or external hard drive that is not detected. Although you might be unable to access your Samsung external  HDD when it stops working, iCare Data Recovery provides a safe way to deep scan the Samsung external and extract files off the corrupted external HDD.

Recover Deleted Files from Samsung Removable Hard Drive
Preparation: Download and install iCare Data Recovery on computer. Connect Samsung removable hard drive to the computer and run the software.
Step1. Select scan mode after running the software.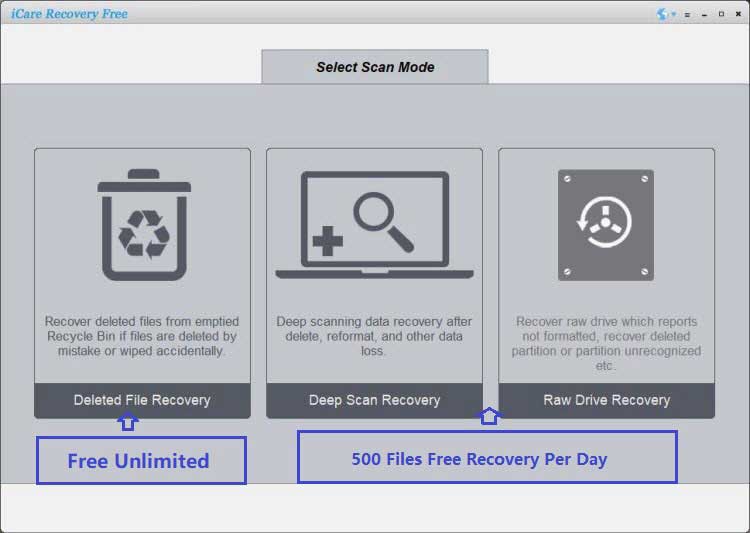 Step2. Choose the Samsung removable hard drive to scan.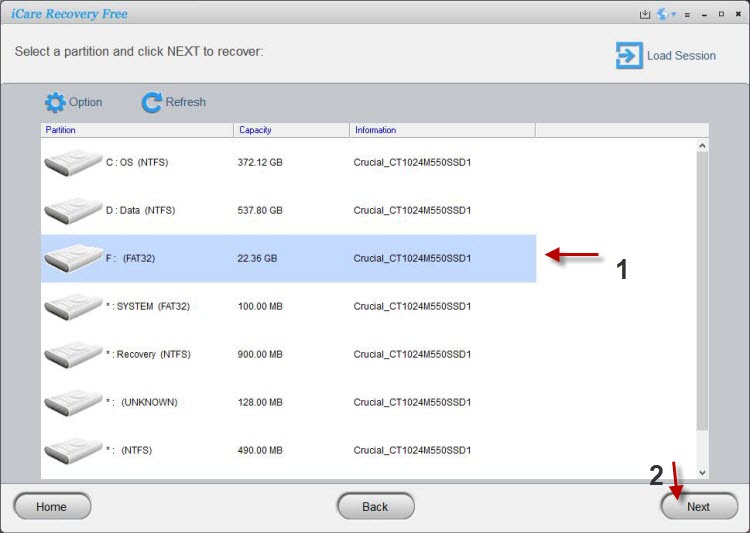 Step3. Preview and save the files you need.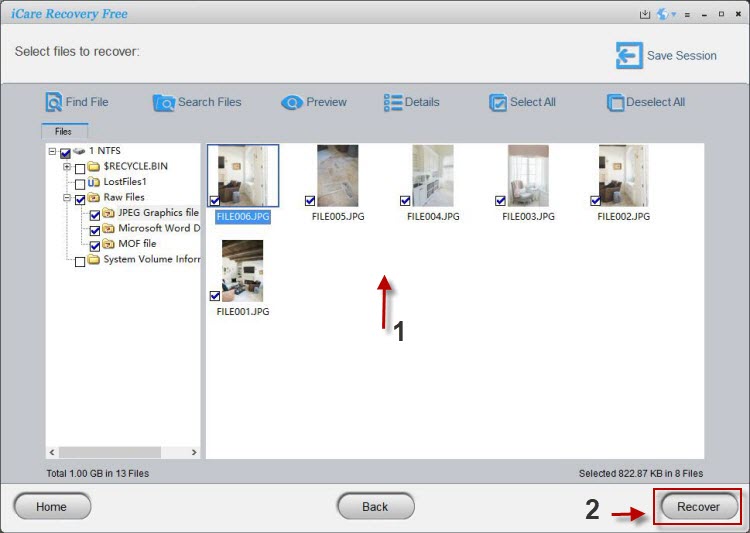 Free Solutions for Fixing Corrupted Samsung Portable HDD
When your Samsung portable hard drive is corrupted and becomes not accessible, you can try the following methods to fix the error once all important data is recovered successfully:
1. Format the external hard drive
You perform a quick format or complete format on the Samsung portable hard drive to repair the problem.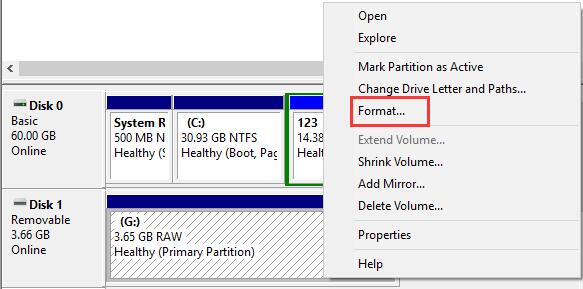 Format Samsung hd with disk management
Also read: 8 free tools to format hard drive
2. Repair bad sector on the Samsung external HDD
If Windows failed to format the external, you can try to run Windows built-in Error-checking tool to check and repair bad sectors on the Samsung portable HDD.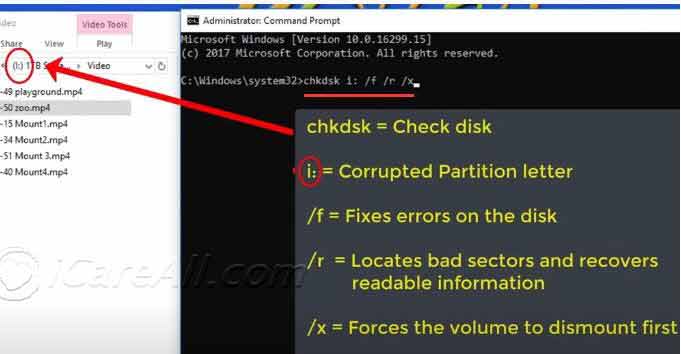 Chkdsk /f /r /x to repair disk
Video - how to repair damaged disk using chkdsk
Also read: 6 free tools to repair damaged hard drive
3. Run anti-virus software
You can also run anti-virus software to check if the Samsung external hard drive is infected with virus.
More possible fixes that you may want to know
The Bottom Line
How to recover data from corrupted Samsung USB hard drive is no longer a problem by using iCare Data Recovery. However, you should remember that it is not possible to restore files if your Samsung USB HDD is physically damaged or data is overwritten. Therefore, it is very important to put your Samsung USB HDD in safe place before you get a good solution for data recovery and avoid writing new data to the Samsung external hard drive.
Free download the software now! It can not only recover data from Samsung external hard drive, but also recover files from Western Digital, Seagate, Hitachi, Transcend, Kingston and more.
Last updated on Sept 14, 2023
Related Articles