Recover RAW Drive - what is raw drive, recover files from RAW file system
Are you troubled with raw filesystem on your usb flash drive, external disk, sd memory card, xd card, micro sd card? Sometimes people call it raw drive, raw file system and the property of the drive often shows 0 bytes while there were important files, photos stored there and you did not delete them nor formatted the drive and the files are not accessible.
Here a picture that may present the error you encounter when seeing RAW. When checking the property of the drive by right clicking and go to property, you may see the drive has the following RAW. And the device would report not format error.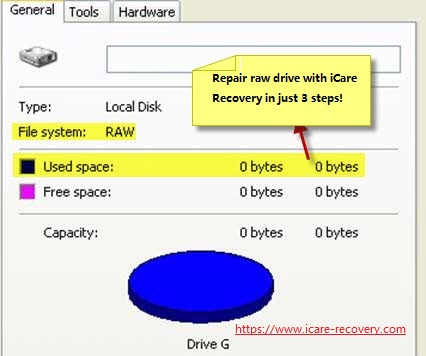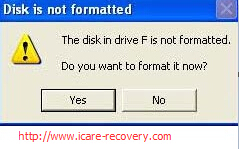 >>Quick Solution for RAW Drive Recovery
Download iCare Data Recovery to resuce files from any kind of data from any device that has RAW file system like RAW external hard drive, RAW pen drive, RAW memory card, RAW USB flash drive, etc.
Three Steps to Recover files from RAW file system

Step One: Download iCare Data Recovery, Connect your raw disk drive or card to PC and Start iCare Data Recovery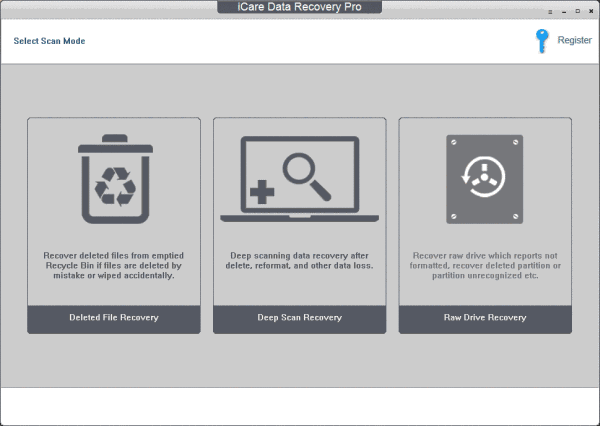 Step Two: Wait while iCare Data Recovery is scanning your media, and it could take a few hours to finish.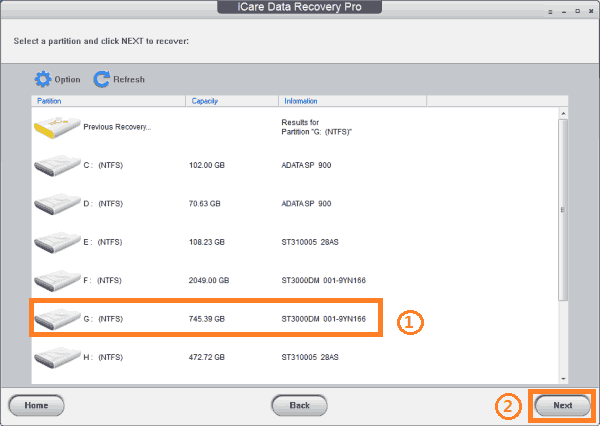 Step Three: Save found files from the raw drive or raw memory card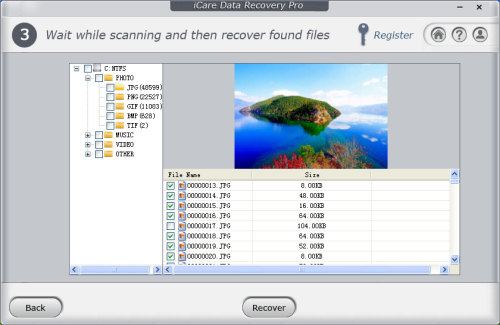 Free download iCare Data Recovery to recover your files from raw usb/memory card/external disk etc. now!

chkdsk is not available for raw drives errors
When your disk drive runs into problems, it may warn you some of the error information. The symbols that are related this problem are the followings
chkdsk is not available for raw drives no matter in windows xp, vista, windows 7 or 8
the disk in drive F is not formatted, do you want to format it now
The type of the file system is RAW
YOU NEED TO FORMAT DRIVE BEFORE USE
windows 7 is erroreously reporting unreadable, empty or raw drive
chkdsk thinks fat32 is raw
cannot run chkdsk.exe
iCare Data Recovery is able to help you retrieve files from RAW drive when its file system is raw instead of ntfs or fat32. It is easy to use without much technical knowledge.
RAW drive or RAW file system is not really a type of system but represents a problem of the drive where you stored data. We know often used file system like NTFS, FAT(FAT16, FAT32), or EXT2,3(under Linux OS). So what is RAW file system on earth? Just another system error that makes your partition RAW and you may no longer access files there without some recovery tool.
Format request appeared on your external drive/card? No matter you denied the format request or already have formatted the disk? Don't worry, iCare Data Recovery is able to help you restore files even when you have already reformatted the drive or memory card. But the key point is never use the media again once it has the raw problem. This is what all data recovery expert would advice you to perform - keep the drive or memory card away from any further operation but a read-only data recovery program like iCare Data Recovery!
Download the software now and install it on a Windows PC to recover files from any RAW device like external HDD, memory card, pen drive, hard disk drive, USB flash drive and more.
iCare Data Recovery Features:

Recover files from raw drive, raw partition, or drive space shows 0 bytes.
Quick or complete format recovery on FAT16, FAT32, and NTFS partitions.
Recover partition files deleted by accident.
Partition failure when copying or ghosting to the wrong drive.
System crashes and not able to open the partition or files are gone.
Data recovery from quick or full formatted usb drive, camera sd card, flash card, memory card, removable drives etc.
Recover files & folders formatted.
Recover files & folders formatted through disk manager tools, such as Partition Magic.
Compressed files recovery, encrypted file recovery supported.
Preview your lost files before register the full version.
Works for all Windows platforms.