Unable to Format SanDisk Ultra Memory Card
Did you encounter the problem that Windows was unable to format SanDisk Ultra memory card when you attempted to format it from RAW to FAT32 so as to make it available for data storage? Do you feel regretful that you didn't make backup when the memory card still work normally? It is useless no matter how regretful you are! Your SanDisk Ultra memory card will not go back to work normally by itself and all data stored on this memory card will always be inaccessible. You are not the first or only person who meets such a problem. As a matter of fact, many persons have encountered the similar problem:
"I meet a problem that my SanDisk Ultra memory card changes to RAW file system in my smartphone. It says my memory card needs to be formatted, but my phone fails to format the memory card because it says memory card is corrupted. How can I fix the memory card to get back my lost data?"
"I am wondering if there is a way to fix memory card RAW format error when PC cannot format it. Well, I have a SanDisk Ultra memory card for my camera, but I cannot open it because it changes to RAW file system and cannot format. Can anyone share some useful solutions or tips to recover formatted memory card photos?"
"I want to convert my SanDisk Ultra memory card from RAW to FAT32, but Windows sasys memory card is unable to be formatted. Is there any way to convert RAW to FAT32 without formatting?"
Data Recovery When Unable to Format SanDisk Ultra Memory Card
iCare Data Recovery Pro is a data recovery program which provides read-only solution for data recovery when your SanDisk Ultra memory card says RAW file system and cannot be formatted in camera, mobile phone or PC. This data recovery software has the function of deep scanning RAW memory card so as to get back all inaccessible data. Since iCare Data Recovery is a read-only data recovery tool for photo recovery, video recovery, audio file recovery, etc, it will not cause any influence on your memory card or previous data. Now, you can follow the steps below to recover data from SanDisk Ultra memory card:

Step1. Download and install iCare Data Recovery on PC. Launch the software and choose a proper scan mode.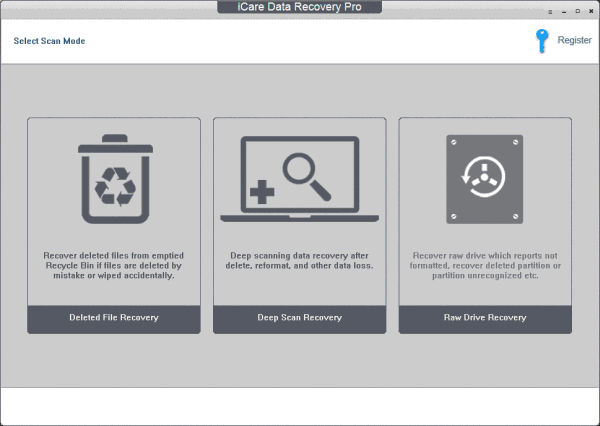 Step2. Select the RAW SanDisk Ultra memory card as aim disk and then let the software to scan it.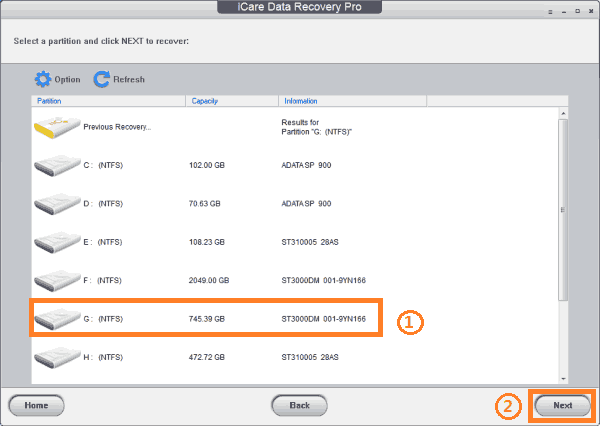 Step3. You can preview found files after scanning and then save the lost data to a different place.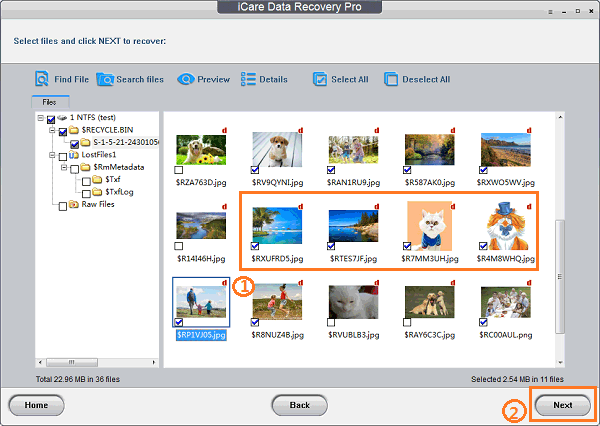 SanDisk Ultra Memory Card Cannot Be Formatted
If you have tried all your best, but PC is still unable to format SanDisk Ultra memory card, you can check if the memory card contains bad sectors or you can rely on professional format tool to format it. As format recovery software, iCare Data Recovery helps data recovery from memory card whether it can be formatted normally or not.

---
Related Articles