How Do I format a Sandisk SD/USB? - Free Sandisk Format Tools
Table of Content
Part 1 - 3 Best Sandisk format tools on Windows computer
Please backup everything on your Sandisk before the formatting. If you are looking for Sandisk repair tools to repair corrupted Sandisk disk/usb/sd, you may visit this page: free Sandisk repair tools
There are many format tools that can work for Sandisk storage devices such as HDD/SSD/SD/USB. All of them are free of charge. You may download them on your computer to get your Sandisk formatted without problem.
#1 - Rufus
Download link: https://github.com/pbatard/rufus/releases/download/v3.11/rufus-3.11.exe
Video - how to use Rufus for a disk/sd formatting
#2 - IM-Magic Partition Resizer Free
A storage format tool that can not only format Sandisk but also repair bad blocks on Sandisk with its function 'Check Partition' which would be the key to kill bad sectors on Sandisk.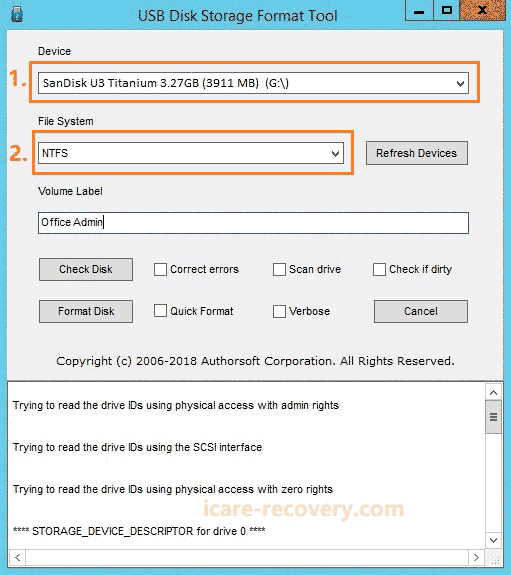 Download link: Download (Partition Resizer Freeware)
#3 - USB Disk Storage Format Tool
This tool provides options to select the device to format, the file system that you want your Sandisk to be, the label that you may give to your media together with other useful options to check your Sandisk disk/usb/sd and opton to format it.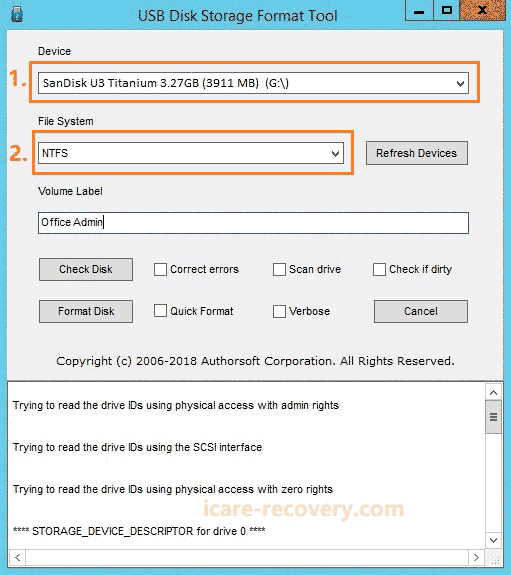 Download url: http://www.authorsoft.com/USBFormatToolSetup.exe
Video - how to use USB Disk Storage Format Tool
Here are more free format tools: 8 disk format tools for sd/usb/hdd
Part 2 - Free Sandisk Format Tool on MAC
The first option for formatting Sandisk sd/usb/ssd on MAC is the system built-in tool named Disk Utilities. It can be formatted with Erase button in side of the program.
If you want to format your Sandisk usb/sd to be FAT32 on MAC, you may select the file system FAT option which would lead to a FAT32 formatting on Disk Utilities.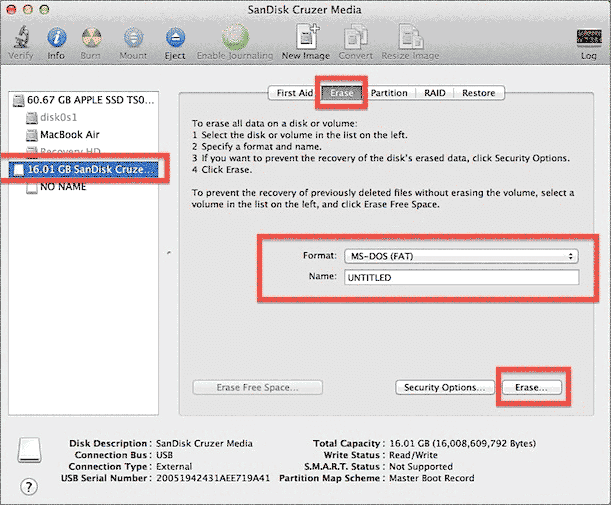 Here is a video that may guide you for formatting Sandisk on MAC
More mac format tools? Visit this page: format tools on mac
Sandisk format tool write protected

When a format tool reported that the Sandisk usb/sd is write protected and cannot be formatted, you may remove the write protection by the following ways.
#1 Remove write protection using attribute clear in CMD, the following photo would show you the steps to get it removed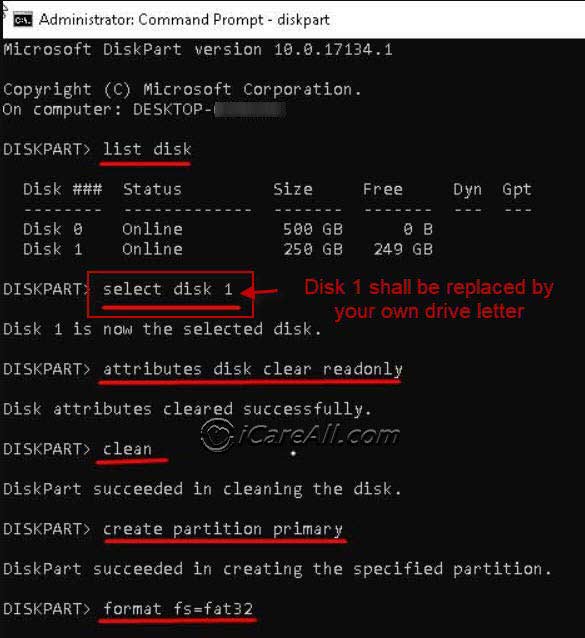 Video - how to remove write protection for USB/SD/HDD
#2 - Unlock write protection button on Sandisk usb/sd
For more write protection removal, be free to visit: how to remove write protection
Sandisk format tool apk for android
If you want to format Sandisk on Android phone without computer with some format tool apk/app, here is a nice choice: Format Sandisk sd/usb under Storage tab -> Format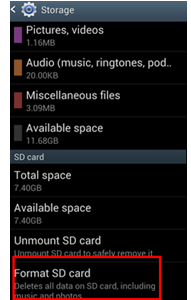 If your Sandisk usb/sd cannot be formatted on mobile phones, you may read this following links.
Hot Articles