Android USB Disk Format Tool Download Android APP/APK Solution
Not only users are inquiring 'Android usb format tool', 'how to use ntfs format usb otg on android' but also 'HP USB Disk Format Tool for Android' when some users may know HP USB Disk Storage Format Tool or USB Disk Storage Format Tool is a well-known program for usb formatting or disk formatting and they may wonder whether such program could be used on mobile phone to get their Android phone stuff removed/formatted.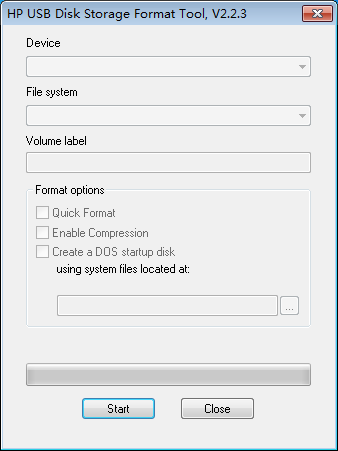 Well, as we know the format utilities available on the market are made for Windows 11/10/8/7 etc., how about using such format tool on your mobile phone, like the Android system??? Is there such format tool that could let you format your Android?
Here are some cases that you may fit yourself in one of the following situations.
Format Android Internal Memory
If you ever want to erase Android phone data by formatting, you may need to know that reformatting android internal memory is not erasing the memory permanently.
Note: we would recommend you format/erase/repair your memory card on a computer no matter Windows computer or MAC instead of getting the job done on a mobile phone since it's with narrow selections on the market and there are much more better ways to get the job done on a computer.
1, You may try the set phone back to factory resetting to erase current files on your mobile - temp deleting and data could be restored by data recovery tools.
2, Permanently erasing, no chance of recovery - You may use third party program that could erase data from Android phone internal memory without chance of recovery, for example,
Freeware - iShredder Standard edition is free to wipe android and free up android space that you may get it downloaded at https://play.google.com/store/apps/details?id=com.projectstar.ishredder.android.standard&hl=en_US
Paid program - 'BitRaser' (Mobile Eraser and Diagnostics), which is made by Stellar Information Technology, is priced at $10 for 1 device that you may use this tool to erase confidential information on your Android mobile if you don't want to leak the privacy.
We would recommend the later one if you need a paid program for the phone erasing.
Format Memory Card (SD/MicroSD) on Android Mobile
Recommend: how to format sd card with 4 free tools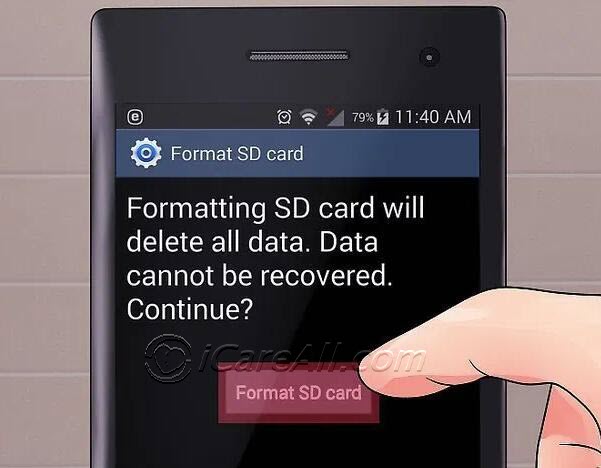 Format usb on Android with OTG
You may buy an OTG cable and use it to connect your usb to your phone and then make the changes as you need.
If you want to format usb on android mobile, then you may follow the coming steps below.
Formatting a Memory Card or Flash Drive using an Android Device
Access the settings menu of your device.
Access the Storage menu.
Select  Format SD/USB OTG Storage.
Select Format.
Select Delete All.
HP USB Disk Format Tool Android APP/APK Download Solution
Users who wonder the availability of HP USB Disk Format Tool Android APP download may be familiar with HP USB Format Tool which is a Windows program for formatting device or creating dos bootable usb.
However the truth is there is no such version on Android or Goolge play.
Option -> You may use the following ways to format device on android phone
Last updated on May 19, 2022