Toshiba SD Card RAW Format Error
"I ran into an issue that my Toshiba SD card says RAW format error when I was moving data from the SD card to my computer. Then, the Toshiba SD card shows 0 byte space which should have been 4GB.I have thousands of pictures on this Toshiba SD card, but I have transferred less than 100 pictures to my computer. Now, what can I do to move all inaccessible photos from the RAW format Toshiba SD card to my computer?"
Video - how to fix raw memory card not formatted error
Also read: how to fix raw memory card not formatting
Fix #1 - Recover Data from Toshiba SD Card That Says RAW Format Error
You need to rely on data recovery software to deep scan a RAW toshiba sd card. iCare Data Recovery Free is a read-only data recovery program, with which you are able to perform file recovery from raw Toshiba SD card or other storage media when it turns to RAW file system and is not accessible.
You can get back all lost files by following simple 3 steps as below:

Step1. Download and install iCare Data Recovery on your computer. Run the software and choose a proper scan mode.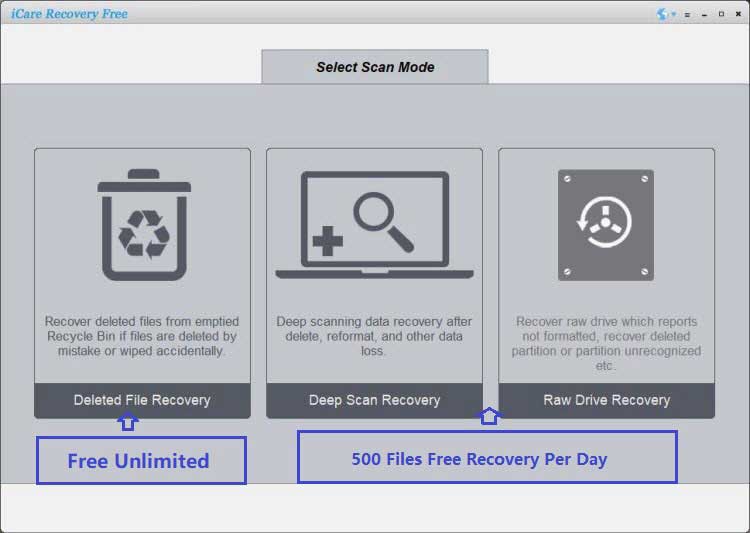 Step2. Select the RAW Toshiba SD card and wait patiently before scanning is completed.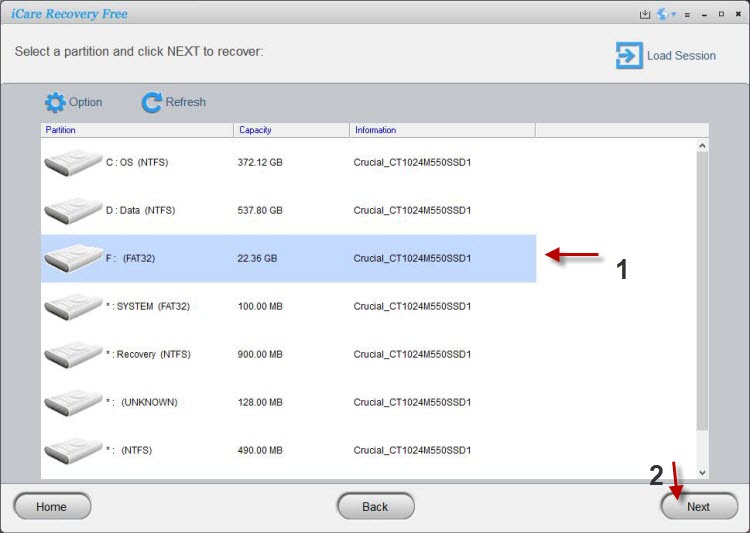 Step3. After scanning, you can preview lost files and then select all files you need to recover and save them to another drive.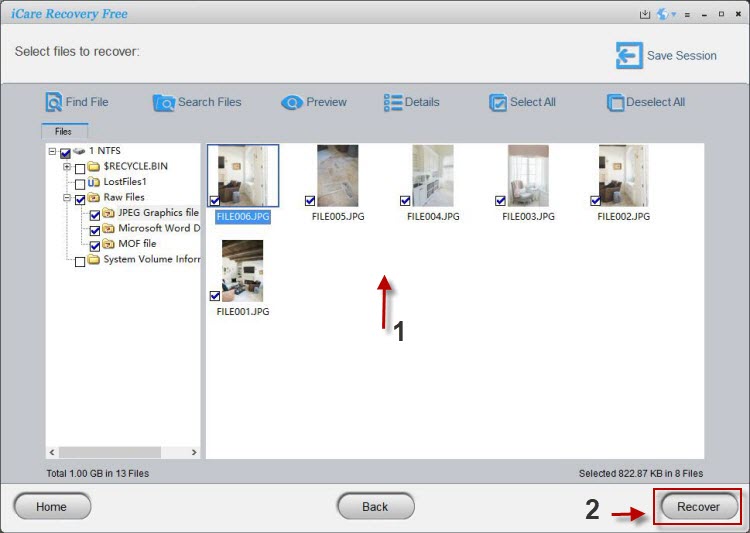 Please always pay attention to the two crucial points mentioned above when you want to recover data from Toshiba SD card that has RAW format error. Data Recovery is only available for data recovery when Toshiba SD card is not physically damaged or overwritten.
Fix #2 - Format RAW Toshiba SD Card FAT32/EXFAT
Formatting would erase the RAW SD card. It is nessary to retrieve data from raw sd card in the first part. And now after the Fix #1, you may format your sd card to a working file system by Windows (fat, fat32, exfat, or ntfs as you wish)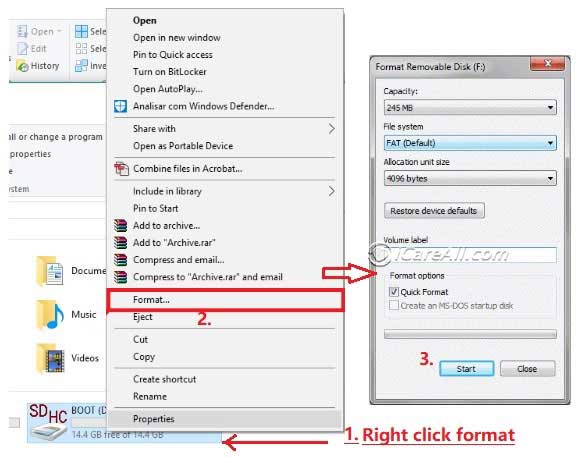 Format does not work? See how to fix raw sd card
If your Toshiba SD card turns to RAW file system all of a sudden during data transferring, probably there is some corrupted data on the SD card which result in file system corruption. Of course, such kind of RAW drive error might occur on your Toshiba SD card due to many other reasons. However, the most important thing for the time being is to make sure if you still have chance to recover lost files from the corrupted SD card which reports RAW format error. You just need to think about two points which plays a crucial role in RAW SD card recovery:
Is the Toshiba SD card physically damaged?
Have you written any new data to the Toshiba SD card after it turns to RAW?
If your answer is no for those two questions, you have a good chance to restore inaccessible data from Toshiba SD card that reports RAW file system.
Also read: raw sd card recovery ->
Last updated on Nov 28, 2023
Related Articles
Hot Articles