Fix SD Card Showing Wrong/Less Capacity - 4 Free Ways
The SD card showing wrong size or 0 bytes and how to fix it?
Your SD card shows wrong capacity on computer or other devices? For example, 2GB SD card only shows 60MB or even 0 byte? Can you format the SD card back to original storage capacity?
This guide will show you how to restore memory card which is showing incorrect capacity.

If you can still access the SD card which does not show correct capacity, please copy all important data and move it to another healthy device immediately. Back up your SD card before it stops working completely.
Table of Contents:
Part 1 - Recover Files from SD Card Saying Incorrect Size
No important data? Jump to Part #2 to fix memory card to full storage size directly.
Recovering data from sd card that shows incorrect capacity, or recovering files after format sd card can be operated by iCare Pro Free, which is 100% safe and read-only memory card program for data recovery when SD card shows an incorrect capacity or undo format SD card when you had reformatted the memory card trying to fix the wrong size problem.
Free SD Card Recovery

Download iCare Data Recovery Pro to recover data from sd card that shows wrong size.
It is totally free of charge for recovering files within 1gb.
Step1. Run the data recovery software and select a recovery module.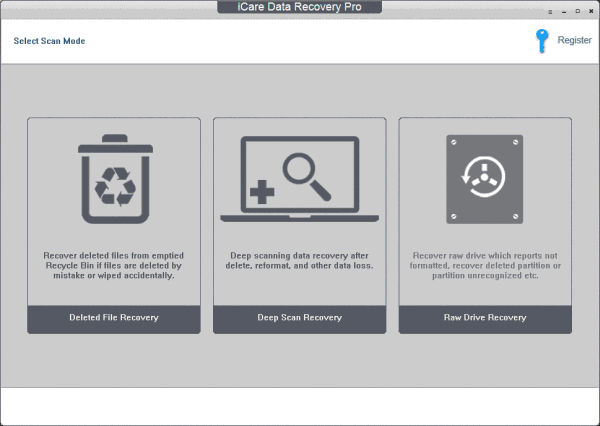 Step2. Choose the SD card and let the software scan it for lost files.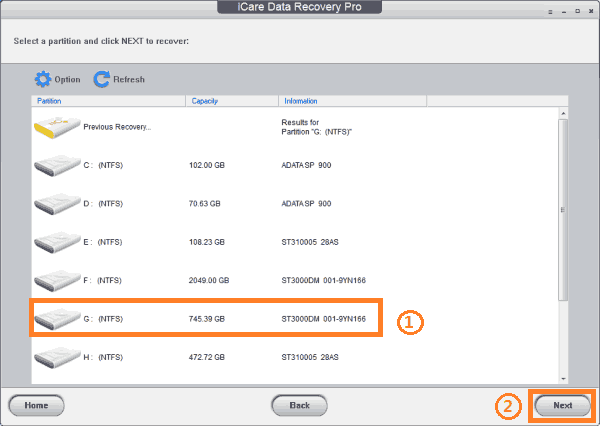 Step3. You are allowed to preview found files and recover the files you need.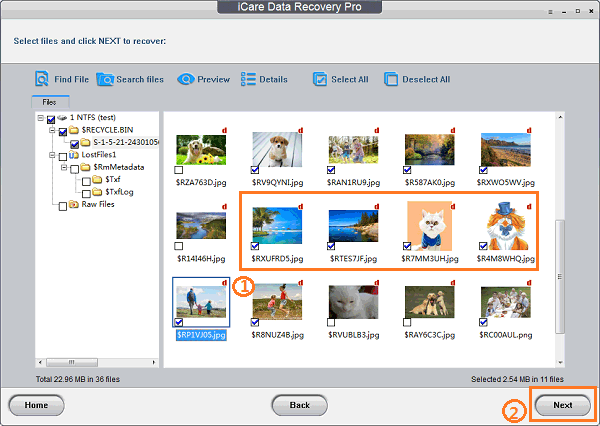 Restore sd card to full capacity
This video made an example with usb drive that shows wrong capacity to be fixed, and it would definitely work for your memory card which has got the same error.
You may use diskpart to clean and fix it to the correct size by the following steps.
Step1. Click "Start" > "Run" > type "cmd" > type "diskpart" > type "list disk" and press "Enter"
Step2. Type "select disk x (x shall be replaced by your memory card drive letter in your computer)
Step3. Type "clean" and press Enter
Step4. Type "create partition primary" and press Enter
Step5. Type "active" and press Enter
Step6. Type "format fs=ntfs quick", or you may format by right click format
Part 2 - Restore an SD Card to Full Capacity - 4 Free Ways
If the SD card shows wrong capacity due to virus infection or file system corruption or other logical failures, you can restore SD card to full capacity by formatting it with following methods:
#1. Format SD card back to original storage size in camera/phone/pc
Most of time, you can restore the SD card back to full capacity by formatting it. It is able to repair the problem by formatting the card on any device as long as it can recognize your SD card. For instance, if you want to format an SD card in Windows, you just need to right click it showing in Windows Explorer or Disk Management and then select "Format" option.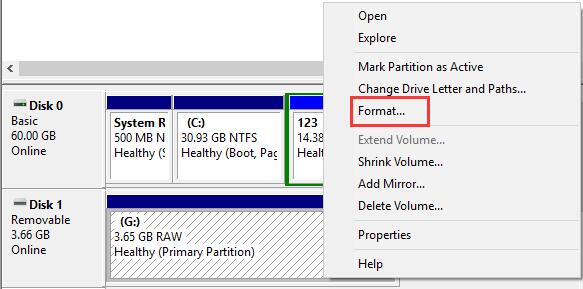 Format SD card back to original storage size
#2. Diskpart to format SD memory card
You can use diskpart to format the SD card which shows wrong capacity when SD card won't format to correct size in Windows Explorer or other digital device.
In this situation, you can try to reformat the SD card using diskpart command.
Run CMD by pressing "Win+R" and then type"format l: /fs:ntfs"(l is the drive letter of your raw SD card)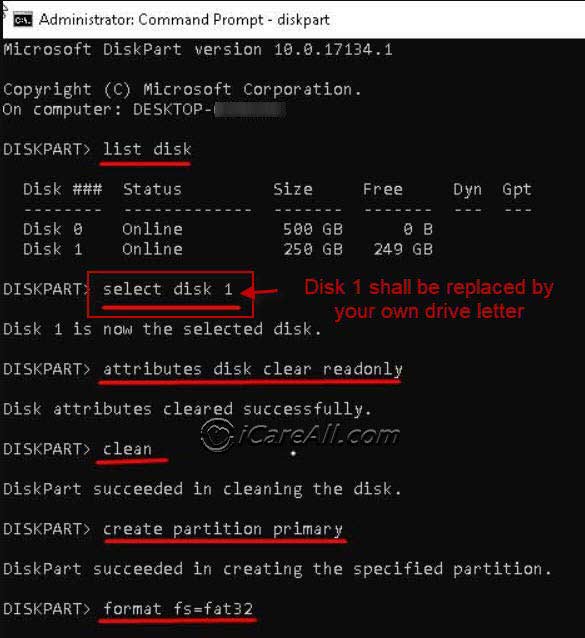 Repair corrupted SD card with CMD

Recommended: Diskpart to format SD card>>
Here is a related Case:
My 8GB SD card shows as two volumes in Windows 8. One volume shows 56MB capacity healthy, and the other one shows about 7GB as unallocated space. PC only allows me to format the partition that has 56MB capacity, but disables me to extend the partition by adding the 7GB unallocated space to it. I cannot format the unallocated volume, either. – A user from tomshardware.com
#3. Use SD card formatter tool to reclaim sd card to original capacity
SD card formatter tools are able to format a corrupted SD card when simple formatting or diskpart cannot accomplish the task, but it probably cause further damage to your SD card. Therefore, do not frequently reformat an SD card using format software.
You can try a professional formatter: HP USB Disk Storage Format Tool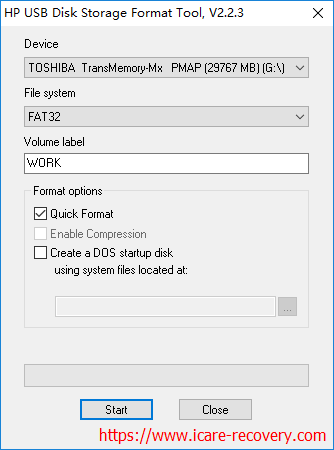 Use SD card formatter tool to reclaim it back to original capacity
#4. Free Format Tool - Partition Resizer Free which offers format option
Or you can try a disk manage tool to make it, here is a safe freeware you can try: IM-Magic Partition Resizer Free. You can free download this freeware here.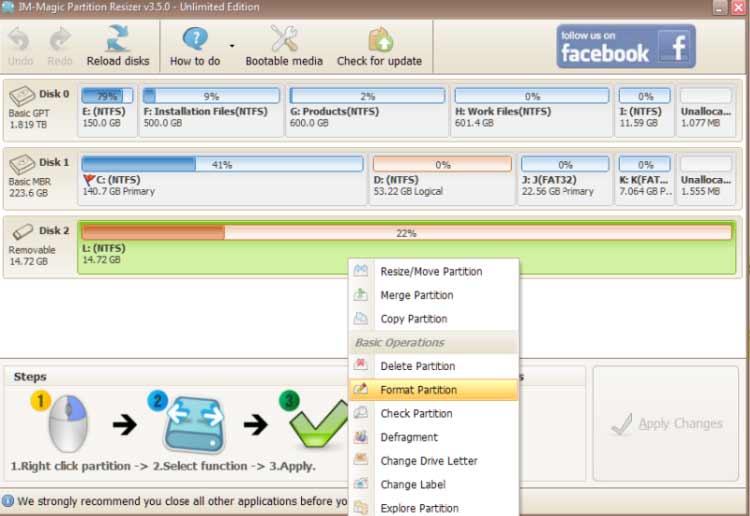 Use SD card formatter tool to reclaim it back to original capacity
Why SD Card Shows Wrong Storage Capacity?
An SD card might show incorrect storage capacity due to following reasons:
1. You got an expansion card
Expansion card refers to the memory card that shows larger capacity than it should have had using illegal software. For example, the SD card only has 1GB storage capacity, but some manufacturers make it show as an 8GB SD card. Although it shows 8GB storage capacity, it can only be used to store 1GB data. When you store more than 1GB data to the card, the data might become corrupted or lost. Therefore, you should buy copyrighted SD card or other types of memory card. Never buy some fake SD card that is much cheaper than it should be.
2. SD card is infected with virus
Virus can spread and hide in your SD card, which may occupy storage capacity on your card. When an SD card is attacked by virus, it may show wrong capacity.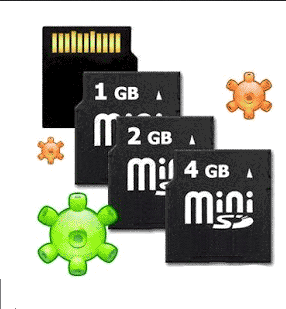 SD card shows wrong capacity due to virus infection
3. SD card is corrupted
If an SD card is damaged, it may also say wrong storage size. For example, if the file system of SD card is corrupted turning to RAW, you will find its capacity would show 0 byte.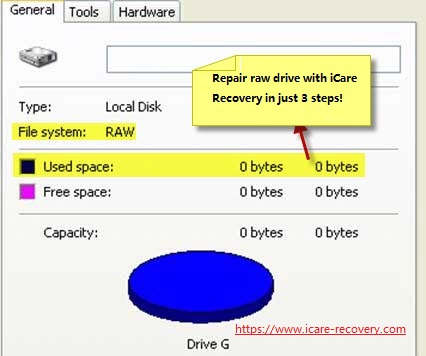 SD card shows wrong capacity due to raw file system
Also read: how to fix flash drive showing incorrect size
Last updated on Nov 01, 2022
Related Articles
Hot Articless
External links