Formatting an SD Card Showing Wrong Capacity
"I have an 8GB SD card for my Nikon digital camera, but it shows wrong capacity only about 100MB. Just now, when I wanted to copy some pictures to the SD card, my camera said there is not enough storage memory. Then, I realized that my 8GB SD card only shows 100MB capacity. Can you tell me what is wrong and how to fix the problem with data back?"
"Please give me a few seconds to read my question. My 64GB SD card has changed to RAW file system and show 0 byte space. I have reinserted the card to my Android phone for many times and also tried to connect the card to my laptop, but the similar problem exists. How can I format an RAW SD card without losing data? Or How to recover deleted files from SD card after formatting?"
"I need some help please because I cannot access my SanDisk SD card. SD card requires formatting and shows blank space. I have stored about 1GB data on this card, but it says there is 0 byte space on the card. Where is my data? Is there any way to recover files from unformatted SD card?"
How to Recover Files from SD Card?
If you want to format an SD card which shows wrong capacity, you should run iCare Data Recovery software to restore data off the SD card before formatting. This software helps recover all kinds of files from SD card without formatting it. Now, you can free download format recovery software and follow the guide below to recover files off SD card that shows incorrect capacity:

Step1. Run the data recovery software and select a recovery module.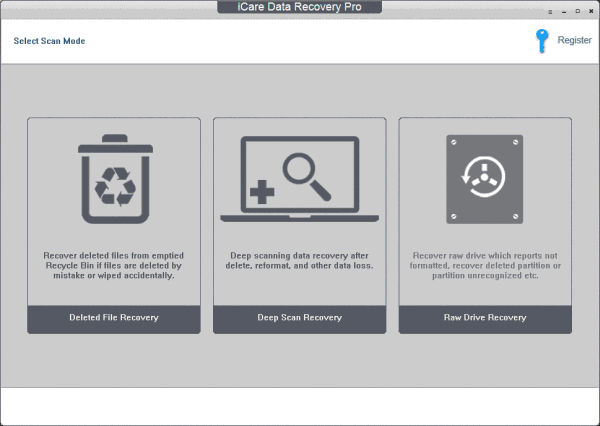 Step2. Choose the SD card and let the software scan it for lost files.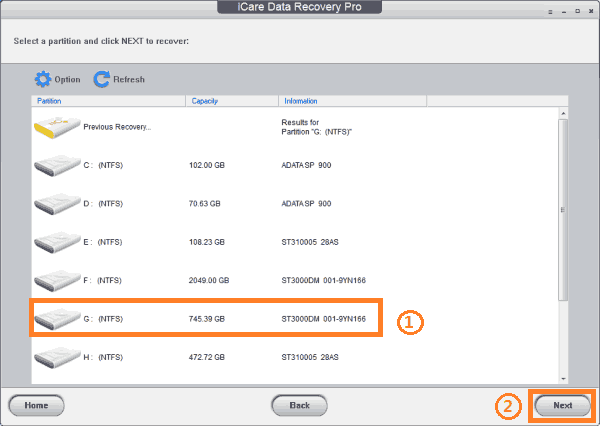 Step3. You are allowed to preview found files and recover the files you need.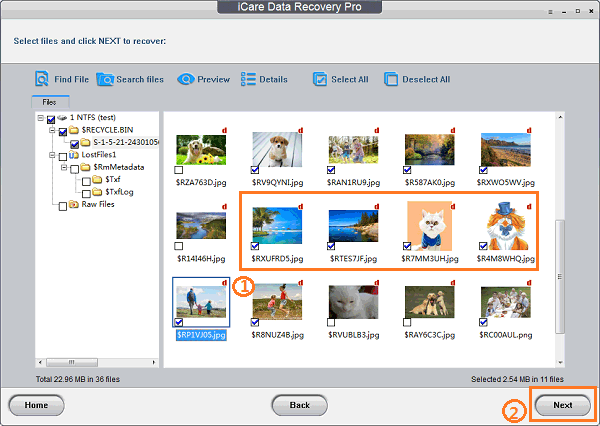 Why SD Card Shows Wrong Capacity?
If you find that your SD card shows wrong capacity, you can check the Properties of your SD card. Then, you may find that the SD card shows as a RAW drive. Since camera, mobile phone or PC cannot recognize RAW file system, your SD card will show blank or has wrong capacity when it turns to RAW drive.
Format SD Card to FAT32
When data has been recovered, you can format SD card to change its file system from RAW to FAT32. Usually, you can format the SD card in digital camera, Android phone or computer. You can full format or quick format the SD card. After formatting SD card successfully, you can continue to write data to the card.
==>> If the SD card could not be formatted on computer or mobile phone, please go to this page - Windows failed to format SD memory card>>

---
Related Articles