How to backup & restore SD memory card data on android mobile phone
Last updated on 27/04/2018
How to backup SD memory card/micro SD card for android phone to computer/Google drive?
2 situations to backup data from an SD card for smartphone:
1. Backup SD card data for android cellphone
You may use SD card backup software for Android or copy data from SD card to backup an SD memory card when the card still works normally.
2. Restore data from SD memory card for mobile phone
You need to use SD card recovery software to restore SD memory card if you want to backup the SD because it is corrupted/reports errors/becomes inaccessible.
How to Backup Mobile Phone SD Card to Computer
The easiest way to backup data from an SD card of mobile phone to computer is to use a USB cable or card reader.
Solution:
1. Connect
Connect the SD card to your computer via a card reader/USB cable, after which PC will recognize it as a removable device.
2. Copy & paste
Open SD memory card on computer and copy all data you need to backup and then paste it to your computer's disk.
Advantage – Easy to handle and100% free
Disadvantage – It is not able to backup applications installed on Android phone SD card.
SD Memory Card Backup Software for Android Phone
There is a lot of backup software for SD card online, with which you can backup any data including App data on SD memory card.
1. Backup SD card to Google Drive
Google Drive provides online service for SD card backup, so you can use it to backup SD card data for android mobile.
2. Backup SD card to cloud
There are many other online cloud services, which enable you to backup SD card photos/videos/data to cloud.
Advantage – Backup everything including applications efficiently
Disadvantage – Some backup tools are not free, or some software is bounded with spyware/virus
Backup & Restore SD Card Data for Mobile Phone
Can you backup data from a corrupted SD card for mobile phone?
The answer is no!
Solution:
1. Restore SD card from backup
If you made a backup for SD card before it stops working, you can restore all data from backup.
2. Recover files from corrupted android phone SD memory card
When SD memory card says error messages and is not readable/accessible, you can use iCare Data Recovery Pro Free Edition to recover files from corrupted SD card. iCare Recovery Pro is able to recover 2GB data from any corrupted memory card for free of charge.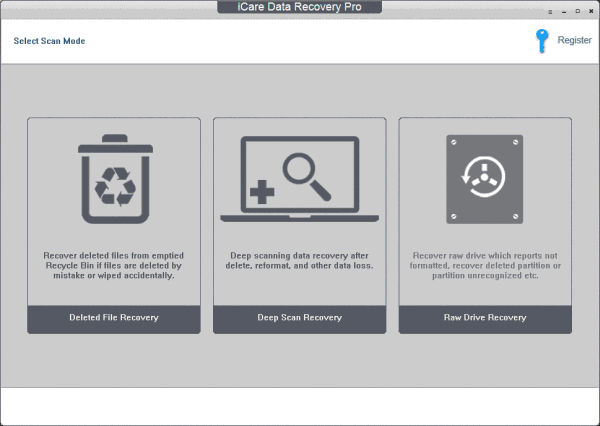 Free download iCare Data Recovery Pro
---
Hot Articles
Related Articles
Hot Tags
Data Recovery > Howto > How to backup & restore SD memory card data on android mobile phone