Fix USB flash pen drive incorrect storage size/0 byte back to original state/ full capacity
Last updated on 19/04/2018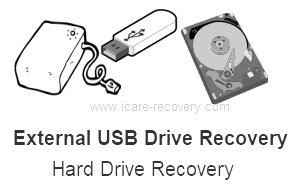 How to fix/format USB/pen drive capacity to its original size when it is showing wrong/incorrect/less space than actual or it even says 0 byte space?
3 Solutions:
1. Format USB to full capacity in Windows
2. Recover unknown capacity pen drive with software
3. Restore USB flash drive back to original stated with CMD
Tip:
All methods above would erase the USB, iCare Data Recovery Pro Free Edition is able to help save your data!

Free download iCare Data Recovery Pro
Format USB Flash Drive Showing Wrong Capacity
"USB flash drive 8GB is now only 1GB"
"USB pen drive 16GB is only showing 4MB"
"4GB USB reduced to 30MB"
I saw those problems on tomshardware.com
How to restore the USB back to full capacity in Windows?
Answer: Right click the USB in "My Computer" or "Disk Management" and select "Format" option to format it.
Before formatting the USB, you can run iCare Recovery Pro Free Edition to get back all files from it in case that formatting would wipe out the flash drive.
Restore USB Thumb Drive back to Full Capacity Using Software
You can also restore unknown capacity pen drive back to original state using thumb drive format software – HP USB Disk Storage Format Tool, a professional format utility for USB disk.
Restore Flash Drive to Original Disk Size with CMD
Another way to restore pen stick/drive to original disk size is to use command prompt.
Tutorial – CMD to recover pen stick back to full capacity
Step1. Click "Start" > "Run" > type "cmd" > type "diskpart" > type "list disk" and press "Enter"
Step2. Type "select disk x (x is the disk number of the USB, e.g. select disk 0)
Step3. Type "clean" and press "Enter"
Step4. Type "create partition primary" and press "Enter"
Step5. Type "active" and press "Enter"
Step6. Type "format fs=ntfs label= label of digital device quick"

Recommend: Diskpart to format USB>>
USB Flash Drive 0 Byte Space
Are you feared of data loss since USB drive shows 0 bytes used space and 0 bytes free space?
1. Reason – Why pen drive has 0 bytes space
File system of pen stick is damaged/corrupted, which cannot be recognized by system. A 0 byte USB memory stick usually shows RAW file system
2. Solution – How to fix 0 bytes of pen drive
Step1. Get back files from the 0 byte pen stick using iCare Data Recovery Pro Free Edition
Step2. Format the pen drive with any of methods recommended above.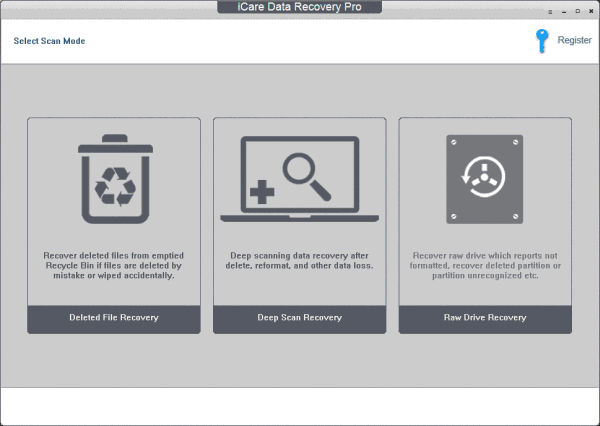 Free download iCare Data Recovery Pro
Unable to Format USB to Full Capacity - Fake Pen Drive/Stick Has Incorrect Size
Are you unable to format USB disk back to full capacity?
Reason: You probably got a fake USB pen drive that has incorrect storage size
If you got a fake USB pen stick, you can only format the pen drive back to actual size.
For example,
You bought a 16GB pen stick, but its true size is only 8GB (Some tool is able to make a less GB disk show larger than it should have been). In this situation, the pen drive would only show 8GB even after formatting it because 8GB is its actual storage size.
---
Hot Articles
Related Articles