Fix File or Directory Is Corrupted and Unreadable for USB Drive/Thumb Drive/Pen Stick
Last updated on 19/04/2018
Flash/pen/thumb drive is inaccessible file or directory is corrupted and unreadable, how do you fix/repair the corrupted/ damaged USB drive?
Answer:
It has two situations to fix this problem, namely:
1. With important data inside (please go Step1 first and then Step2)
2. With no data inside (please go Step2)
Step1: How to Recover Data from Corrupted USB Drive
If you need to fix a corrupted/unreadable USB flash drive with data back, please use iCare Data Recovery Pro Free Edition to open the corrupted drive for file recovery.
iCare Recovery Pro Free Edition is pen drive recovery software, which supports for inaccessible/unreadable pen stick data restore without hurting the pendrive.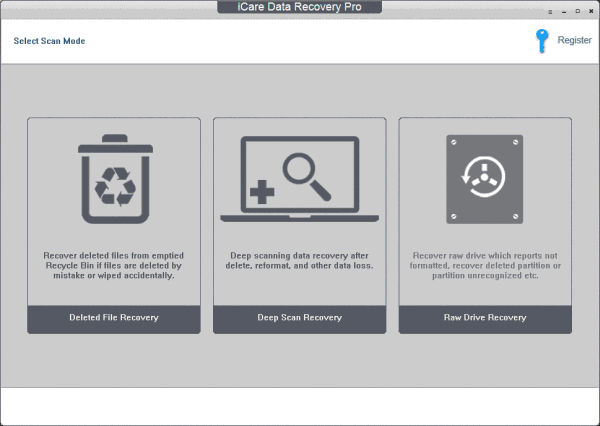 Free download iCare Data Recovery Pro
Step2: How to Resolve File or Directory Corrupted and Unreadable Flash Drive
If you just want to fix the damaged pen drive to make it usable again without caring for any data inside, you can fix the problem trying following methods:
1. Check and repair bad sectors in the corrupted flash drive
2. Change drive letter for the unreadable thumb drive
3. Change system permission
4. Format the damaged USB pen stick
This page shares details about every method: How to repair file or directory is corrupted and unreadable>>
The File or Directory Is Corrupted Unreadable Please Run CHKDSK Utility
1. Why
If PC asks you to run CHKDSK tool to fix corrupted/unreadable USB drive, probably system has checked errors or bad sectors in the USB.
2. How
Just click "Start" menu > "Run" > type "cmd" > type "chkdsk h: /f" (h: is the drive letter of corrupted USB)
---
Hot Articles
Related Articles
Data Recovery > Howto > Fix problems > Fix File or Directory Is Corrupted and Unreadable for USB Drive