Recover Data from SSD
SSD Data Recovery Software-Learn to Recover Data from Solid State Drive
SSD, also fully called Solid Stare Drive, is a newly-risen storage device that is different from traditional HDD in physical structure, maximum capacity, transformation speed, noise, common cost and other aspects. However, like the common hard drive, such SSD also can cause people data loss troubles due to accidental deletion, unexpected format/reformat, hard drive bad sectors, hard drive virus-infection, not formatted hard drive issue, RAW format hard drive problem and more known or unknown reasons. Have you do use similar SSD to store or transfer your useful pictures, documents, mails, videos, music or other types of files? Have you ever also faced such SSD data loss problems? OK! No matter whether you've experienced such drive data loss problems, when some very important data is really deleted or wiped off from your SSD, you can straightly end using that drive to store new information and try SSD data recovery software to recover all possible data as you wish.
SDD Format Recovery-How to Recover Data after Format/Reformat SSD?
Unintentionally format or reformat your SSD with tons of precious documents, movies, games, songs and other stuffs? Cannot get all the removed SSD contents back at last even when you do have tried all possible methods found, like copying some portions from data backups, downloading some parts from the Cloud storage and more? Badly need re-access the formatted/reformatted hard drive information for near future use? All right! No panic! The formatted or reformatted SSD files are not really gone permanently. Instead, they are only hidden on your SSD and can be recovered back with the help of right SSD format recovery software. Hence, in such data loss cases, the first thing that people are supposed to do is to immediately put an end to write anything else on this SSD in case that the newly written stuffs can replace the hidden drive information and make it all gone forever. And then, download and run formatted drive data recovery software to find invisible stuffs out and retrieve them back as many as possible.
SSD Unformatted Error Recovery- Solution to Recover Data from Not Formatted SSD
Lose access to SSD since you do receive a Windows error message telling: "The disk is not formatted. Do you want to format it now"? Cannot format this SSD to erase everything inside and also don't want to let this not formatted error exist there forever? Desperately need re-access the left SSD pictures, texts, films and the like files? OK! Though such SSD not formatted error problems can be aroused by many reasons, including an unrecognized RAW file system, potential virus attacking, logical drive damages and others, the best way to recover the left SSD contents is to rely on SSD unformatted error recovery software which can help retrieve desired data back before any format.
Therefore, in this moment, do not format this SSD and search for your desired data recovery software to extract all possible original files back.
Need Perform SDD Data Recovery on Windows 7/8 Computer?
Valuable SSD files, videos, audios and more stuff are deleted or removed in Windows 7/8 computer due to careless deletion or quick/full format? Timely check the computer Recycle Bin and also find no desired drive information back? Wonder whether you can find efficient solutions to recover your lost SSD drive data back? All right! As you've learned above, keep this SSD away from any new information temporarily and also perform data recovery process on this SSD at the aid of SDD data recovery software.  
Easy Step to Recover Data from SSD with Data Recovery Software
No matter what sort of data loss troubles you've encountered, here are the common steps to help you recover your wanted SSD data:

Step1. Connect this SSD to your PC with its bundled USB cable and also download SSD data recovery software to computer with your SSD attached.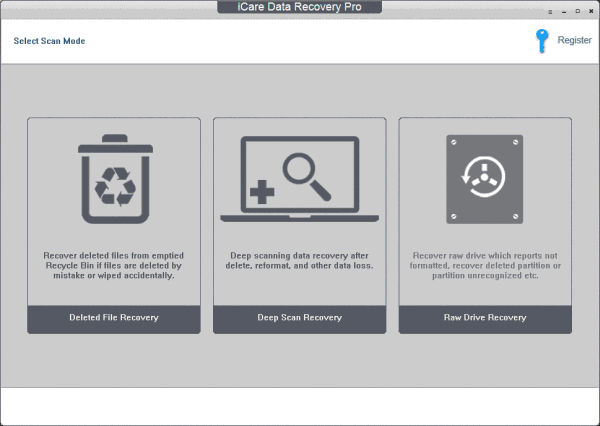 Step2.  Find the newly plunged SSD from other storage medium and start to scan it quickly.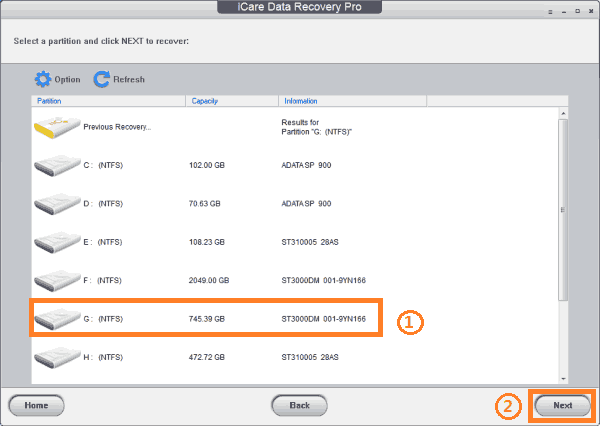 Step3. Preview all scanned images, documents and select the desired ones out to go on.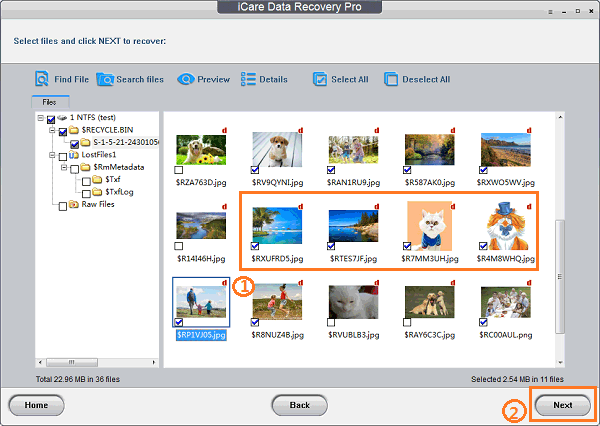 Step4. Recover all recoverable information to a different hard drive, flash drive or online storage for backing up.

Attention:
* Never put new information on this SSD to avoid permanent data loss.
* Never move the restored stuffs on the same SSD in case of data recovery failures.
* Never forget to prepare at last two data backups on separate storage devices.

---
Related Articles