Fix Files Disappearing/Missing from SD Memory Card Problems for Camera/Phone/PC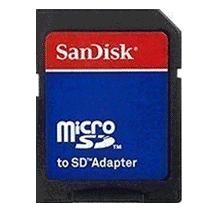 Last updated on 10/7/2018
Files and Photos Get Disappeared/Missing from SD Memory Card in Camera/Phone
Hello, Android/Windows phone/camera SD memory card became empty and phone/camera photos, videos and files were missing after using a newly downloaded program there? Files disappeared from Samsung/SanDisk/Transcend/PNY Micro SD memory card/stick when digital camera/mobile phone says the memory card was not formatted? Or SD/CF/XD memory card data got disappeared after improper data copying and pasting, rude memory card/stick  extracting/removing or PC/camera/phone crashing? OK! Not really sure why you get such corrupted sd memory card file disappeared/missing problems there. You still can try to fix such files disappearing/missing problems as below and also recover camera/phone memory card files, photo and videos back.
Is it possible to fix memory card files disappeared/missing problems without data loss?
When camera/phone memory card data get disappeared or missing without any warning, go try free sd memory card photo recovery software free iCare Data Recpvery Pro to retrieve files and photos from sd/cf/xd memory card/stick before you start to resolve sd memory card problems.
You should download the free iCare Recovery Pro to retrieve all disappeared/missing data from the micro SD memory card.
Why Camera/Android/Windows Phone CF Memory Card Photos Disappear
Generally speaking, the camera/phone sd/cf/xd memory card/stick photos are able to get disappeared/missing/invisible suddenly or weirdly due to many reasons, like SD card was unexpectedly removed problems and more. And, here are several common causes behind sd memory card file disappearing/missing issues and hope you can exactly find yours:
1). Virus Attack
Did you used any newly downloaded and installed games, apps and tools on your computer/camera/Windows/android phone before the sd memory card data became invisible? Where did you downloaded or get them? In fact, once these newly used games/apps/tools are virus infected, your phone/camera/PC are also able to be attacked and all your Micro/Mini SD memory card files can also be infected, hidden or even deleted without any warning.
2). Camera/phone memory card gets corrupted
Are you sure this camera/phone/computer compact flash/sd memory card is still in good state? Honestly, after having been used for a really long time or frequently, the sd memory card also can get corrupted, like having bad sectors, and make memory card information missing without reason.
==>>For more SD memory card bad sector details, go read this to Fix SD Card Bad Sector problems
3). SD memory card photos are hidden
Have you set your phone/camera/computer sd memory card to hide memory card contents all? Merely go unhide them all to make them visible again.
4). Micro SD memory card Removed Rudely
Have you turned off the PC/camera/phone safely to remove/extract/disconnect Micro SD memory  card there? In fact, any rude sd memory card extracting/removing/disconnecting can not only damage the physical memory card/stick, and also corrupt the inner stored memory card file system data.
5). Sudden computer/camera/phone crashing/powering off/restarting
CF memory card files got disappeared when your camera/phone/computer suddenly restarts/crashes/powers off? The related sudden camera/phone/PC crashing/turning off/rebooting are also able to cause such memory card file missing problems, especially when the sd memory card is still in use.
NO matter why you have disappeared/missing memory card file loss problems, do not panic and you can go on reading this article to recover files, photos and videos from flash memory card and also fix card problems at the same time.
How to Retrieve Disappearing/Missing Files from Micro SD Memory Card
When Micro SD memory card is missing/disappearing, do not rush to repair/format camera/phone memory card problems to avoid damaging both of the memory card itself and saved files. And your best bet is to download and use SD memory card file recovery utility to retrieve missing/disappeared files and photos back in advance.
Free download free sd memory card data recovery tool here to take chances: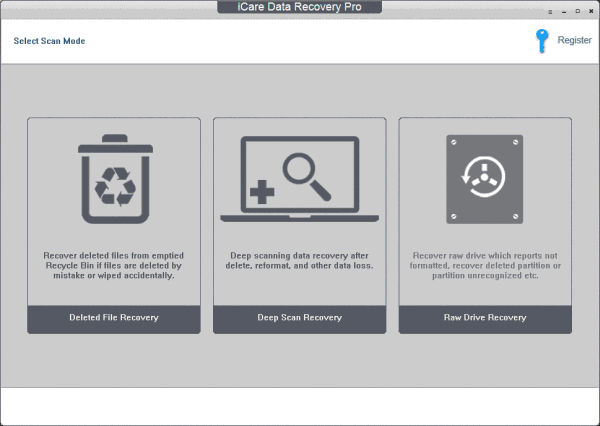 Recommend: How to rescue memory card photos step by step
How to Fix Memory Card Photo/Video/File Missing/Disappeared Issues in Windows
After retrieving SD memory card excel/PPT/world/text documents, movies, music, messages and files, you can move on to fix memory card photo/video/file missing/disappeared problems on your Windows xp/7/8/10 computer like this:
1). Disconnect camera/phone memory card
In case of any temporary sd memory card problems, merely shut down the camera/Windows/android cell phone safely and disconnect memory card.
2). Plunge memory card to PC with card reader/adaptor to fix card problems
If the restarting and reconnecting method cannot help you out, connect this memory card to your PC with a card reader/adaptor to check it there.
If the memory card can work smoothly there, go check and repair the original phone/camera carefully.
If the memory card keeps asking to format, or shows as raw file system or blank there, also go rescue files from sd memory card before any format.
==>>Also check this page to fix blank SD card raw file system error problems
3). CHKDSK testing and repairing
No matter whether you are sure this camera/phone CF memory card is corrupted or not, go right click this memory card in My Computer to highlight Properties and hit Tools tab to press Checking Now button there.
And, then, wait patiently till the CHKDSK testing an repairing process are finished.
==>>For more CHKDSK details, go visit this page: How to use CHKDSK to fix sd memory card
4). Format SD memory card in camera/phone/computer
And, now, you can also format sd memory card in your camera/phone/computer to fix the file disappearing/missing problems. Just safely format memory card from raw to FAT32/NTFS or the like file system types.
Always select the compatible memory card file system type.
==>>Also read more to convert raw to NTFS
5). Use Antivirus program
If your sd memory card is virus attacked, also download and rely on antivirus software to fix sd memory card file disappeared/missing problems. Perform a deep scanning there to remove all possible threats.
Conclusion
No matter what happens to you, always rescue camera/phone memory card files before you start to fix such memory card problems. In the future, also always remove the sd memory card by using hardware removing icon after closing all saved files and folders, always download and use safe files, games and apps, and also keep sd memory card well, etc.

Recommend: Free download data recovery software free iCare Data Recovery Pro here to take disappeared or missing micro sd memory card pictures, audios, videos, photos and files back:

---
Related Articles
Hot Articles