ADATA SSD Data Recovery And Adata Repair Tools
Content Navi
Recovering Files from ADATA SSD HDD USB Flash Drive and SD Card
What if your Adata external storage devices such as SSD runs into the following data loss problems?
I mistakenly deleted some folders on my ADATA SSD drive, is there any way to recover them?
How do I restore data from reformatted ADATA SSD drive on Windows?
What to do that my ADATA SSD drive is not recognized by Windows computer?
Can I restore inaccessible data from an unformatted ADATA SSD?
What should I do for a corrupted ADATA SSD drive fixing with data back?
Adata Online Recovery Tool
Recovering files from ADATA with online Adata data recovery tool iCare Data Recovery Pro to recover files from Adata ssd, Adata external hard drive, Adata usb flash drive and Adata sd card...

Step1. Free download and install iCare Data Recovery on your computer. Run the data recovery software and select Deep Scan Recovery.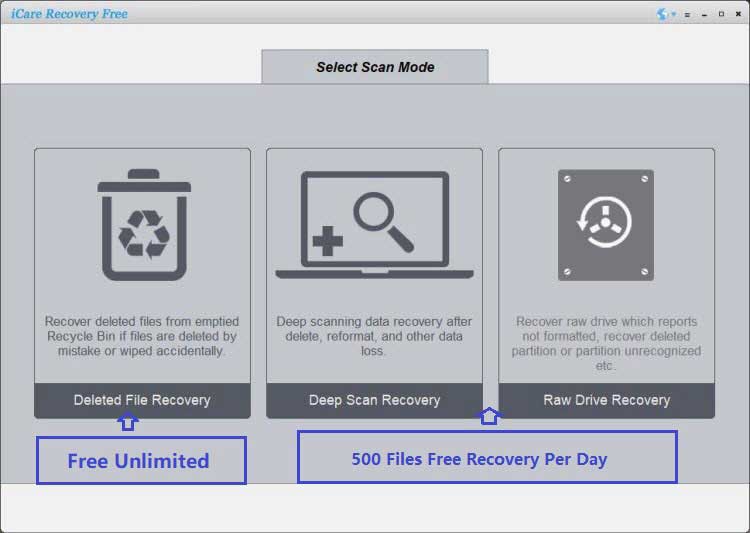 Step2. Choose the ADATA SSD and then wait patiently when the software is scanning to search lost files.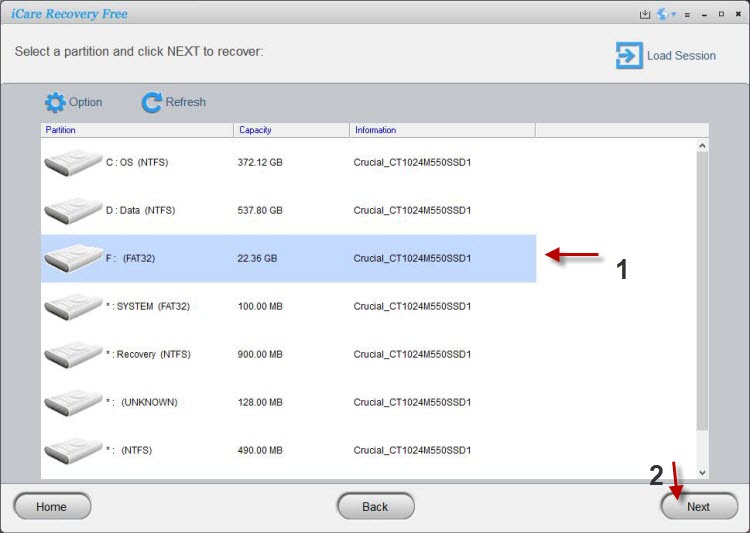 Step3. Preview files after scanning and then save the lost files to another drive.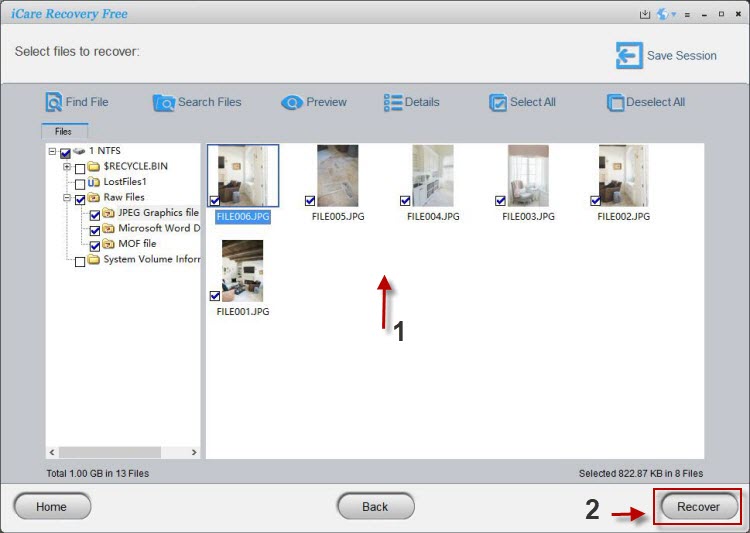 Also read: Adata usb data recovery, Adata sd card data recovery
Adata Repair Tools (Adata SSD Toolbox and more)
Adata SSD toolbox, SSD management tool, is a management tool launched by ADATA for its SSD. Like other SSD tools, it can detect hard disk information and system information, quickly diagnose hard disk, optimize trim function, safely erase and update firmware.
Adata SSD Toobox Download
Download url: https://www.adata.com/uk/consumer/662?tab=downloads
The SSD Toolbox Download is available on the above page when you scroll down the mouse and come to the bottom part of this page.
File name: ADATA_SSDToolBoxSetup.zip
License: Free
Alternative download:
Video - how to use Adata SSD Toolbox for fireware update
Alternative to Adata SSD Toolbox
Some users may find their Adata ssd/usb cannot be detected in Adata Toolbox, then how to update Adata SSD firmware and drivers when it cannot be detected?
#1 - If you want to repair possible errors on SSD, you may format it in Disk Management
#2 - If you want to update Adata SSD/USB firmware and drivers
Update Adata SSD/USB driver in Windows device manager by right click 'This PC' -> Manage, and device manager will show up in the pop up window.
Click the device manager, and then right click the Adata drive under the tab 'Disk drives', choose 'Update driver'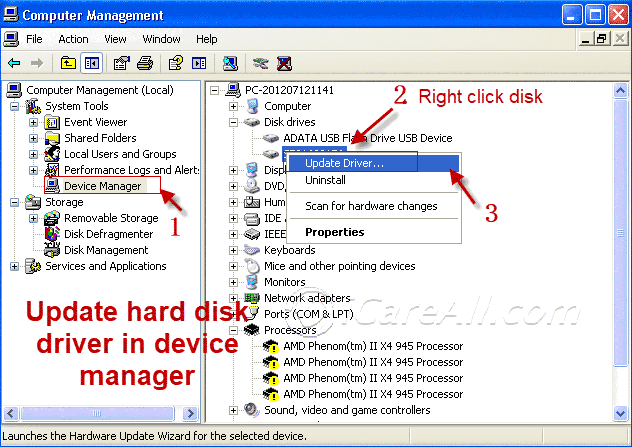 #3 - Update Adata SSD/USB driver with Chipgenius
Watch the following video to get help on Adata ssd firmware and drivers update with Chipgenius.
Useful link(Chipgenius download): https://www.softpedia.com/get/System/System-Info/ChipGenius.shtml
Also read: how to fix hard drive not showing up in computer - 7 free ways
Adata low level format tool
If you want to get Adata ssd/hdd/usb/sd low level formatted, you may try the following low level format tool: HDD Low Level Format Tool, which is a free low level format tool on Windows pcs.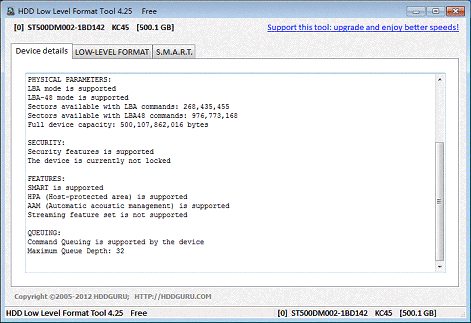 More: 8 disk format tools
Adata write protection remove
If the Adata usb/disk/sd has write protection that you cannot save files or delete files on the Adata drive/card, you may use the following write protection removal tool in the free tool: IM-Magic Partition Resizer which is able to help remove write protection for disks including Adata by removing the disk drive or memory card read-only .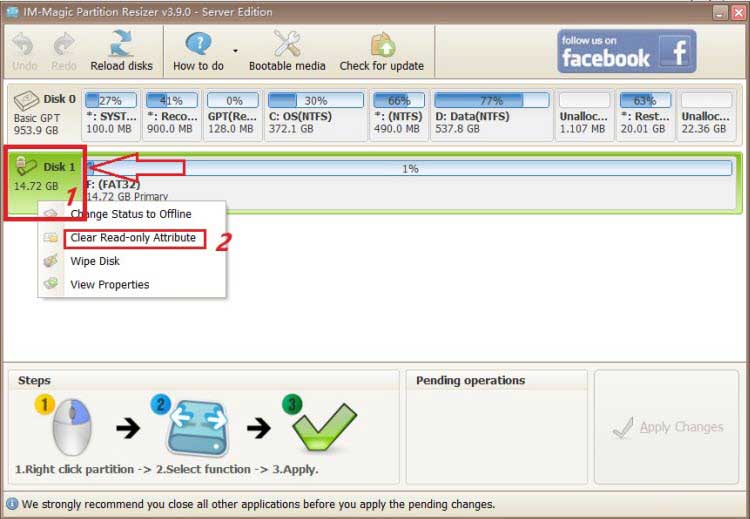 ADATA SSD Cannot Be Detected on Windows 10/7
The situation will be even worse when you are unable to access any data since ADATA SSD drive is not showing up on Windows PC. Computer will stop recognizing an SSD or external SSD drive when its file system corrupted due to improper operation, virus infection and more other reasons.
Also read: Adata disk is not detected
If your ADATA SSD drive is not recognized by Windows computer, you can run iCare Data Recovery to restore inaccessible data from unrecognized SSD drive.
Also read: how to fix hard drive not showing up in computer - 7 free ways
Deleted Files From ADATA SSD By Mistake
If you mistakenly delete some essential data from ADATA SSD drive, you can go to recycle bin to restore it as long as you did not empty recycle bin.
If you have deleted files from recycle bin, you can use iCare Data Recovery to undelete data from the ADATA SSD drive before writing new files to it.
Also read: how to recover permanently deleted files free in Windows 10 [5 free ways]
ADATA SSD File Recovery after Reformat
Did you reformat ADATA SSD drive by mistake? Or you reformat ADATA SSD drive on purpose because you want to free up disk space? Anyway, if you want to unformat ADATA SSD drive for data recovery after reformatting, you can also use iCare Data Recovery. This software enables you to undo format ADATA SSD drive so as to restore all types of lost files.
Is ADATA SSD More Reliable Than Basic HDD for Data Storage?
ADATA SSD drive is known for its good quality and fast speed for data reading / writing. When referring to an SSD drive, many people consider it as a safe and reliable device. Therefore, many believe that data stored on an ADATA SSD drive will never get lost. However, as a matter of fact, nobody can get rid of data loss issue whether they use an ADATA SSD drive or basic hard drive.
ADATA SSD has some improved features compared with basic hard drive, but nobody can say that ADATA SSD drive is a more reliable media than basic hard drive for data storage. In fact, data stored on an ADATA SSD drive is much easier to be lost than on a basic hard drive sometimes due to some unexpected reasons like power outage, improper operation, ADATA SSD corruption, etc.
Causes for ADATA SSD Drive Corruption
Comparatively speaking, it is much easier to recover data from ADATA SSD drive after deleting or formatting because deleting or formatting only erases the entries of the file and prepares SSD space for new data storage. At least, the ADATA SSD drive still works normally. It will be more difficult for data recovery when ADATA SSD drive is corrupted. Here are some possible reasons that might lead an ADATA SSD drive to be corrupted, resulting in data loss:
1. ADATA SSD drive is corrupted due to sudden power failure during data reading or writing. If you are transferring data ADATA SSD drive to another media, you had better prevent sudden power failure of your computer. Your computer usually reboots suddenly or shuts down due to power failure, which will cause ADATA SSD drive file system corruption and make it inaccessible.
2. Windows system crash is another reason might lead an ADATA SSD drive to be corrupted. Your computer might reboot or shuts down due to OS crash, which may cause ADATA SSD drive corruption.
3. ADATA SSD drive is corrupted due to Windows blue screen of death. Usually, computer blue screen problem occurs due to software conflict, hardware failure, virus infection, etc. If your computer frequently reboots due to blue screen of death, it will affect the performance of your ADATA SSD drive.
4. An ADATA external SSD drive might be corrupted due to improper operation, such as:
Remove ADATA external SSD from computer unsafely
Unplug ADATA external SSD drive in data transferring process
PC shuts down without any warning during data reading or writing
---
Last updated on Sept 14, 2023
Related Articles
Hot Articles
External Links