How to Recover Data from Crashed Windows 10
How can you recover data when Windows 10 system is crashed? You probably meet different kinds of problems when Windows 10 crashes, such as:
Windows 10 shows blue screen of death and reboot automatically while playing game
Get a black screen of death on Windows 10 during watching movies
Windows 10 stops responding when you running a program or application
All theses messages are the symptoms of Windows 10 system crash. When data is lost due to system crash, you cannot undelete recycle bin Windows 10 for lost data recovery. If you lose any data on your computer due to Windows 10 system crash, you can use data recovery software for Windows 10 to perform fie recovery. If you want to fix the crashed Windows 10 system, this article will share all free and useful solutions.

Backup Data after Windows 10 Corruption
If you can still access Windows 10 normally even when it is corrupted, you had better backup all data before fixing the problem.
1. You can prepare an external hard drive and copy all important files from each partition on your computer to the external hard drive to make backup.
2. You can backup hard drive data with cloud storage application.
System Restore Windows 10 When It Is Crashed
When your PC has malfunction that leads Windows 10 system crash, system restore is a good solution to resolve the problem. You can restore your Windows 10 system to the previous state when you create the system restore point. System restore enables you to resolve many PC troubles when you have no idea what to do, so you can follow the guide below to fix crashed Windows 10: You can click "Start" button on your PC =>> click "Programs" =>> click "Accessories" =>> click "System tool" =>> click "System restore". Then, you can select the previous system restore point so as to restore the Windows 10 back to previous state.
Pay attention: If you did not create system restore point before Windows 10 system crash, you cannot perform system restore.
Usually, you can restore Windows 10 system back to previous state when you created the system restore point, but you are unable to recover data lost from other partition on Windows 10. Is it possible to recover data from crashed Windows 10? The answer is yes!
Freeware for Data Recovery from Crashed Windows 10
Absolutely, you do not need to worry about data loss if you have any backup. If you do not have any backup data, you can use freeware for data recovery when Windows 10 system is corrupted.

Free software for corrupted Windows 10 recovery:
iCare Data Recovery Free – It is completely free Windows data recovery software for lost file recovery from any media including internal hard disk drive and external device.
You can select any of them to perform data recovery when files got lost due to Windows 10 system crash by following the steps below:
Step1. Download, install and launch the software. And then select a proper scan mode.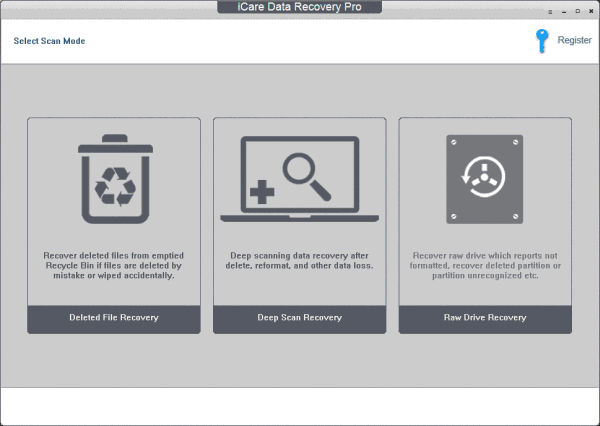 Step2. Choose the drive to scan to search lost files.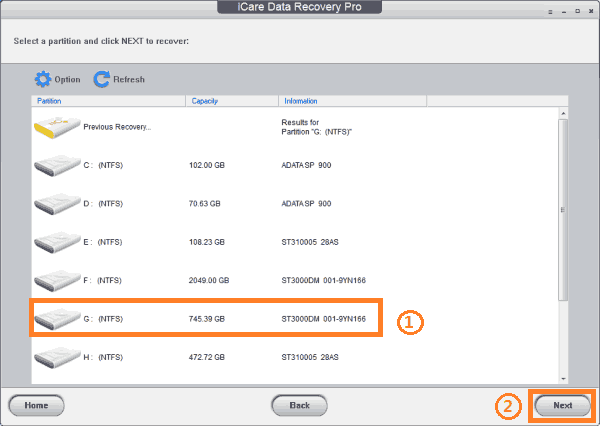 Step3. Preview and recover lost files.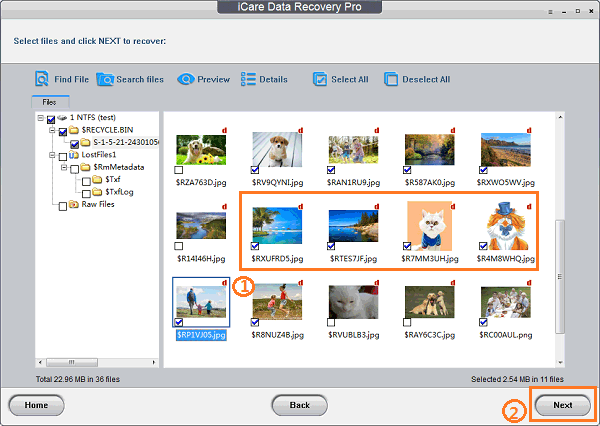 Cannot Enter Windows 10 after Crash?
Sometimes, you may fail to enter Windows 10 system since you PC shuts down without warning due to system crash. In this situation, you have the final chance to get back lost data by removing the hard disk drive out of the PC and reinstall it to another computer. If you are lucky enough that Windows 10 system crash did not cause data loss on the hard disk, you can access and read data after installing the disk to another computer. If data has been lost from the hard disk due to Windows 10 crash, you can use the freeware above after inserting the hard disk to another computer.

---
Related Articles