Adata USB Flash Drive Recovery and Repair/Format Tools
"Hello, how do I recover files from Adata usb flash drive that files were deleted by mistake and is there any free tool to do the job?"
"Can I recover data after formatting my Adata usb stick by mistake? The Adata thumb drive is not working on Windows 10 laptop and asked for a formatting! Is there any way to repair the damaged Adata usb stick?"
This article introduces the following
Adata Flash Drive Data Recovery Software Free Download
Restoring data from Adata flash memory is an easy job with free usb recovery tool - iCare Data Recovery Pro that can retrieve files from Adata pen drive with its special deep scan recovery algorithm that would search every possible file on each sector on your pen drive for free when your Adata usb flash drive is damaged, raw, asks formatting, not detected, formatted by mistake...
Here are just three simple steps to get the job done.
Step1. Download iCare Pro free and run the data recovery software.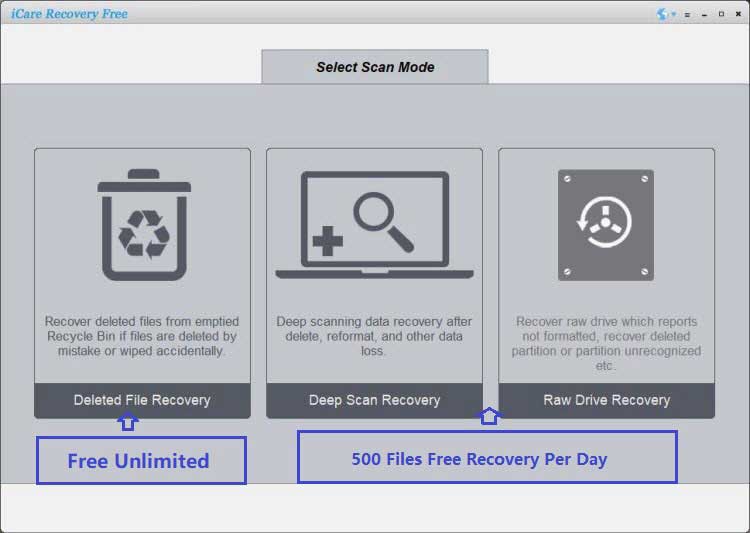 Step2. Choose the Adata flash drive to start scanning missing/lost files.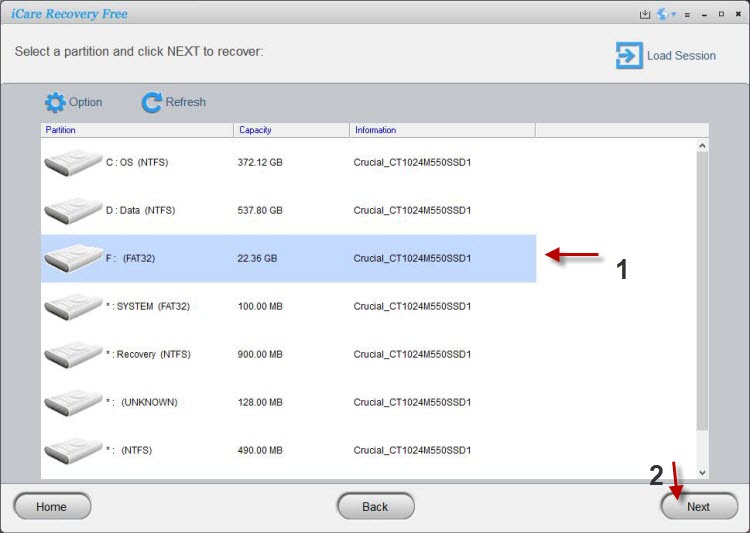 Step3. Select your data and save them onto another drive.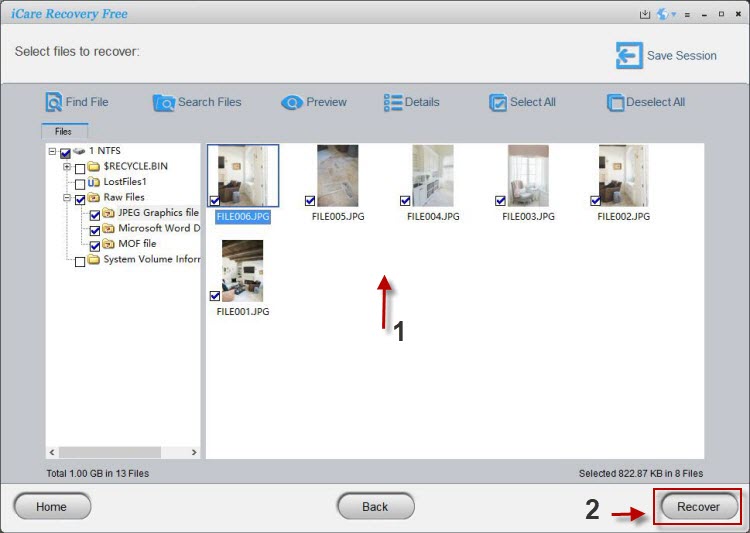 Adata USB Drive Repair Online Tools - Format
Formatting can always be a nice option if your usb stick is corrupted (not dying). The formatting can be done with many free tools and also Windows computer disk management or right click format option.
#1 - Format Adata usb flash on Windows with right click option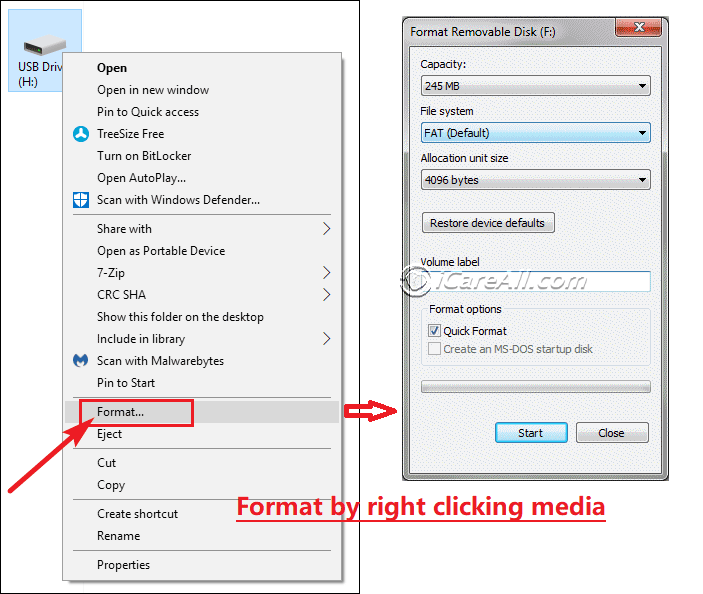 #2 - Format Adata usb drive in disk management
You may open your disk management, right click the Adata flash drive and get it formatted by right clicking Adata, and then there are format option together with other available options. See how it looks in the following image.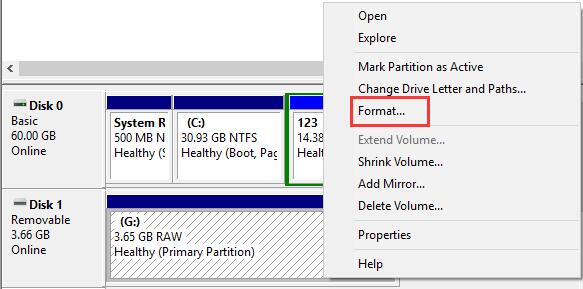 #3 Format utility for Adata flash disk
You may use free tool IM-Magic Partition Resizer Free, Rufus, HP USB Disk Format Tool etc. as the format utility for your Adata usb drive.
Also read: 8 free usb format tools
Repair Adata usb flash drive without formatting
It's simple to repair corrupted Adata pen drive with Windows built-in repair tool Error-checking that is provided by Windows explorer. Here are the steps: Right click your Adata usb in this pc -> Properties -> Tools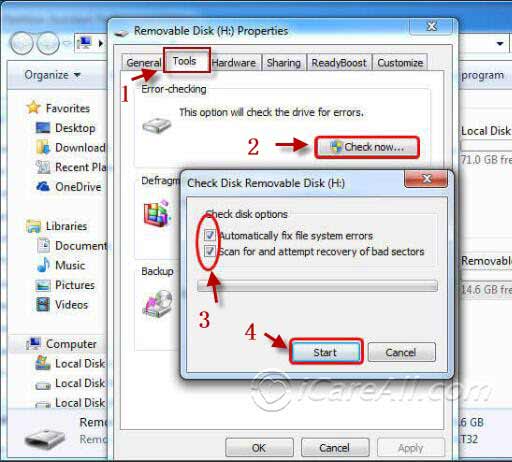 Video - how to repair usb drive with error checking
Also read: free flash drive repair online
Adata usb flash drive not working?
It's not weird if your Adata usb flash drive cannot be recognized in Windows 10 after a long period of gap since last time you used it. Sometimes it may just turn out to be not working any more due to unexpected damages or logical damages caused by devices or third party software.
The following video shows 6 free ways you may try to get your usb drive work.
Also read: Adata usb flash drive not detected fix
Adata USB Flash Drive Driver Update/Install
There are several ways to update Adata usb flash drive driver no matter you want to update the driver or reinstall the driver. Here are some easy ways to do the job on a Windows computer.
Update Adata usb drive driver under Device Manager under Disk drives, right click, and the update option will show up
Go to Device Manager, open + under universal serial bus controllers, uninstall every item by right clicking every item, and select 'Uninstall', and then reload the adata usb flash drive
Last updated on Sept 14, 2023
Related Articles