Corrupted Pen Drive Repair Online Guide
Background
Is there pen drive online repair tool for damaged pen drive? If this is what your concern about, this article may guide you the ways to get your damaged pen drive fixed with online tools or get the usb drive fixed for free.
This article involved in several parts including online usb drive repair tools, cost of local usb drive repair service and guide...
Quick jump: fix damaged flash drive with 8 free usb repair tools
Here are some photos that are showing damaged flash drives.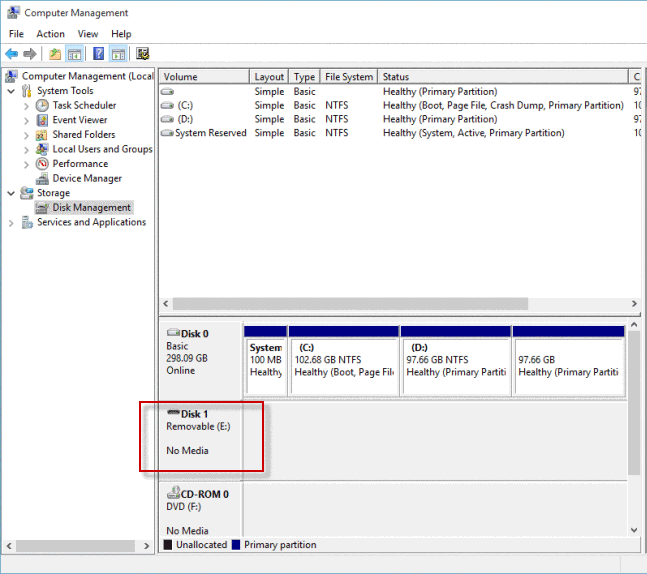 Flash drive reported no media
Also read: usb flash no media in disk management Windows 11/10/8/7
USB flash drive in raw format with 0 bytes under its property check.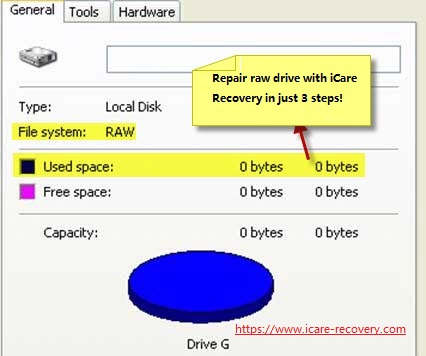 RAW file system found on flash drive
Other frequent errors on flash drives
Flash drive is not formatted and asking to get formatted before use
Pen drive i/o device error
Flash drive has bad sectors
Damaged flash drive with other causes...
Free Flash Drive Online Repair
Must read: recover the data from damaged flash drive shall be operated before any repairing since mostly the repair tools would erase data during the process of repairing.
Flash Drive Online Repair Tool #1 - Error Checking
This is an online tool provided by Windows that does not require any installing or downloading and it can be accessed in your computer by the following route to fix your damaged flash drive.
'This PC' -> Right click usb drive/disk -> Properties -> Tools -> Error Checking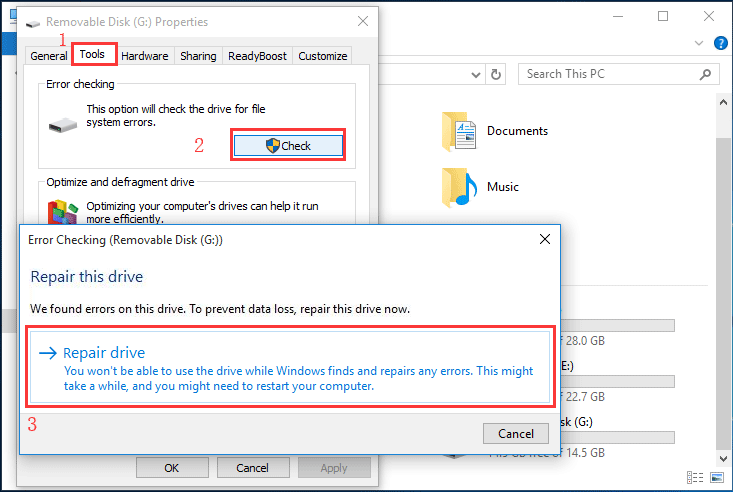 Repair tool for flash drive in Windows 10
Flash Drive Online Repair Tool #2 - Chkdsk
Preparations: You need to run chkdsk in cmd. And cmd shall be started before all the following repairings.
Step 1: Open cmd by pressing Windows icon + R and type 'diskpart' to start the usb drive repairing
Step 2: Type 'list disk'
Step 3: Type 'select disk *' (* shall be replaced by your drive letter, for example 'select disk i' when i is the drive letter of your flash drive.)
Step 4: Type 'chkdsk/f/r'
Note: if it's hard for you to manage the above repairing, you may type 'chkdsk/f/r *:' (* is the drive letter of your usb flash drive, for example 'chkdsk /f/r i:' when i is your flash drive)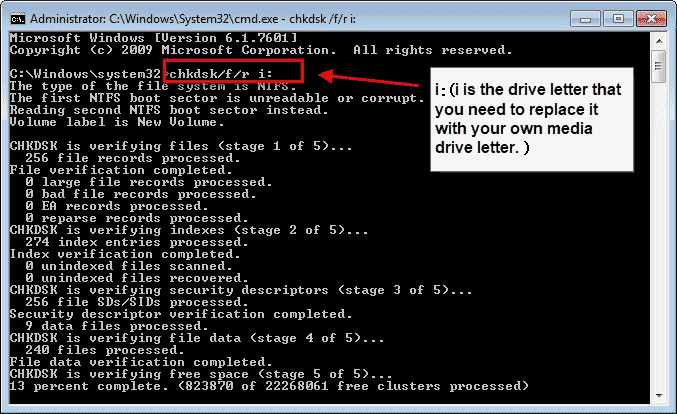 CHKDSK /f/r to repair disk no media 0 bytes with diskpart
Watch the following video to know how to operate cmd chkdsk
Flash Drive Repair Online Tool #3 - AData USB Online Recovery
https://www.adata.com/en/ss/usbdiy/ (does not work any longer)
http://www.adata.mx/ng/ss/usbdiy/
This page provides recovery tool for its digital device as online usb drive recovery tool for repairing possible damages on its storage media. You may go to the above page to get a download if you are using ADATA USB Flash drive.
More online repair tools? Read this - 8 flash drive repair tools download for Windows 10
USB Flash Drive Not working? Try this
Cost of Online/Local USB Flash Drive Repair Service
Online usb flash drive recovery cost
Usually the online flash drive recovery tools cost about $50-100 while some free tools that are mentioned above are totally free of charge.
However since most repairing tools would erase the inside files, we would recommend you restore files from the damaged flash drive ahead of any repairing.
Recommend: how to find a local usb flash drive repair service
Last updated on 9/10/2020
Other content