Adata Memory Card Recovery and Repair Tools
"Well, here is the problem: when I turned on my camera today, the 32GB Adata Premier microSD card is not working in my camera. Then, I inserted the microSD card to my laptop and wanted to transfer all data from the card. However, memory card is not detected in PC. Can you tell me how to get back files when my Adata Premier micro SD card stops working in camera and computer?"
This article includes Adata sd card data recovery and repair tools.
Video - Memory Card Recovery
Also read: memory card photo recovery
Adata Memory Card Data Recovery Software for PC Free Download
Generally speaking, files can be lost from a memory card due to formatting, deleting, memory card not formatted error, etc. When data got lost due to any of reasons, you should make sure not overwrite the memory card and then use iCare Data Recovery software to retrieve files. Follow the steps below to recover files from Adata memory card with the memory card recovery free software:

Step1. Run the data recovery software and choose a proper recovery option.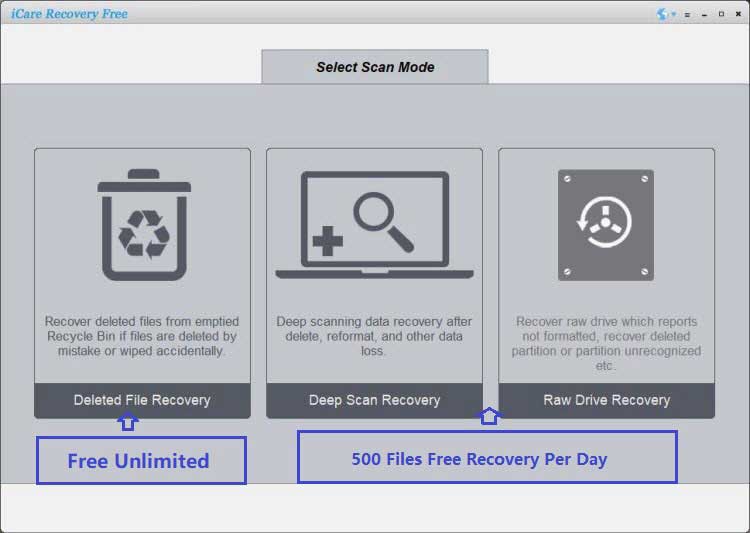 Step2. Choose the Adata memory card as aim disk and let the software scan it for lost data.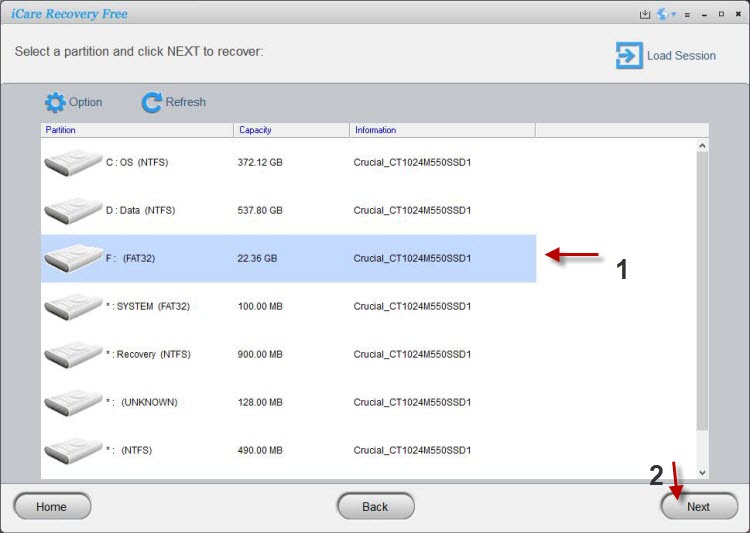 Step3. Preview the found images and then you can recover all types of files.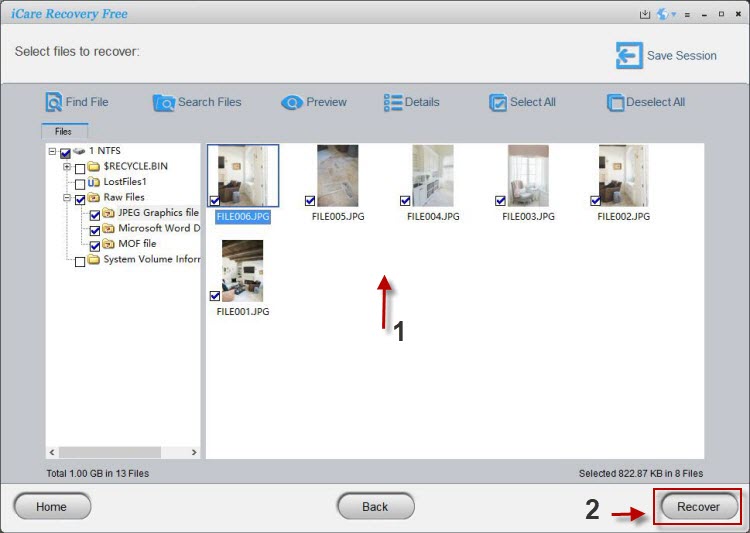 It is a read-only data recovery program which can be compatible with Windows OS like Windows XP, Windows Vista, Windows 7 / 8, etc to recover deleted data from any type of memory card including SD card, XD card, micro SD card, SDHC, MMC, XD card and CF card and more.
Adata SD Card Recovery APP/APK Download for Android Phone
Before we start this part, we would like to make it clear that when you want to find some sd card repair utility for Adata memory stick, or Adata memory card, here are some cases that you need to follow accordingly.
If your Adata sd card needs data recovery, try this following app on Android phone: Restore Image, Diskdigger, or Dumpster.
Here is a screenshot of how DiskDigger look like.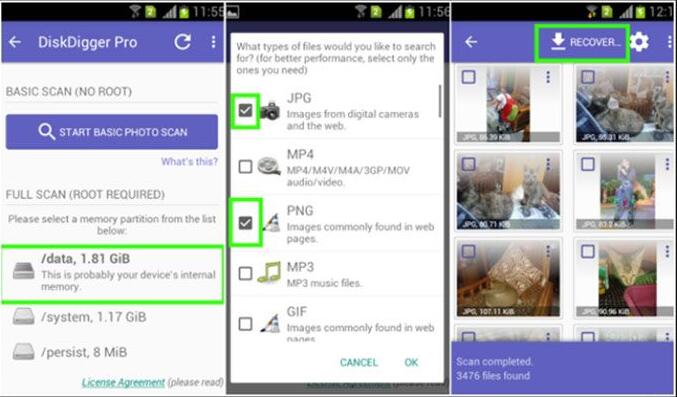 Note: If you insist on recovery on an Android phone, you need to save found images, videos onto another memory card or the phone internal memory as target place to save these data to avoid data overwriting.
Restore Image Apk download: https://m.apkpure.com/restore-image-super-easy/alpacasoft.restoreimage
Safer way to restore data from Adata memory card? Recover it on Windows pc with software instead of the mobile phone.
Adata SD Card Repair Online Tool
Repairing damaged Adata sd card can be done with format tools that can regenerate Adata sd card when it is not working. Here are several ways to get it formatted.
Format adata sd card with right click format option
Format adata sd card with free format tools like IM-Magic Partition Resizer Free
Repair Adata sd card bad sectors with repair tool provided by IM-Magic Partition Resizer Free which provides the function 'Check Partition' when you right click the adata sd card, and the 'Check Partition' will lead to a sd card repairing
Also read: 6 free format tools for sd card, or how to fix sd card bad sector
"Can I recover data after format digital camera memory card by mistake? There is format option on my Canon EOS Rebel T5 digital camera, and I wrongly formatted my memory card in the camera when I was viewing pictures. Now, I want to know is there any solution for formatted camera memory card data recovery. My memory card is an Adata 16GB SD card. Thanks for help!"
"Hello! Can anybody recommend a useful RAW memory card recovery program with which I can restore files from my Adata memory card? My memory card turns to RAW file system and reports not formatted alter when I attempted to access files on the card. I do not dare to format the card because there are many folders on this card, so I need a professional RAW drive recovery tool to perform data recovery."
"I am looking for software to recover deleted photos from memory card, so can somebody give me any advice? This is the first time that I perform data recovery after deleting. I hope you can show me the detailed steps to undelete files. Thanks!"
Backup Data to Avoid Unexpected Data Loss
As you know, data stored on any memory card is not always safe. Therefore, you had better backup important to avoid unexpected data loss problem. You can save important data to more than one storage media. Thus, when you delete or format memory card due to mistake, you can easily restore the files without using any software.
Also read: free memory card recovery software
---
Last updated on Nov 28, 2023
Related Articles
Hot Articles