Toshiba USB Repair Tools Free Download
How do you fix a corrupted toshiba flash drive? How to fix a toshiba pendrive that needs formatting? How to repair damaged toshiba usb that is not working on Windows 10?
If these are what you concern, this page would introduces efficient toshiba usb repair tools for you for fixing your damaged or not working toshiba pen stick.
Toshiba Repair Tools for Damaged USB/SD Card
#1 - Repair Damaged Toshiba USB/SD with Error Checking
The first tool comes in Windows operating system if you connect your toshiba usb/sd to your computer that you may start using the repair by the following route.
Double clicking 'This PC' on your computer desktop -> Toshiba USB, if you connect your usb to your computer, right click toshiba usb -> Properties -> Tools -> Check, and you may start the repairing.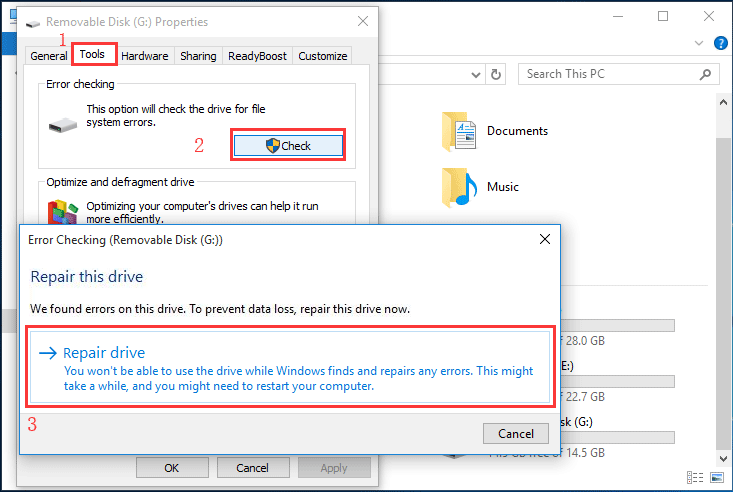 Repair flash drive in Windows 10 with Error Checking
Video - how to repair corrupted sd/usb flash drive
#2 - Repair Damaged Toshiba with Rufus
Formatting damaged Toshiba usb would be another efficient way to get it restored back to normal, however please note formatting would erase all files on the toshiba usb.
If you want to repair corrupted toshiba usb without formatting, please download and use iCare Pro Free which is able to help recovery a damaged toshiba without formatting.
Rufus download url: https://github.com/pbatard/rufus/releases/download/v3.11/rufus-3.11.exe
If the above link does not work, be free to get the latest download link at https://rufus.ie/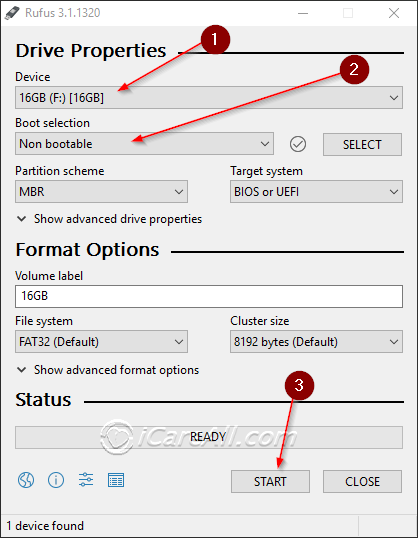 Rufus to repair damaged usb

Also recommend: 8 free usb format tools
#3 - Repair Damaged Toshiba USB/SD using CMD
This cmd would mostly recover damaged Toshiba media by the following steps. Press Windows icon+R to start cmd on keyboard, or start it from Windows start -> run, and type cmd to get it started.
Type diskpart in cmd
Type 'list disk'
Type 'select disk *', you should replace * with what your toshiba drive is labeled in your computer
Type 'select disk *'
Type 'clean'
Type 'create partition primary'
Type 'format fs=ntfs quick', or you may use 'format fs=fat32 quick'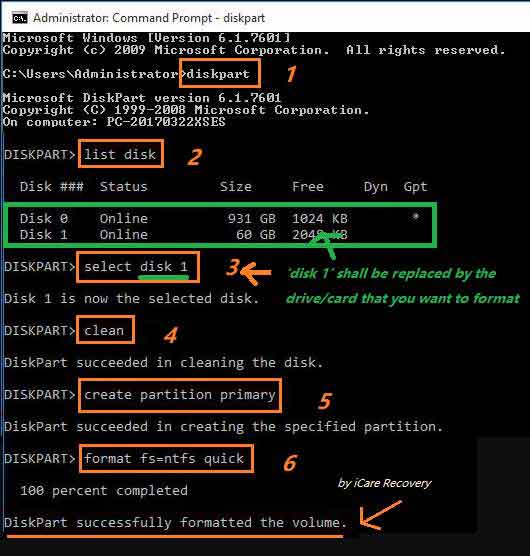 Hard to manage the cmd? Don't worry, there are many other free toshiba repair utilities coming later.
Best free usb repair tools
Last updated on July 26, 2020
Related Articles