Recover Files from Encrypted External Hard Drive
"Hello! I have downloaded data recovery software to recover data from my external USB based hard drive. However, after scanning for 18 hours, when I tried previewing one of the text files, it is showing garbage and that may be because my hard drive was encrypted by Credant. Does data recovery software help recover files from encrypted hard drive? If such software helps recovering hard disk data, what am I supposed to decrypt retrieved files and read them smoothly? Thanks for any help in advance!"
Hello, friends! If you do have no right password to unwrap this external hard disk, it could be really troublesome to extract or access anything inside. But, also do not panic! If you really have to restore the very important data reserved on this encrypted USB hard disk, you do get ways to go on, like some USB hard disk file recovery applications online.
Video - Steps to decrypt hard drive without password
If your files still not visible after decryption, then you may start disk recovery with the following steps.
Another video - how to unlock bitlocker encrypted hard drive without password
Steps for Encrypted External HDD Recovery

Step1. Download, install and run iCare Data Recovery PRO. Then, select a proper scan mode.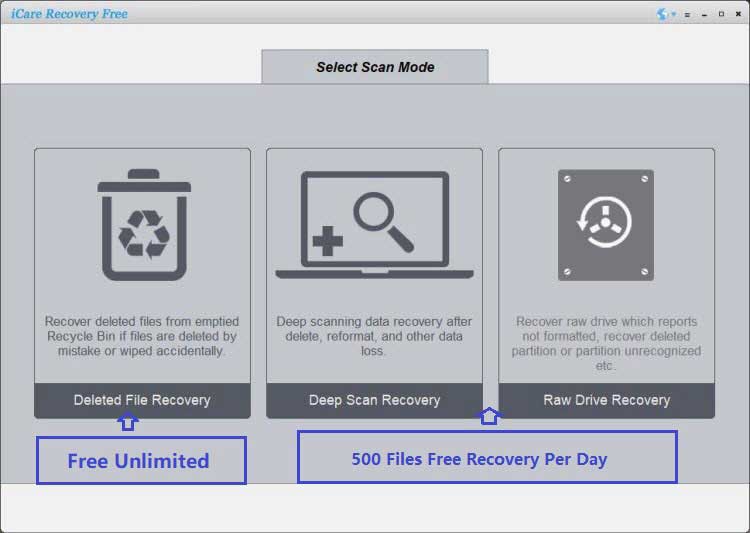 Step2. Choose the external HDD and then wait patiently when the software is scanning.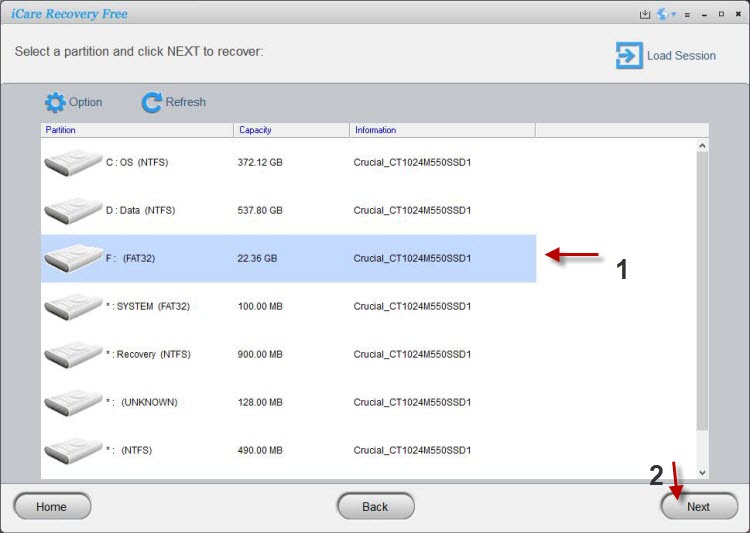 Step3. Preview files and save lost data after scanning..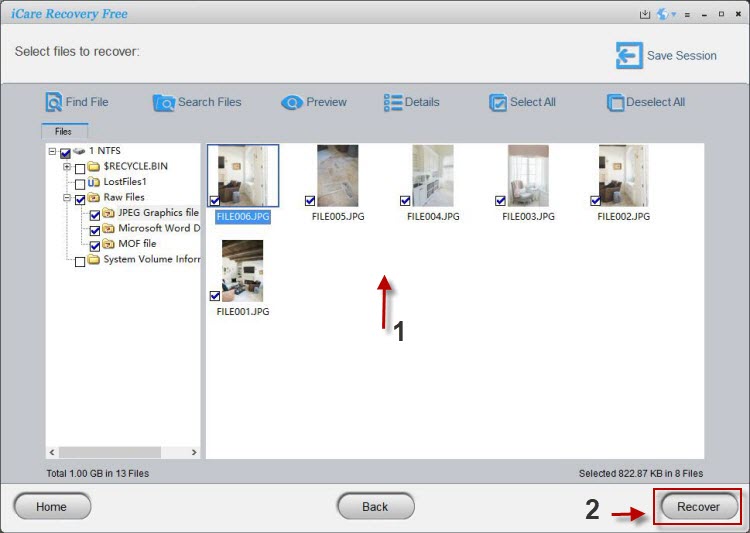 iCare Data Recovery is availalbe for WD disk recovery, Seagate file recovery, Samsung hard drive recovery, and more other brands of hard drie or external hard drive.
Why You Have to Extract Data from Encrypted USB Hard Disk?
Generally hard disk encryption function is often used on an external hard disk so that no any unexpected person can extract or access anything sensitive or personal inside without the permission of the hard disk owners. So, are you the owner of this encrypted USB hard disk? Why do you have to recover data from this USB hard drive that is encrypted?
1). Forget the password of this encrypted USB hard disk
In daily use, people could easily add a password to protect their external hard disk with the help of some drive encryption software. Moreover, in case of farther troubles related to encryption passwords, people are also suggested to add meaningful and unforgettable passwords and also record them well on a safe place. However, in actual cases, the things always do not go as they think and they are also possible to forget the set passwords and become unable to access anything inside. Are you one of these people?
2). USB hard disk encryption function seems to have some problems and could not be unwrapped as usual.
You do have encrypted your external hard disk and found you just cannot access this encrypted hard disk even when you do have entered the right passwords over and over again? All right! Your drive encryption software may have some problems and you'd better contact the software support team to see what they can do to fix this software. As to the inaccessible hard disk files left inside, you'd better try the below hard disk data recovery software to take chances.
3).You just attempt to access the encrypted hard disk without permission
If you are really not the owner of this encrypted hard disk, you'd better firstly ask for the permission of the real owner and then, access anything inside. 
Please Note: It is illegal to access or spread something important or personal stored on an encrypted external hard disk. Hence, you'd better consult the drive owner and see whether it is proper for you to extract or read anything inside.
Decrypt Your External Hard Disk & Go Check Everything Inside Is Accessible or Not 
If you are indeed the right owner of this encrypted USB hard disk, you do have methods to get methods to access desired files inside. What you are supposed to do now is only to decrypt this encrypted hard disk with right keys. Even when you do have forgetting the specific keys, you are also supposed to apply some hard disk unlock software or drive password restoring software to take chances. And then, go check whether all your desired files are still stored on this external hard disk safely. And, at last, create external hard disk data backups on else USB hard disks, flash drives or storage devices well to avoid any related hard disk data loss troubles.
Please Note: After you do have decrypted this USB hard disk successfully, if you also can not access anything inside this external drive due to some hard disk errors, like external hard drive not formatted errors, external hard drive RAW file system or logically damaged hard disk, etc, you'd better do not rush to move anything new on this external drive and go rescue original data with data recovery software.
Last updated on Nov 28, 2023
Related Articles