Recover Data from SATA Hard Drive - 3 steps
Question: What Can I Do to Recover Data from SATA Hard Drive?
As its name indicates, SATA Hard drive is a hard drive that is designed with a Serial Advanced Technology Attachment interface. With higher data transformation reliability and much simpler structure, SATA hard drive is regarded as the future trend of the computer hard drives.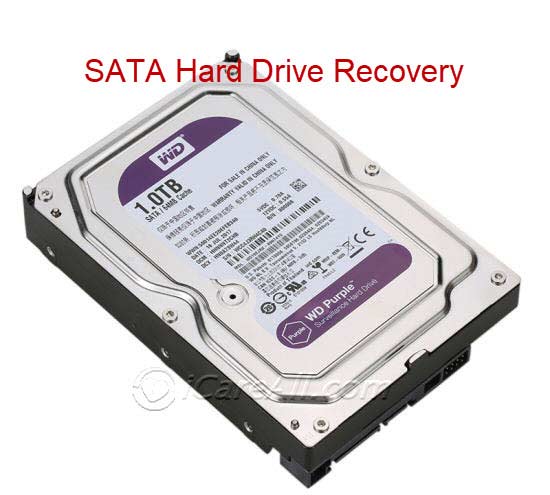 Sata hard drive recovery
However, in daily use, without making drive data backups, even when you do use such advanced SATA drives, you also can encounter some data file loss issues after accidentally clicking drive "format" option, accidentally shift deleting useful drive data, carelessly formatting drive for "drive is not formatted" error, "drive file system is in RAW" error and more...
And now, you are really suffering from such SATA drive data loss problems? Need find out what you can do to recover pictures, documents, video and others from this drive? OK! Don't worry! SATA hard drive data recovery is not impossible. Simply continue your reading.
Answer: SATA Hard Drive Recovery Software to Retrieve Drive Data
SATA Hard Drive Data Recovery Guide - 3 Steps
Free download the data recovery software for SSD hard drive and follow the tutorial below to recover excel files, word files, ppt files, videos, photos and any type of data from SSD.

Step1. Connect this SATA hard drive to your computer as usual. No matter what happens again, never move new stuff there. Download your chosen data recovery software and start it on your computer to pick a proper file type recovery mode, like Photo, Video, Music and All.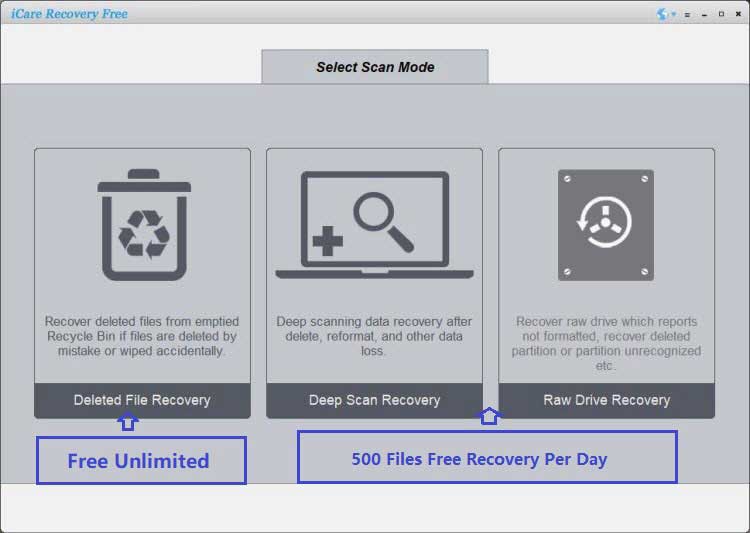 Step2.  Scan this SATA drive. If you do have some files or pictures to recover, after the scanning process, you can preview them one by one and select the recoverable ones out.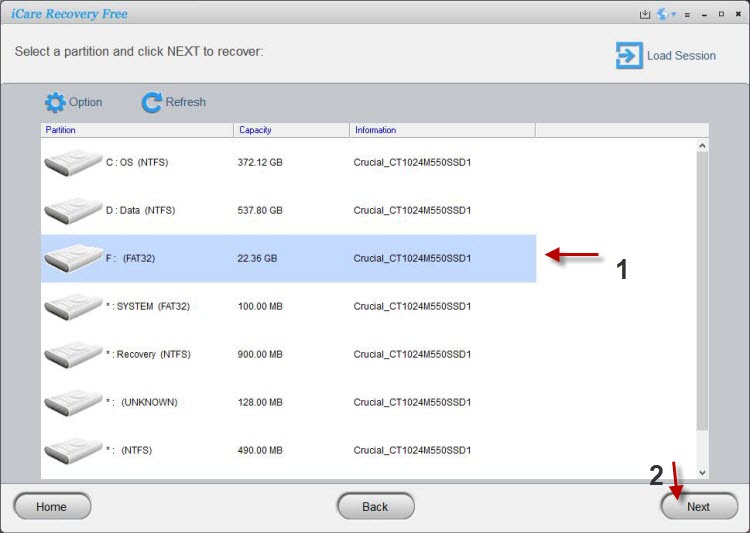 Step3. Recover wanted data and find another partition, drive or online storage to hold all restored stuffs well.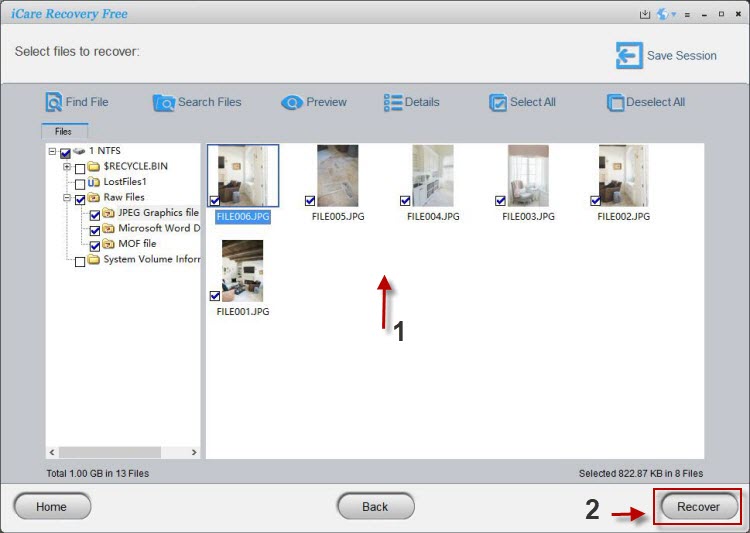 Tips:
In case of such drive data loss issues, you'd better learn to make drive data backups on different devices from now on.
Many SATA hard drive users enjoy making full use of their SATA hard drive and also suffer from some related drive file loss problem from time to time. If you are also one of these users, do not feel depressing. No matter how and why you encounter such deleted or wiped drive data loss troubles, the SATA hard drive data recovery software is what you need to recover deleted or lost movies, files, music, photos and more stuffs. With reliable and efficient data recovery software, like read-only iCare Data Recovery Software, you often can not only deeply scan the specified SATA hard drive to retrieve desired files back as many as possible, and also can cause no farther damage to both of the left original data and physical hard drive.
Can You Recover Data from a Dead SATA Drive?
SATA hard drive seems to be dead and cannot be functionally recognized on your PC? Also hope you can recover information inside even when it is really dead? All right! No matter whether this drive is really failed or dead as you think, merely try it with another USB cable or use it on another computer and see whether it is still not readable there. If it is really unrecognizable there, your drive probably is seriously failed, just give up recovering data and learn a lesson to prepare data backups from now on. But, fortunately, if it can still be read there, you also can take chances with data recovery software to recover your drive photos and files.

Also read: how to repair corrupted hard drive
Repairing SATA Hard Drive Dad Sectors?
Bad sectors are the bad hard drive sections that have been seriously damaged and often cannot be restored forever. So, when very, very important data, including some pictures, videos audios and files, etc, is placed on such bad sectors. Undoubtedly, they often also are not able to be retrieved back. But, as with the rest of hard drive contents, the part that is stored on the good sectors of hard drive, with efficient data recovery software, it is also not impossible to recover them all back. So, when your SATA external hard drive is asking to format since many bad sectors are detected, you'd better stop rewriting this hard drive and use data recovery software to have a try.
Video - how to avoid disk failure and fix damaged blocks on hd
Also read: How to repair bad blocks on damaged raw hd
Common Ways to Repair SATA Hard Drive
Generally, there are several ways to repair SATA hard drive with some drive problems. Firstly, if you do meet some unknown drive problems, you can easily run CHKDSK to test this drive and also fix some simple drive errors. However, if this error-checking tool also makes no difference, go try formatting this drive and see whether it can be restored. Honestly, as with some common RAW format error, not formatted error, drive logical damages or virus-infection, the formatting process always helps. But, if the drive is really seriously or physically corrupted somehow, that formatting process also can resolve nothing. So, if it is still necessary to repair this drive, you'd better consult the processional hard drive repairing shops or agencies for help. Also remember to back up drive data in advance.
SATA Hard Drive Recovery Kits
Of course, if you are a professional hard drive experts or are really familiar with such hard drives, when the SATA hard drive really cannot be repaired after being tested with error-checking tool and formatted with common format tool, without sending it to some experts or agencies, you also can try to fix it by yourself. And then, you also need some SATA hard drive recovery kits, contain a series of tools that can help open the SATA hard drive and allows to check the inner parts carefully.
Last updated on Sept 14, 2023
Related Articles