Memory Card Has an Unrecognized Format File System
"I have a 4GB memory card for my cell phone and it has been working fine for the last two years. I saved much data on this memory card and didn't make any backup. Yesterday, I went to my memory card on my phone, it says 'memory card has an unrecognized format. Reformatting will erase all data. Reformat now?' I cannot stand losing any data on this memory card. I have so many videos, images and music on this memory card, so I cannot reformat it. I also tried to remove the memory andconnect it to computer, but Windows system still cannot read the memory card normally. how to get back deleted photos from memory card with free software."

Quick fix -> How to fix memory card not detected or recognized in phone/camera/pc
Video - how to fix sd card unsupported format (file system damaged)
Also read: how to fix memory card unsupported file system, or 7 ways to repair sd card including sd not detected
Part1 - Data Recovery From SD Card Unrecognized Format Problem
When phone says memory card has an unrecognized format error, you cannot reformat the memory card if it contains important data. Reformatting will erase all data, so you should come up with a way to get back all data before it is erased by reformatting.
Try iCare Data Recovery software to restore data off memory card when mobile phone or digital camera says it has unrecognized format error or PC cannot detect the memory card.

Step1. Connect the storage device to computer. Then, download iCare Data Recovery. choose a recovery module.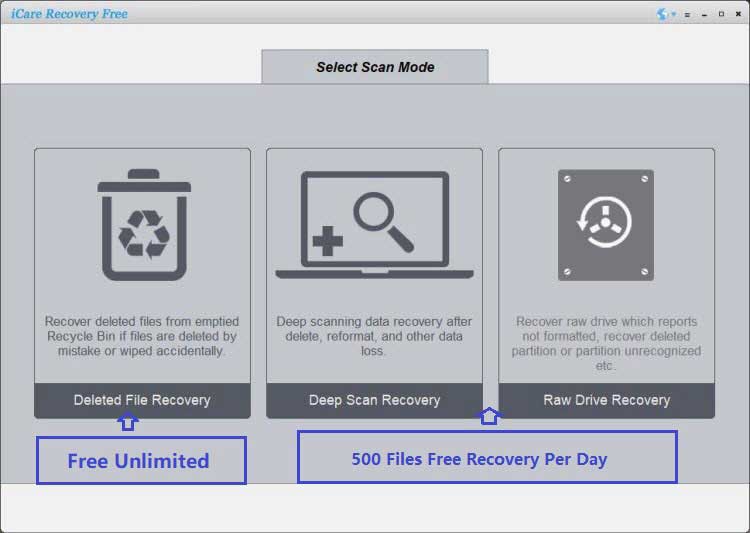 Step2. Choose the memory card as aim to scan.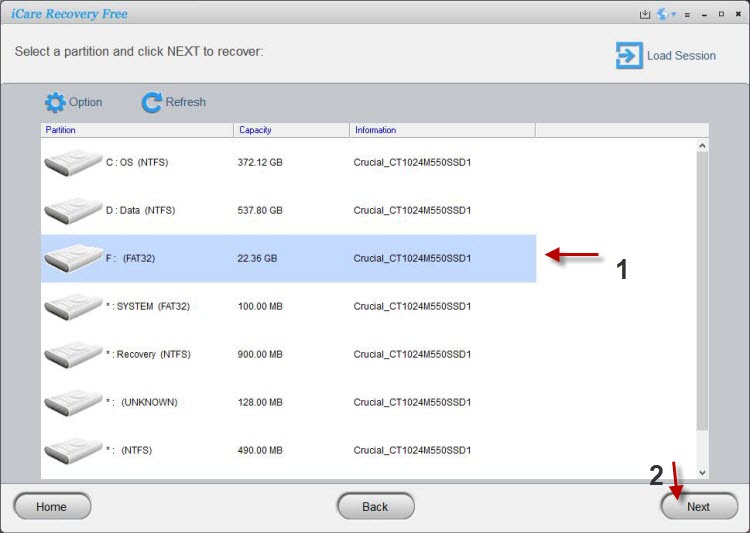 Step3. preview found images. select all data lost from the memory card and save it to another location.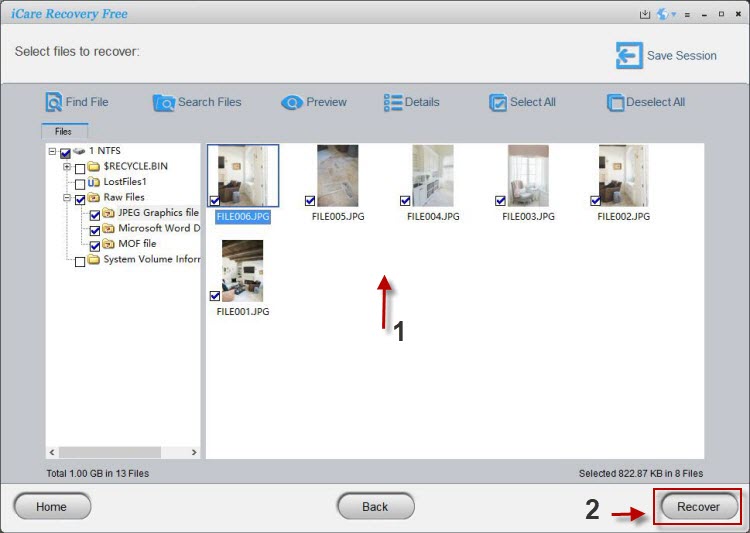 What is the correct format for sd card, sdhc sdxc cf xd etc
This following standard is decided by Windows computers.
For sd card less than 32GB, FAT32 is defaulted as a recognized file system that could be read by many devices.
Note: Some old phones could only read FAT file system which can be changed to FAT in Windows by a formatting.
For sd card over 32GB, EXFAT is the defaulted file system that can be read by many devices.
Part2 - Fix sd card unrecognized format
The scenario:
Usually, a storage card can be used as storage media in different electronic devices like phone or digital camera, etc. However sometimes, your memory card may have an unrecognized file format. Namely, when you insert your memory card in your digital device or any other devices, the card cannot be recognized.
The solution:
If your memory card stops being recognized in a camera or phone with important files on the card, you had better stop using the card and connect it to a computer for a backup or recovery at first. You can reformat the memory card when all data is recovered.
Fix1 - Change memory card to its correct format by a formatting
A right click formatting in Windows File Explorer is the fastest way to get the the sd card work again.
You need to insert sd card to a PC at first, and then open THIS PC, and then right click your sd card and go to Format option to get it formatted.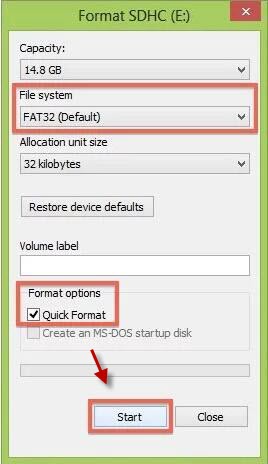 Also read: how to format sd card fat32 (5 free ways)
Fix#2 Fix sd card unrecognize format without formatting
Repair sd card if it's logically damaged with free 3rd party repair tools such as IM-Magic Partition Resizer which offers free sd card repairing with its CHECK PARTITION that leads to an sd card repairing.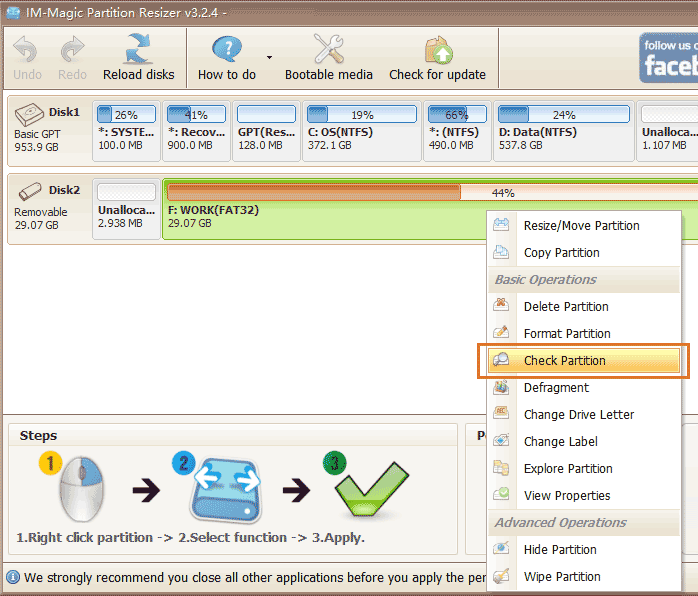 Also read: how to repair sd card (7 free ways)
Similar Error Message on an Undetected Memory Card
>> PC cannot detect memory card
>> CF card is not readable on digital camera (Canon, Nikon, Samsung, Sony, Olympus, FujiFilm)
>> PC cannot detect memory card
>> storage card is inaccessible or readable
>> Memory card is not showing under Disk Management
>> SD card becomes blank and shows unsupported file system
>> Cannot open memory card
Causes for Unrecognized Format on Memory Card
Simply say, a memory card might become unreadable or unrecognizable as a result of file system corruption. Then, why the file system of a memory card is corrupted? Well, one possible reason why memory card is corrupted is that the card is infected with virus.
Virus infection can corrupt the file system of a memory card and lead it to be inaccessible or unreadable. In addition, improper operation on a memory card can also cause file system corruption...
Last updated on Nov 28, 2023
Related Articles